Leverage: Redemption: Release Date, Cast, And More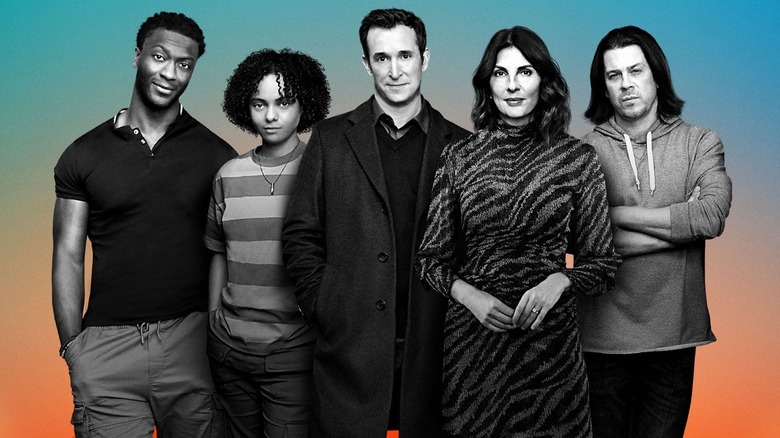 IMDb TV
(Welcome to ...And More, our no-frills, zero B.S. guide to when and where you can watch upcoming movies and shows, and everything else you could possibly stand to know.)
The original "Leverage" was a TNT crime drama series that ran for five seasons from 2008-2012. It must have been successful enough (these days, getting a new original show to be renewed for more than two seasons is practically a minor miracle), considering it has since been brought back with quite a few familiar faces for fans of the original on ... IMDB TV, of all places. The future is streaming, folks! In an increasingly IP-obsessed world, I suppose a "Leverage" revival is far from the most unexpected idea out there. Whether that viewership comes from fans of the original series or a whole new group entirely remains to be seen, but consider me curious either way.
In any case, the revival is under the name of "Leverage: Redemption," (half of) the first season has already aired, and you can read everything you could possibly need to know about the overall show below.
Leverage: Redemption Release Date and Where to Watch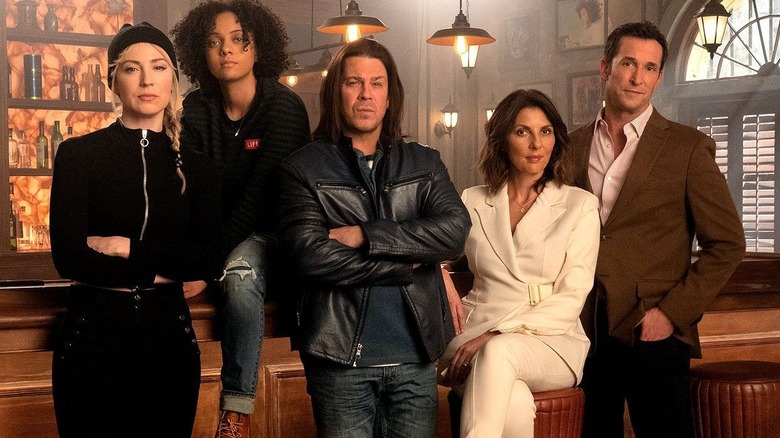 IMDB TV
IMDB TV opted for a somewhat unusual release strategy for "Leverage: Redemption," splitting the first season in two and releasing both halves a few months apart. The first eight episodes of the first season debuted on IMDb TV on July 9, 2021. The second half of the season will release on October 8, 2021 through, you guessed it, IMDB TV. The original plan was for a 13-episode season, but that was soon bumped up to a total of 16. We'll take that as a sign of confidence!
What is Leverage: Redemption?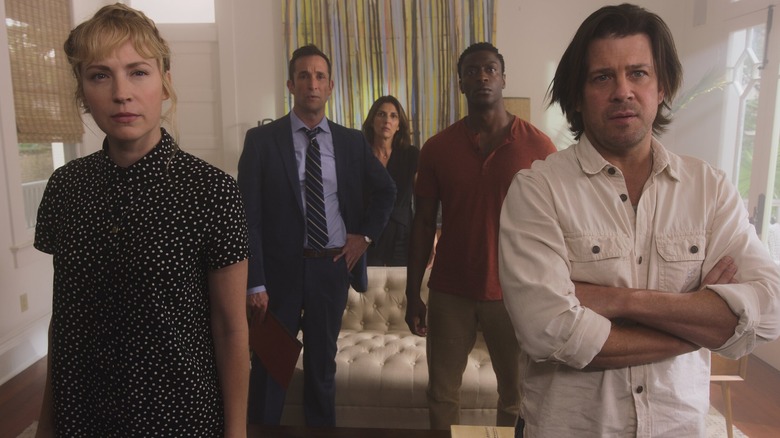 IMDB TV
Weren't you paying attention earlier? How can I possibly expect you to pass the quiz at the end of this article if you can't retain information? I kid, I kid. As mentioned earlier, "Leverage: Redemption" is a revival series based on the original TNT show. It revolved around a five-person squad made up of "a thief, a grifter, a hacker, and a retrieval specialist, led by former insurance investigator Nathan Ford, who use their skills to fight corporate and governmental injustices inflicted on ordinary citizens."
"Redemption" loosely follows much of the same structure and premise, which is described as:
"Reformed criminals put their unique skills to good use by helping ordinary people fight back against corporate and governmental injustices."
Leverage: Redemption Showrunner, Crew, and More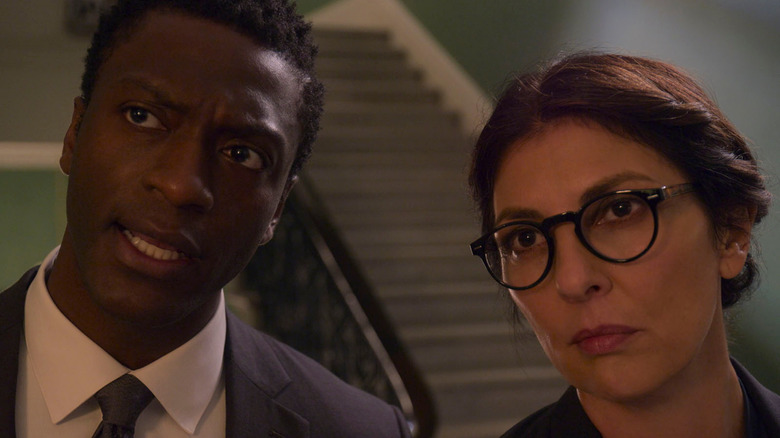 IMDB TV
Dean Devlin, an executive producer of the original series, has spearheaded the effort to get "Leverage: Redemption" off the ground. He returns along with original series creators, John Rogers and Chris Downey — both of whom also took on the jobs of consulting producers and writers. Devlin directed three of the first eight episodes, sharing directing duties with Marc Roskin (also an executive producer) and Jonathan Frakes (of "Star Trek: The Next Generation" fame). Cast member Noah Wyle is expected to direct more episodes of the second half of the season alongside star Beth Riesgraf.
Leverage: Redemption Cast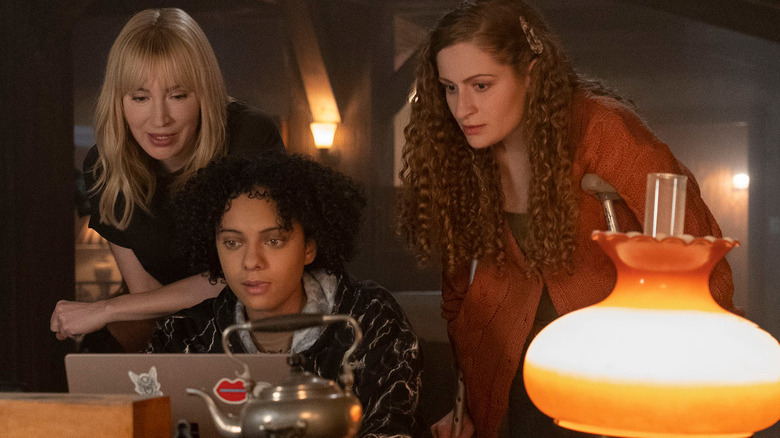 IMDB TV
The cast for "Redemption" features many of the original stars, with only Timothy Hutton being left out (for good reason, as he faces recent allegations of sexual misconduct). Gina Bellman ("Coupling," "Jekyll," "Bulletproof") returns as Sophie Devereaux, along with Christian Kane ("Angel," "Friday Night Lights," "Almost Paradise") as Eliot Spencer, Beth Riesgraf ("My Name Is Earl," "Caper," "Criminal Minds") as Parker, Noah Wyle ("ER," "Falling Skies," "The Librarians") as Harry Wilson, and Alyse Shannon as Breanna Casey ("Charmed," "Black Christmas").
Leverage: Redemption Trailer
The plot picks up eight years after the original series, as the Leverage team has watched the rich hoard their wealth and only grow more powerful. Looking to fight injustice and do what they can to combat the changes that have happened in the world in their absence, the original team recruits Wyle's corporate lawyer character along with Shannon's rambunctious tech guru to help in their mission.