Scott Derrickson's The Black Phone Will Premiere At Fantastic Fest This Month — Get Your First Look Here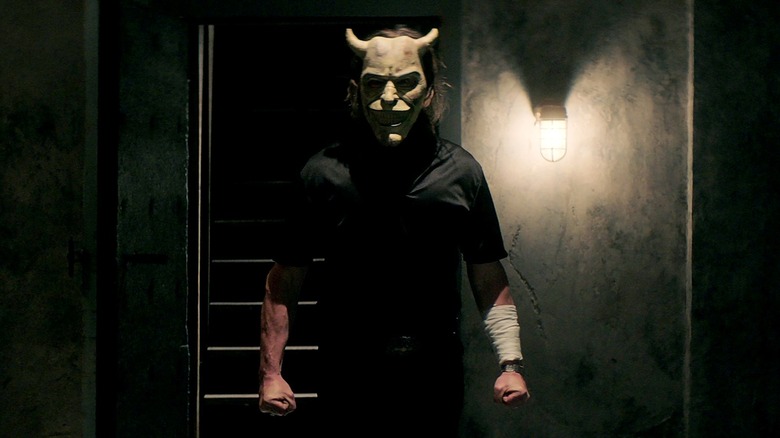 Blumhouse Productions
Surprise! "The Black Phone," the much-anticipated new horror flick from Blumhouse Productions and director Scott Derrickson, is set to have its world premiere later this month at Fantastic Fest. A trailer for the movie was recently screened at CinemaCon, and it allegedly scared the pants off of those who attended. What's more, we got a creepy first look at the horrors to come from Derrickson himself on Twitter. Let's take a gander.
My new @blumhouse @UniversalPics film THE BLACK PHONE starring Ethan Hawke (seen below), and the quarantine short film SHADOWPROWLER that I made with my two boys (both movies co-written by @Massawyrm) will premiere Saturday Sept 25th at #FantasticFest pic.twitter.com/tbooTKFC86

— N O S ⋊ Ɔ I ᴚ ᴚ Ǝ ᗡ ⊥ ⊥ O Ɔ S (@scottderrickson) September 9, 2021
Creepy Ethan Hawke? Check. Scary mask? Check. Dark hallway where bad things are certain to happen? Check. It's all here. Also of note; the short film Derrickson made with his kids will be part of the festivities, which is a neat little added bonus.
So, What's the Black Phone About?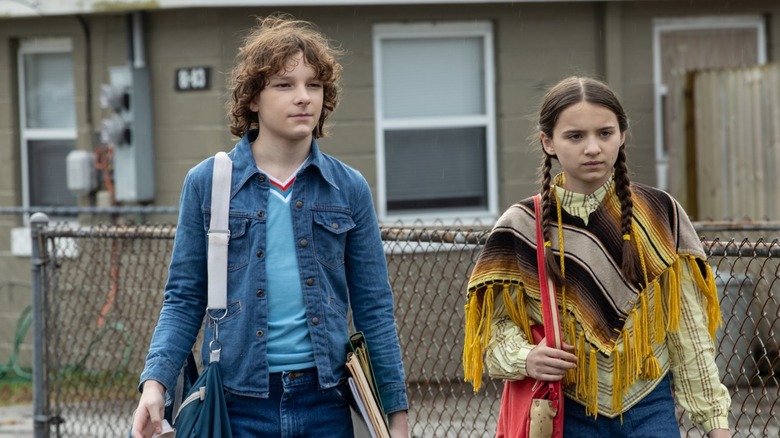 Blumhouse Productions
Revealed alongside the first-look images was the synopsis for "The Black Phone," which reads as follows:
After being abducted by a child killer and locked in a soundproof basement, a 13-year-old boy starts receiving calls on a disconnected phone from the killer's previous victims.
"The Black Phone" is an adaptation of author Joe Hill's story of the same name. It was originally published in 2007. Now, Derrickson, along with his frequent collaborator and creative partner, screenwriter C. Robert Cargill, have turned it into what is said to be one of the scariest movies Blumhouse has ever produced. We'll know soon enough as the movie will make its debut during Fantastic Feast, which runs from September 23 to September 30 this year in Austin, Texas. Blumhouse shared two more first look images from "The Black Phone" on its own Twitter account:
From @scottderrickson: The Black Phone, starring @ethanhawke, @mason_thames & @maddygmcgraw. World premiere at #FantasticFest on Sept. 25. @crookedhighway @universalpics @fantasticfest #TheBlackPhone #Blumhouse pic.twitter.com/bHJwikdPRA

— Blumhouse (@blumhouse) September 9, 2021
The festival did recently make some major changes. Due to the pandemic, Fantastic Fest is utilizing multiple venues for the first time, and each screening will be ticketed individually. The typical badge system has been thrown out the door. They will also be requiring proof of vaccination or a negative COVID test. The plan was to originally have it be a vaccinated-only event, but a state order from Texas complicated matters.
A Return to Horror From a Sinister Duo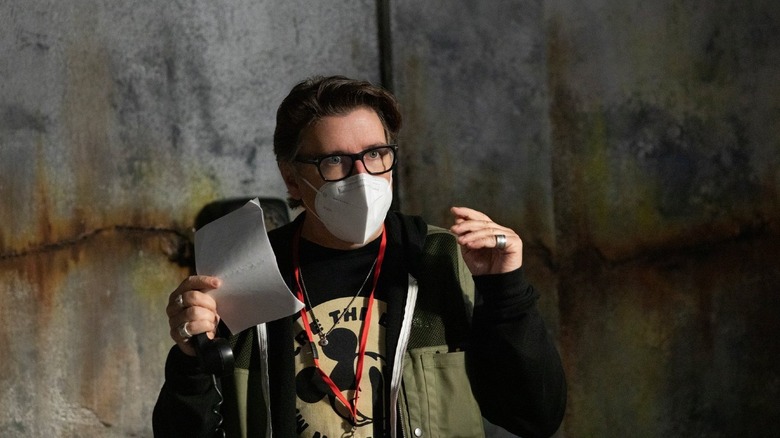 Blumhouse Productions
Derrickson and Cargill are most notably the guys behind Marvel's "Doctor Strange," and were originally going to return for "Doctor Strange in the Multiverse of Madness" before creative differences got in the way. That did, however, pave the way for "The Black Phone" to get the green light. And for horror fans, that is good news.
The duo previously teamed up to make 2012's "Sinister." Aside from being a massive hit at the box office, it has been embraced as one of the truly solid horror flicks of the last decade. I myself hold it in extremely high regard. The fact that Derrickson and Cargill are reuniting with Hawke (the lead in "Sinister") and returning to the horror genre with Blumhouse all points in a positive direction.
The cast also includes James Ransone, Jeremy Davies, Mason Thames and Madeleine McGraw.
"The Black Phone" is currently set to hit theaters on January 28, 2022.