Is Los Espookys Season 2 Going To Happen?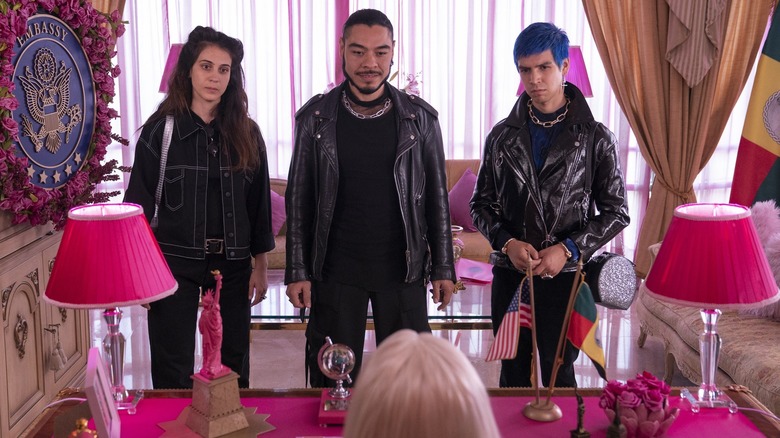 HBO Max
Halloween is just around the corner and businesses across the country are rolling out their creepy and cute product lines. With everyone setting the tone for the season of the witch, many are wondering why audiences aren't seeing a release for season 2 of HBO's horror-comedy, "Los Espookys"? 
In 2019, co-creator Fred Armisen brought one of the most creatively zany shows to the network with an array of comedic talent including Julio Torres and Ana Fabrega. The Mexican show and centers around a group of friends who turn their love of horror into a lucrative business. Reality and fantasy begin to blur as they navigate their personal and professional lives, as well as the different ways they can share their love of horror with others. 
Season 1 received favorable reviews and holds an average score of 8.71 on Rotten Tomatoes. In July 2019, HBO renewed the series for a season 2, but we haven't seen a lot of updates since. So, what's the hold-up? Let's take a look back on the ghoulish gang's history and see.
Scream Team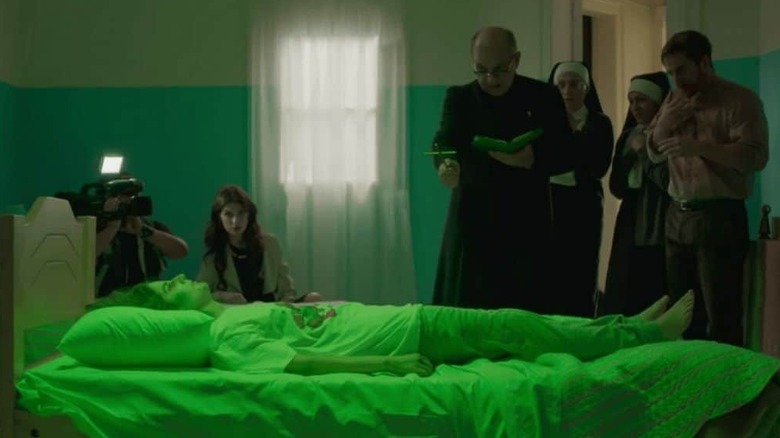 HBO Max
In June 2020, The Playlist interviewed Torres and Fabrega about season 1 and the resurgence of "Los Espookys" despite the challenges of filming during the pandemic. In the interview, the duo mentioned that season 2 started filming and was halted about halfway through production due to the stay-at-home orders. Actually, Torres emphasized they were "55.2% of the way through" with filming. While on set in Chile, Covid cases were on the rise and concern began to spread amongst the cast and crew. Torres mentioned the shut-down was:
"a very quick slippery slope from, 'Oh, it's fine. Just if you're sick stay at home.' To, 'O.K. Hand sanitizers everywhere.' To, 'Uh-oh, someone's coughing on set.' And then it just keeps snowballing so quickly, and then you realize that the risk is there and is not worth taking. And then very soon after, we decided to halt, to have them at home order, maybe like even the next day. So yeah, it was inevitable." 
When asked about having fun on set for season 2, Torres stated "It's so fun in a way that made me realize how much less fun it is to do other jobs sometimes." Sounds about right given how hilarious their storylines are and how uniquely strange (yet wonderfully lovable) the characters are.
The cast has teased photos on Instagram, but the conversation on season 2 has been missing in 2021. 
It's hard to say what happened and if season 2 was actually completed. HBO has released some great shows this year like "Mare of Easttown." "The White Lotus" was also widely praised this year, and the show's production was done in near-total seclusion on a Hawaiian resort. So, why no update from the network on "Los Espookys"? Fingers crossed but I wouldn't hold your breath at this point.  
Where Will Los Espookys Find Themselves?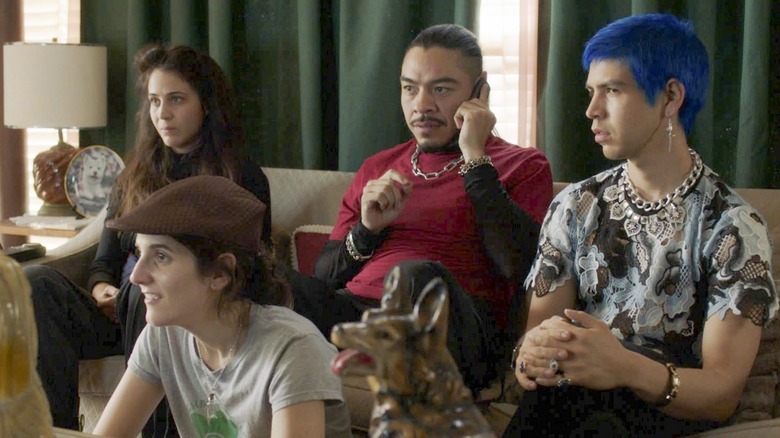 HBO Max
"Los Espookys" is one of those shows that takes audiences by surprise and is rooted in a form of magical realism. Just when you think the plot is fairly straightforward, someone gets trapped inside a mirror or encounters a mystical sea creature. At the 2019 ATX Television Festival, Bernardo Velasco (who plays Renaldo in the show) stated that the series takes place within "a world with its own roots. No logic."
On that note, several surprising events took place at the end of season 1. Renaldo realizes moviemaking is probably not for him after all, Ursula gets a job at a news station, and Tati marries Juan Carlos. One of the most comical aspects of the season 1 finale is that Tati shares that her eccentric behavior is actually due to the fact that she experiences the past, present, and future simultaneously. This revelation opens up a lot of potential playfulness to explore in season 2. We could learn more about the origins of the group's friendship as well as get a glimpse into their lives 5, 10, or even 20 years into the future. 
Ultimately, the possibilities are endless, and knowing this creative team, it's probably going to be the storyline we least expect.