Upcoming Keanu Reeves Movies To Keep On Your Radar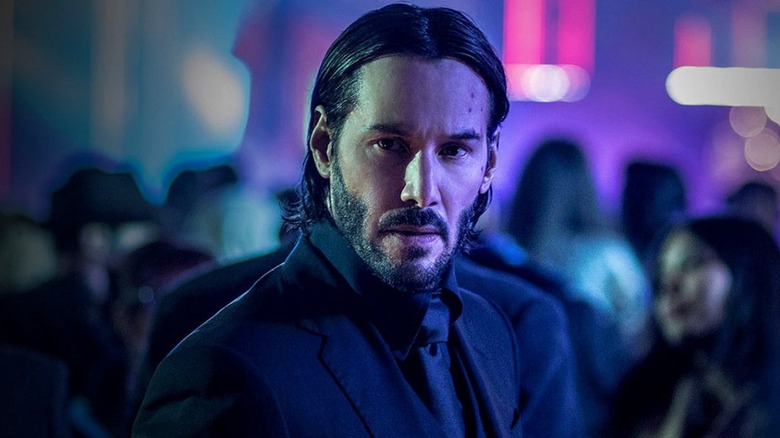 Lionsgate
(Welcome to On Your Radar, a series where we take a look at what's next for the biggest actors and filmmakers, and why you should be excited ... or not.)
Keanu Reeves is the kind of star who improves a movie just by showing his face. Thankfully, the next couple of years are packed with major Keanu performances in some of the most highly anticipated films. Get ready to see him reprise not just the role that launched his career, but also the one that relaunched it over a decade later. Plus, a few surprises thrown in for good measure. Here's a quick guide to Keanu Reeves' upcoming projects.
The Matrix Resurrections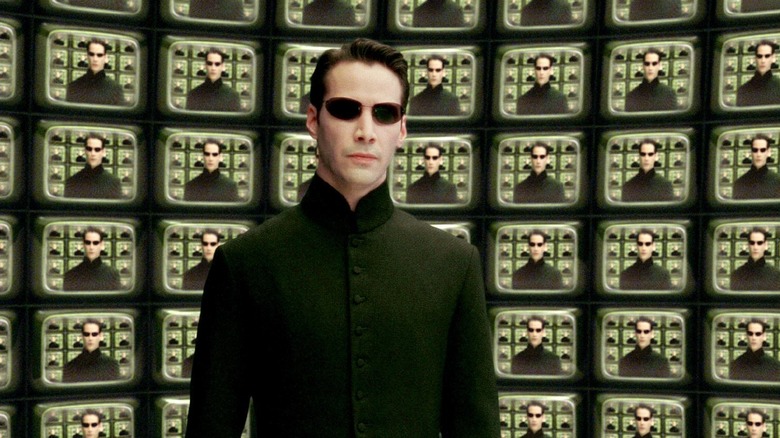 Warner Bros.
The old team is getting back together! Director Lana Wachowski returns to the franchise with Keanu Reeves and Carrie-Anne Moss as Neo and Trinity in the fourth Matrix movie. The plot of the movie remains a mystery, but we do know that the revolutionary sci-fi franchise returns with faces both new and old. In addition to Reeves and Moss, Jada Pinkett Smith, and Lambert Wilson are set to reprise their roles. The star-studded cast also includes Yahya Abdul-Mateen II, Neil Patrick Harris, Jessica Henwick, Jonathan Groff, Toby Onwumere, Max Riemelt, Eréndira Ibarra, Priyanka Chopra, Andrew Caldwell, Brian J. Smith, Ellen Hollman, and Christina Ricci.
"The Matrix Resurrections" will be released in theaters and to HBO Max on December 22, 2021.
DC League of Super-Pets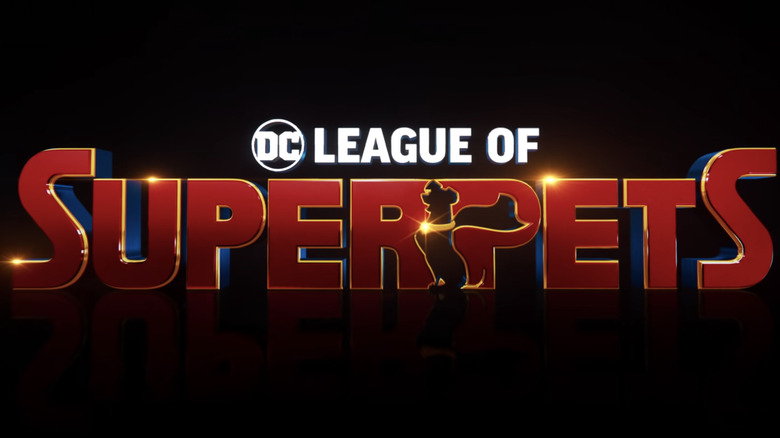 Warner Bros
Fair warning: this is exactly what it sounds like. Based on the DC Comics team, originally known as the Legion of Super-Pets, this animated movie features a superhero team of animals. Even better, they just so happen to be the pets of fan-favorite DC heroes, including Superman's Dog, Krypto; Batman's dog, Ace the bat-hound; Wonder Woman's kangaroo (yes, kangaroo) Jumpa; and Supergirl's cat, Streaky the Supercat. So far Dwayne Johnson has been confirmed as the voice of Krypto and Kevin Hart will be Ace but none of the other roles have been revealed. The star-studded cast also includes the likes of Kat McKinnon, Vanessa Bayer, John Krasinski, Diego Luna and Natasha Lyonne. Weird as this is, I welcome any opportunity for Reeves to show off his comedy skills. In a previous voice role, as Duke Kaboom in "Toy Story 4," he was a delightful addition to the cast. If we're extra lucky, Keanu might even be the villain of the film — like an evil super pet the hero animals get to face off against.
"DC League of Super-Pets" is scheduled for release on May 20, 2022.
John Wick: Chapter 4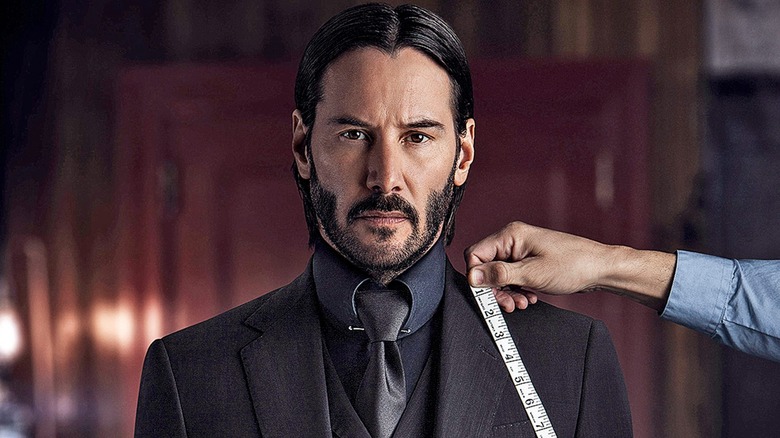 Lionsgate
The Baba Yaga returns in "John Wick: Chapter 4," where Keanu Reeves will reprise his role as the titular hitman and legendary assassin. When we last left well-known dog lover John Wick, things were looking pretty bleak. As usual, he was riddled with bullet wounds and on the run, but the underground world of assassins seems well on its way to exploding into a civil war of sorts. John could end up caught in the middle — but given a certain betrayal, he may just pick a side and dive headfirst into the incredibly brutal action that made these movies famous. Chad Stahelski is returning to direct the fourth installment in the series. Production on the film started early this summer, delayed due to the pandemic and Reeves' prior commitment to filming "The Matrix Ressurections."
"John Wick: Chapter 4" is scheduled to hit theaters on May 27, 2022.
John Wick: Chapter 5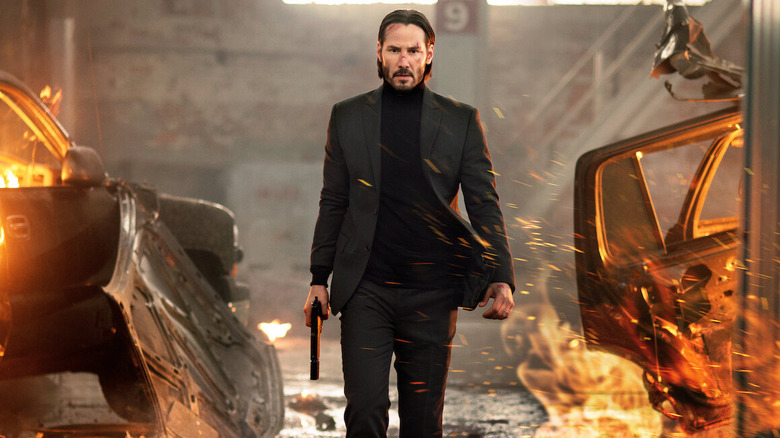 Lionsgate
You can never have enough John Wick! We know even less about the fifth installment in the series, including key details such as: what is it even about? Will it wrap up the John Wick saga? Reeves previously said that he'd keep making John Wick movies as long as they were watched, and given how they've continued to explode in popularity, this role might just last an eternity... But let's not get too far ahead of ourselves. "John Wick: Chapter 5" was confirmed back in 2020, and it sounds like the plan is to film the two sequels back to back. The release date has yet to be announced.
BRZRKR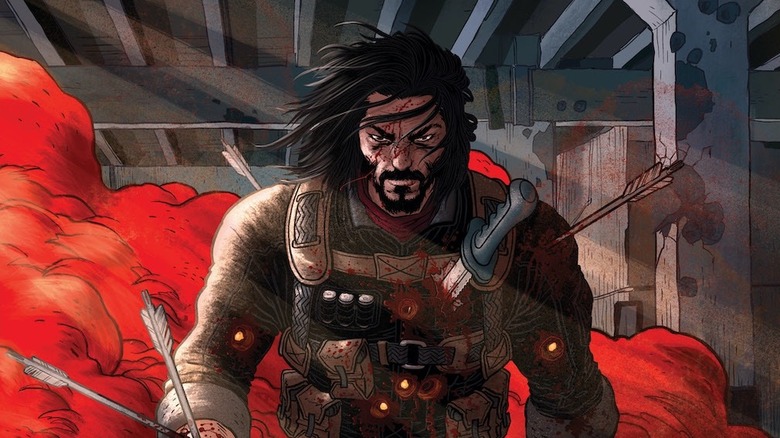 Boom! Studios
Keanu Reeves is a man of many talents and apparently "comic book creator" is among them. Last year, he developed a story for Boom! Studios comic BRZRKR, which he co-wrote with Matt Kindt. You could say this was the role he was born to play, given it follows an undying immortal warrior throughout a brutal, bloodsoaked journey. Plus, the comic character already looks an awful lot like Reeves, who happens to be pretty well known as another onscreen killer. It's almost like somebody wrote this story with him in mind... Anyway, the movie will adopt the comic book run, followed by an anime series the delves further in the world of BRZRKR.