Shang-Chi Director Destin Daniel Cretton Directed One Key Scene From His iPhone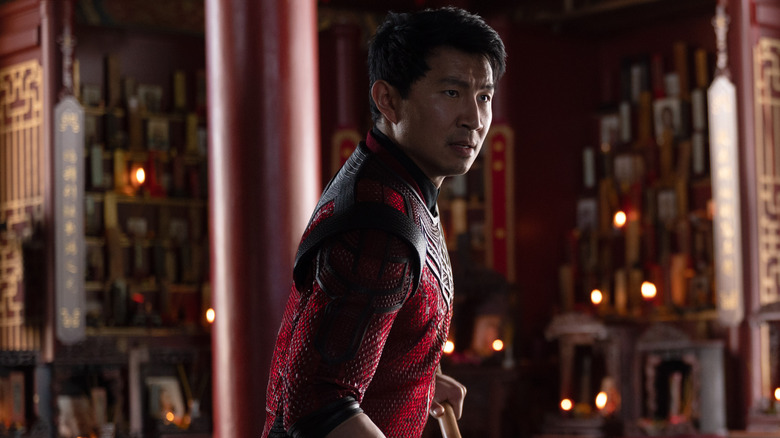 Walt Disney Pictures / Marvel Studios
Directing a Marvel tentpole comes with a whole flurry of complications. The enormous blockbusters demand filmmakers juggle a giant crew and lots of extended universe madness. If that's not crazy enough, there's all the secrecy they have to worry about on top of that. Adding to the pile is the general chaos of this past year.
The latest MCU film "Shang-Chi and the Legend of the Ten Rings" dealt with some very special pandemic-related obstacles. Its 2020 production halted due to COVID-19, causing a 7-month delay on its release. These were pretty drastic circumstances that most other film productions endured this past year, as well. But in a recent interview with CinemaBlend, "Shang-Chi" director Destin Daniel Cretton revealed a very singular issue that he had to deal with on the fly — directing remotely, via his iPhone.
Directing From An IPhone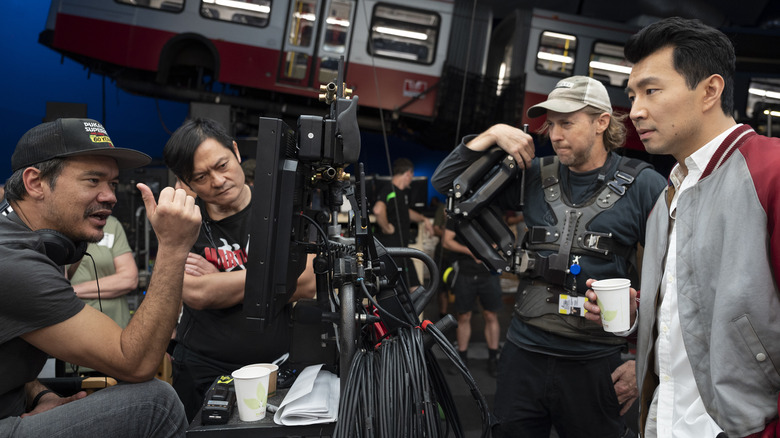 Walt Disney Pictures / Marvel Studios
Cretton is really taking remote activities to the next level here. We've all done our fair share of remote working in the past few months, but most of us worked from home. Cretton did his job from a hospital. Believe it or not, the story only gets wilder from there — it turns out that on a day he was scheduled to shoot a key emotional scene, his wife went into labor with their second child. Here's the full story from Cretton:
"I was shooting the next morning, and I had to rush my wife to the hospital, and we had our child in the middle of the night. They were shooting the scene where Shang-Chi is home at his dad's compound, and he goes up to that post. We see it a lot [in the trailers]. The indentation from his childhood hits. And then he sits down and has a memory of his mom. That was a scene that I actually directed from my iPhone in the hospital."
Evidently, the MCU waits for no one — not even a newborn baby. But on the bright side, it looks like Cretton somehow managed to direct a movie that apparently has some of Marvel's best action yet, all while in the midst of making critical family memories. That's some pretty impressive multitasking. I don't know about you, but it's making me especially anxious to see Cretton's direction in action. Thankfully, the film is finally in theaters, and if you can't make it to a big screen this very minute, we also have a special clip from the film down below.
New Clip From Shang-Chi
You probably recognize Cretton's name from any of the smaller scale independent dramas he's helmed thus far, including the widely acclaimed "Short Term 12" and the recent biopic "Just Mercy." With his past work, Cretton's been praised for his focus on character and empathy. The same seems true of his Marvel debut, where he puts stars like Tony Leung to great use.
The announcement that Cretton would take on a film for Marvel Studio's immense franchise came as a surprise, but it was a very welcome one. He recently told Variety that he hoped to continue his work of centering empathy, especially when it comes to the problematic comic book past of Shang-Chi. He added,
 "It was really important for me to make sure that Shang-Chi didn't end this movie as just a master of kung fu. We wanted Shang-Chi and the movie to reach a clearly Marvel level by the end. That was something that was philosophically a part of my pitch from the very beginning: To start grounded and intimate, but by the end, we don't want our first Asian superhero to just be able to kick and punch. We want him to be standing shoulder-to-shoulder with everybody else in the MCU."
"Shang-Chi and the Legend of the Ten Rings" is now playing in theaters.