Wicked Movie Will Reunite Director Jon M. Chu With In The Heights Cinematographer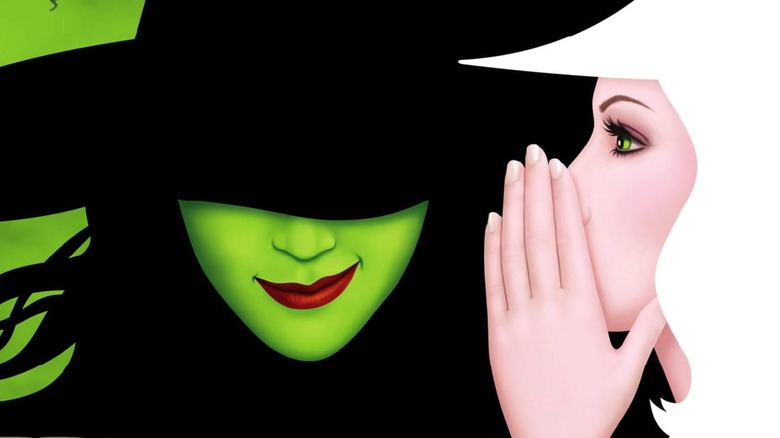 Universal Pictures
What is this feeling, so sudden and new? It's certainly not loathing — it's excitement! 
After making movie-musical magic with "In The Heights," Jon M. Chu is returning to the song-and-dance game with Universal's long-awaited "Wicked" adaptation. The upcoming film is based on a beloved stage musical, much like "In The Heights," but one with an even grander legacy that remains one of the longest-running shows on Broadway to this day (currently in fifth place).
We've known for a while now that Chu would take the lead on this adaptation, but that was announced before audiences saw his critically acclaimed crowd pleaser, "In The Heights." Now that we've seen all the Chu can do with prime Broadway material, we have even more reason to be excited!
To be fair, Heights wasn't Chu's first crack at a musical film. He also helmed multiple movies in the "Step Up" franchise plus the Justin Bieber concert film "Never Say Never" (which successfully won the pop star a ton of new tween fans back in 2011). But with "In The Heights," he really had a chance to show off. Chu went all out and gave the film a vibrant, heartwarming energy. This was in part due to the talent of his many collaborators, including screenwriter Quiara Alegría Hudes and cinematographer Alice Brooks.
In more good news, Brooks is set to reunite with Chu for his "Wicked" adaptation, marking their second project together after "Jem and The Holograms" in 2015. Brooks is also no stranger to musical films, having worked most recently on Lin Manuel Miranda's "Tick, Tick... Boom!"
What To Expect From 'Wicked'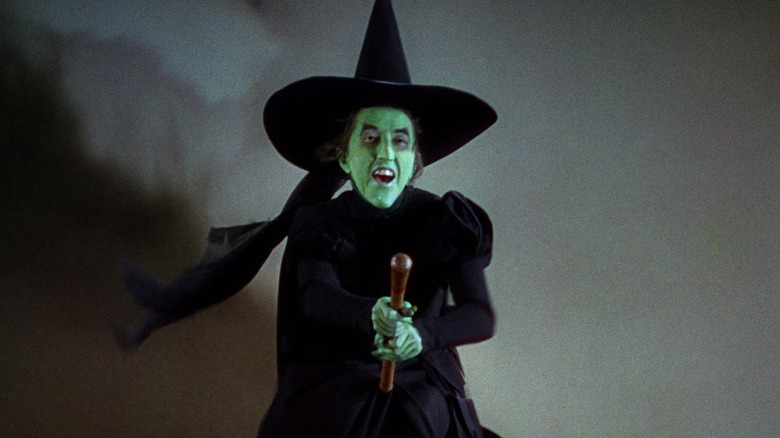 MGM Studios
The story of "Wicked" is even more familiar than you may realize. The musical focuses on the witches in the land of Oz, telling the untold backstory of the Wicked Witch of the West. Long before Dorothy Gale arrives in Oz, Elphaba (the Wicked Witch of the West) and her counterpart Galinda (Glinda the Good Witch) have their own conflicts to work through: including a rivalry, their opposing personalities, a corrupt government, and a shared love interest. And, ya know, other magical high school stuff.
We all know how the story ends, but that doesn't make the beginning any less interesting. Plus, the musical is award-winning for very good reason — the music is gorgeous and sure to stick in your head.
Knowing how great the source material is, Universal has been trying to get their "Wicked" movie made for over a decade now. It was first announced back in 2004 and after the plans fell through, talks began buzzing once more in 2012. In fact, Universal even went as far as to set a date for December 20, 2019. Eventually "Wicked" was pulled from that date and replaced by yet another adaptation of a long-running broadway show. This musical even fills the spot above 'Wicked," as the fourth longest-running show on Broadway...
Yes, it's none other than the every terrifying "Cats." History may or may not remember this movie fondly, but I still see its CGI cat people in my nightmares.
Jon Chu on 'Wicked'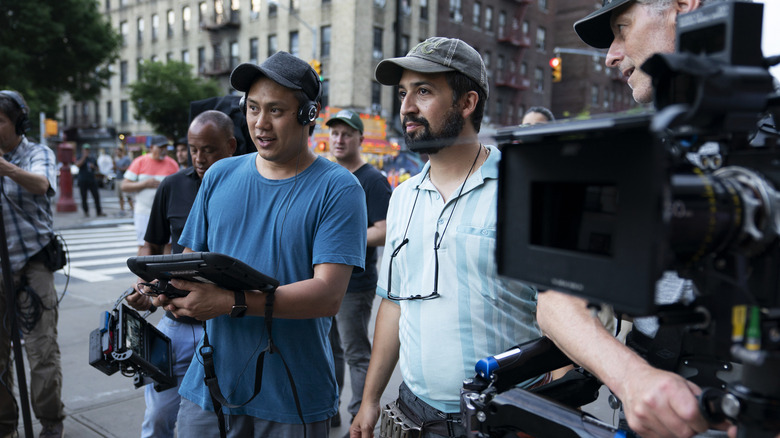 Warner Bros Entertainment
"Wicked" is finally back in the works and thankfully, has no CGI cats to haunt our dreams. All this movie has is one very excited director with a strong personal connection to musicals. Chu previously told Collider:
"We're in the beginning stages of Wicked... Now that I've gone through it, what really has hit me is the power of music and why musicals exist in the first place when words aren't sufficient. Nowadays, words really aren't sufficient for what we're going through. So for me, it's finding the truth of each song and working our way inside out of why that exists."
For "Wicked," the heart of the story has always been Glinda and Elphaba's complex relationship. Chu has promised to hone in on that, saying, "you're going to see that the relationship between these two women is more real than ever." 
Much praise for "In The Heights," and even Chu's previous work on "Step Up" and "Crazy Rich Asians" has centered around the spectacle of it all. Chu has a knack for grand settings, exciting scenery and, of course, epic dance numbers. Don't get me wrong, "Wicked" surely delivers on all of the above but some of its most memorable moments are as simple as two characters relating to one another. And Jon Chu very much understands that. In the same interview, he added:
The spectacle? That's the easy part, we can hire a lot of people to do that. It's those little moments... that's what's going to make that."