Director Steve McQueen Is Creating A Trio Of Documentaries About Pivotal Events In Black British History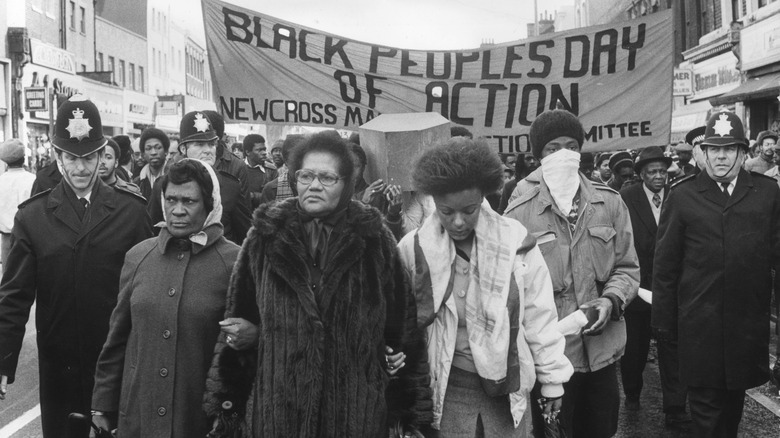 Graham Turner/Getty Images
Last year, "12 Years a Slave" and "Widows" director Steve McQueen directed the five-film anthology series "Small Axe," telling different stories about the lives of West Indian immigrants in London from the 1960s to the 1980s. Now McQueen has embarked on another ambitious series of films, this time in the documentary world.
In September, Amazon will be releasing three documentaries from McQueen, each focusing on pivotal moments in Black British history that explore key themes and events depicted in the "Small Axe" anthology films. Get a sneak peek at each of the documentary films and find out what they're about below.
Uprising
The first film in Steve McQueen's documentary film series is "Uprising," directed by Steve McQueen and James Rogan. "Uprising" will actually be comprised of three hour-long episodes instead of being a single feature film. Here's the official synopsis:
Uprising is a vivid and visceral three-part documentary series (comprised of three hour-long episodes) examining three events from 1981 in the UK: The New Cross Fire that killed 13 Black youths, the Black People's Day of Action, which saw more than 20,000 people join the first organized mass protest by Black British people, and the Brixton riots. Uprising will reveal how these three events are intertwined, and how, in the process, race relations were defined for a generation.
Right off the bat, this looks like an informative documentary that will shine a light on events across the pond that Americans likely aren't familiar with. After all, many were unaware of the Tulsa Race Massacre that unfolded on our own soil in Oklahoma back in 1921 until it was prominently featured in the HBO series "Watchmen." So this will certainly be an enlightening series that reveals the racial problems that plagued the United Kingdom.
Black Power: A British Story of Resistance
The second film, "Black Power: A British Story of Resistance," is directed by George Amponsah ("The Hard Stop"), and it focuses on the rise of Black Power in Britain. Here's the synopsis from Amazon:
Black Power: A British Story of Resistance, directed by BAFTA-nominated director George Amponsah, is a searing 90-minute account of the Black Power movement in Britain. The documentary examines how the Black Power movement came into being in the UK in the late 1960s and fought back against police brutality and racism, challenging the British establishment and helping to shape a new political and cultural landscape in the UK.
The documentary is packed with rare archival footage of influential Civil Rights leaders such as Martin Luther King Jr., Malcolm X, and Stokely Carmichael's activities in Britain, and footage of leading figures in the movement in the United Kingdom, such as Altheia Jones-LeCointe, Darcus Howe, and Roy Sawh. Again, this will be an eye-opening film that reveals the key figures in Britain who led the charge against racism. These are people that students in the United States probably don't hear about since they weren't active in American history but still had a pivotal part in the fight for Civil Rights.
Subnormal: A British Scandal
Finally, we have "Subnormal: A British Scandal," which is directed by Lyttanya Shannon and digs into a horrifying time in Britain's educational system. Here's the synopsis:
Subnormal: A British Scandal is an hour-long documentary examining one of the biggest scandals in the history of British education, where Black children in the 1960s and '70s were disproportionately sent to schools for the so-called "educationally subnormal." It explores the controversial debates on race and intelligence that led to the scandal, the devastating impact it had on the children affected, and illuminates how Black parents, teachers, and activists banded together to expose the injustice and force the British educational system to change.
America could also use a searing documentary looking at how education programs in the United States have systematically kept Black students from reaching their full potential. Maybe McQueen's focus on these shortcomings and mistakes in history will push more filmmakers in the U.S. to shine a light on these issues, especially since Amazon is clearly willing to pay attention and amplify these voices.
Tragic Footnotes in History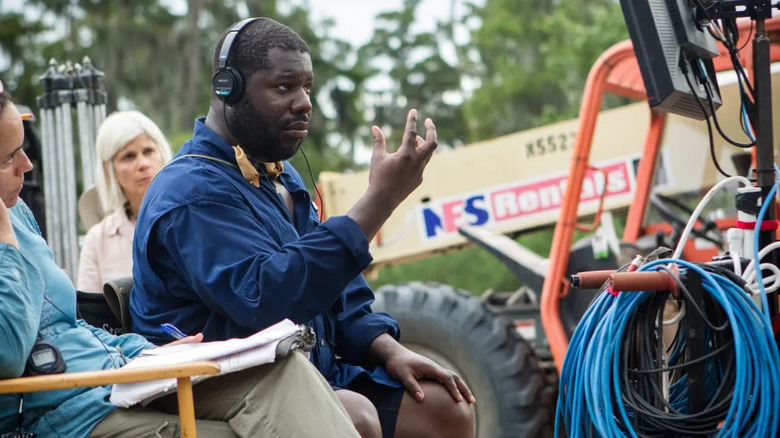 Fox Searchlight
In an official statement, Steve McQueen (seen above), who executive produced all three documentaries, said:
"It is an honor to make Uprising with testimonials from the survivors, investigators, activists, and representatives of the machinery of state. We can only learn if we look at things through the eyes of everyone concerned; the New Cross Fire passed into history as a tragic footnote, but that event and its aftermath can now be seen as momentous events in our nation's history."
For the other two films, McQueen added, "Looking at the past is an indication of what we have achieved today. These two documentaries show us of how far we still have to travel for liberty and justice."
James Rogan also executive produced all three of the films and said:
"The New Cross Fire that claimed the lives of so many young people and affected many more remains one of the biggest losses of life in a house fire in modern British history. What happened, and how Britain responded to it, is a story that has been waiting to be told in depth for 40 years. In the series, survivors and the key participants will give their account of the fire, the aftermath, the impact it had on the historic events of 1981, and the profound legacy it has left behind."
All three films will be available on Amazon Prime starting on September 17, 2021.