Being James Bond Will Explore Daniel Craig's James Bond On Apple TV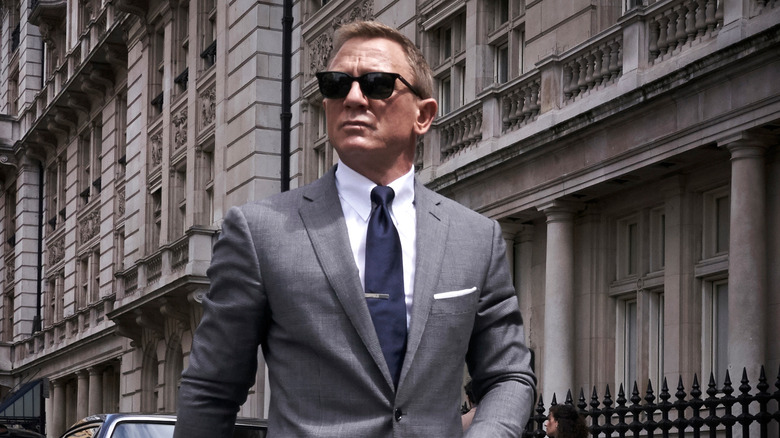 MGM
With "No Time to Die," Daniel Craig's tenure as James Bond will come to an end. Which means it's time for us to look back at his time inhabiting the 007 role via the upcoming documentary "Being James Bond." Described as a "retrospective film," "Being James Bond" will feature "never-before-seen archival footage from 'Casino Royale' to the upcoming 25th film 'No Time To Die,'" along with Craig sharing his own memories of playing Bond. 
The End of an Era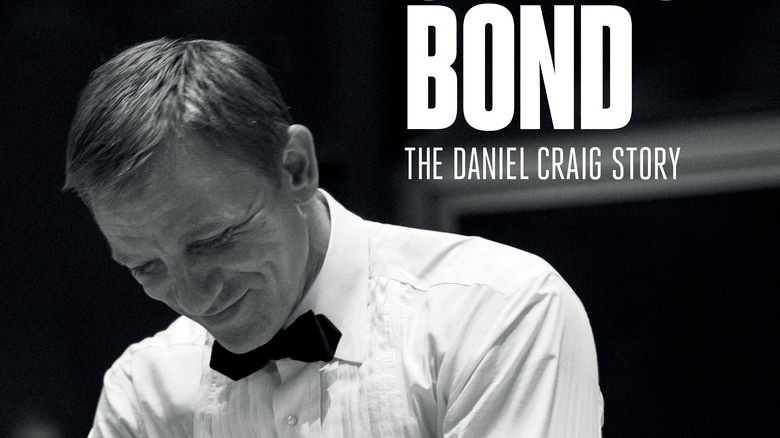 MGM
You might not remember this, but when Daniel Craig was announced as the new James Bond, the always level-headed people of the internet didn't react very well. Folks had lots of complaints — they said Craig wasn't handsome enough for the role; they complained that he had blond hair; they said he was too short. And on and on and on. But in the end, Craig's casting turned out to be spot-on. Yes, Craig's take on 007 is different from his predecessors — but isn't that the point? Roger Moore was different from Sean Connery, Timothy Dalton was different from Roger Moore, and Pierce Brosnan was different from Timothy Dalton. It's the Bond circle of life. An actor taking on the Bond role shouldn't try to imitate whoever came before — they should make the part their own. And that's exactly what Craig did. And I personally really enjoy Craig's take. His Bond is a bruiser; a "blunt instrument" as he's described in the first movie. 
Now, Craig's time as Bond is nearly over. "No Time to Die" will bring Craig's 007 era to a close, and to honor that, Apple TV will stream a documentary titled "Being James Bond," with Craig discussing his time playing the part and everything that came with it. And there's a trailer you can check out below. 
Being James Bond Trailer
The doc will feature "never-before-seen archival footage from Casino Royale to the upcoming 25th film No Time To Die, Craig shares his personal memories in conversation with 007 producers, Michael G Wilson and Barbara Broccoli, in the lead up to his final performance as James Bond," with Daniel Craig reflecting "on his 15-year adventure as James Bond." Craig said in a statement:
"A lot of people here have worked on five pictures with me. I've loved every single second of these movies, and especially this one because I've got up every morning and I've had the chance to work with you guys, and that has been one of the greatest honors of my life."
Barbara Broccoli added: "Daniel has just taken this, the character, the series, the whole thing, to a place that is so...extraordinary. And so emotionally satisfying." And Michal G. Wilson said: "It's also emotionally tough being Daniel's last one. It's tough on Barbara, it's tough on me. 
"Being James Bond" will be exclusively available to stream on the Apple TV app as a free rental. from September 7, 2021, to October 7, 2021.