Family Guy Season 20: Release Date, Cast, And More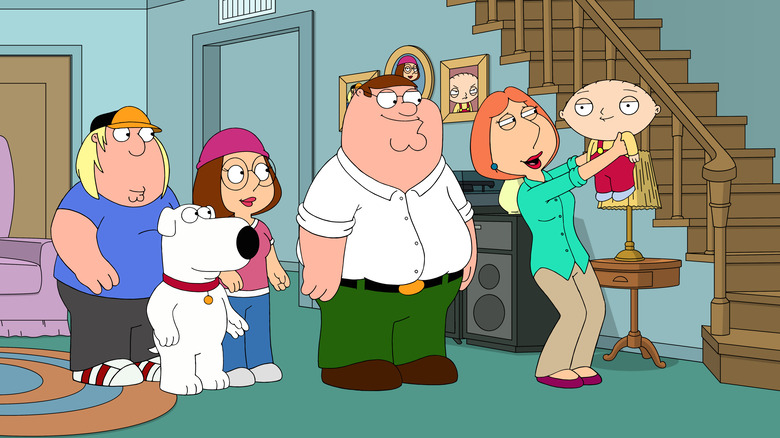 20th Television
(Welcome to ...And More, our no-frills, zero B.S. guide to when and where you can watch upcoming movies and shows, and everything else you could possibly stand to know.)
"Family Guy" is back for a landmark 20th season this fall, so grab your gold top hat and cane and get ready to dance on over to Quahog for another round of merriment with the Griffin family. Here's everything we know about "Family Guy" season 20.
Family Guy Season 20 Release Date and Where You Can Watch It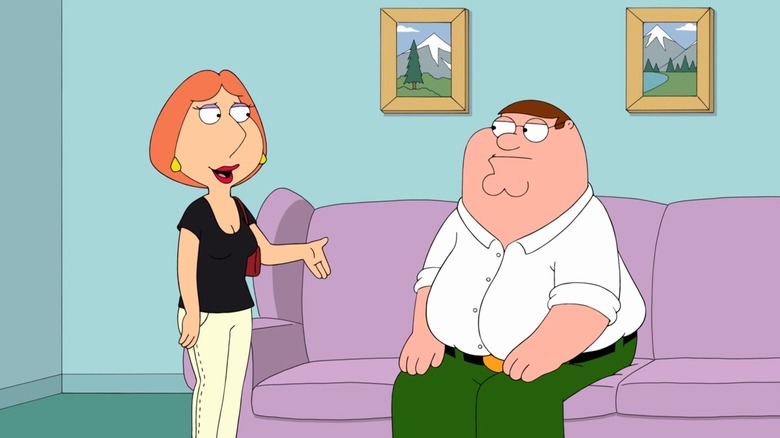 20th Television
"Family Guy" season 20 premieres on Fox on Sunday, September 26, 2021, at 9:30 P.M. ET/8:30 P.M. CT. If that seems a little late for a cartoon to air, remember: this is one geared toward adults. In the premiere, via Fox, the one-year-old "Stewie [Griffin] finally says his first word, and it's a swearword."
He'll be cussing like the swear-bear "Ted" in no time. They don't just slap a TV-14 label on this show for nothing.
You can also stream "Family Guy" on Hulu.
What Is Family Guy?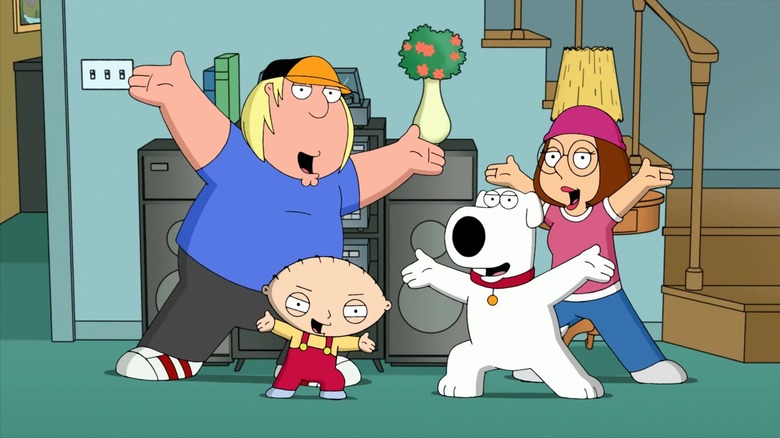 20th Television
"Family Guy" is an adult animated sitcom, one of Fox's longest-running shows, though creator Seth MacFarlane recently said that he regrets the show airing on the network that it does. Fox bills it as, "The adventures of an endearingly ignorant dad and his hilariously odd family of middle-class New Englanders."
The Griffins — Peter, Lois, Meg, Chris, Stewie, and their droll dog, Brian — have often drawn comparisons to "The Simpsons," another animated family on the same network. Instead of the town of Springfield, "Family Guy" is set in Quahog, a fictional city in America's smallest state, Rhode Island. Humor-wise, the show is known for its cutaway gags and liberal use of pop culture references.
"Family Guy" premiered in 1999 and was canceled in 2003 before it came back by popular demand in 2005. It's been going strong ever since. The show's time slot has changed a few times, but for most of its run, it has occupied a half-hour block on Sunday nights.
Family Guy Season 20 Showrunners, Crew, and More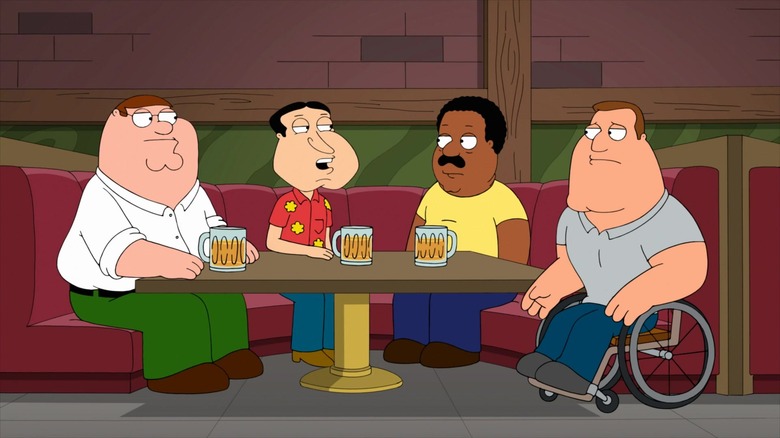 20th Television
"Family Guy" comes from the mind of Seth MacFarlane, who voices the characters of Peter, Stewie, and Brian. The show has been through many different executive producers over the years; currently, MacFarlane is joined by Rich Appel and Alec Sulkin, who serve as dual showrunners. They both appeared with him this summer in the show's Comic-Con@Home 2021 panel, where they competed against each other and some of the show's actors in a virtual trivia night.
The show's other producers are Steve Callaghan, Danny Smith, Kara Vallow, Mark Hentemann, Tom Devanney, and Patrick Meighan.
Family Guy Season 20 Cast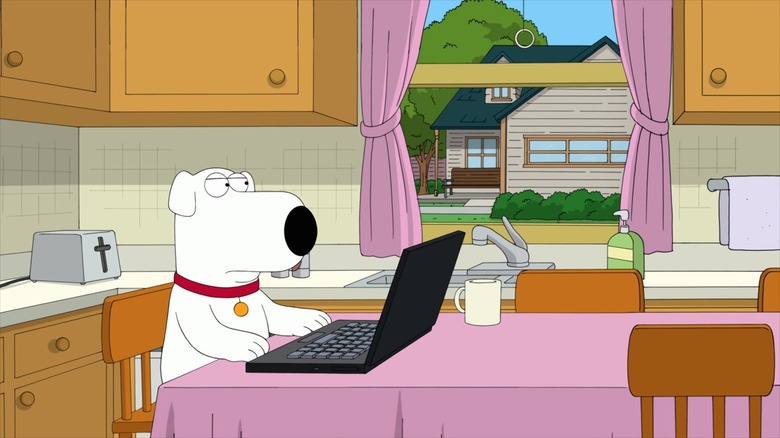 20th Television
MacFarlane, Mila Kunis, Seth Green, and Alex Borstein, the voices of the Griffin family, are all locked in to return for season 20. However, in the wake of the George Floyd protests last year, longtime cast member Mike Henry announced that he would be stepping down from the role of Cleveland Brown, Peter's neighbor and friend (and the star of his own show, "The Cleveland Show.") On Twitter, Henry wrote, "Persons of color should play characters of color."
In his place, comes a voice actor of color, Arif Zahir, who will be joining "Family Guy" for his first full season this year. You can see the full Comic-Con@Home 2021 panel for "Family Guy" season 20 below.