Superhero Bits: Everett Ross' New Look For Black Panther 2, Nia DaCosta Pitched An X-Men Movie & More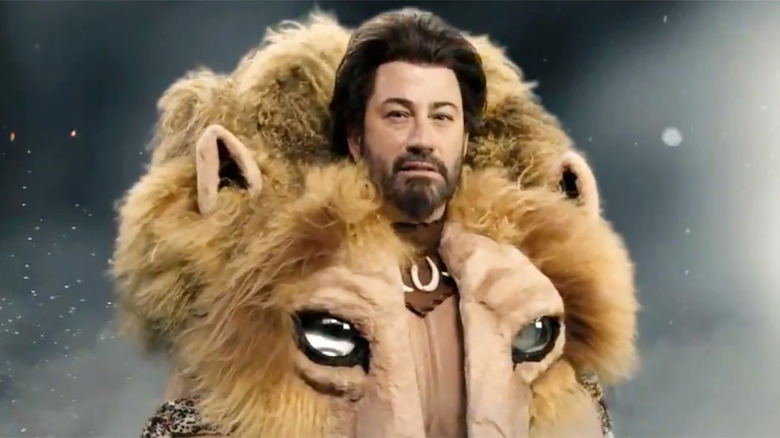 Jimmy Kimmel Live
(Superhero Bits is a collection of stories, updates, and videos about anything and everything inspired by the comics of Marvel, DC, and more. For comic book movies, TV shows, merchandise, events, and whatever catches our eye, this is the place to find anything that falls through the cracks.)
In this edition of Superhero Bits:
Patty Jenkins found "Wonder Woman 1984" release "heartbreaking"
John Cena is down to play The Thing in "Fantastic Four"
Nia DaCosta pitched an X-Men movie to "The Marvels" producer
Martin Freeman is sporting a beard for "Black Panther: Wakanda Forever"
All that and more!
Patty Jenkins Calls Wonder Woman 1984 Release "Heartbreaking"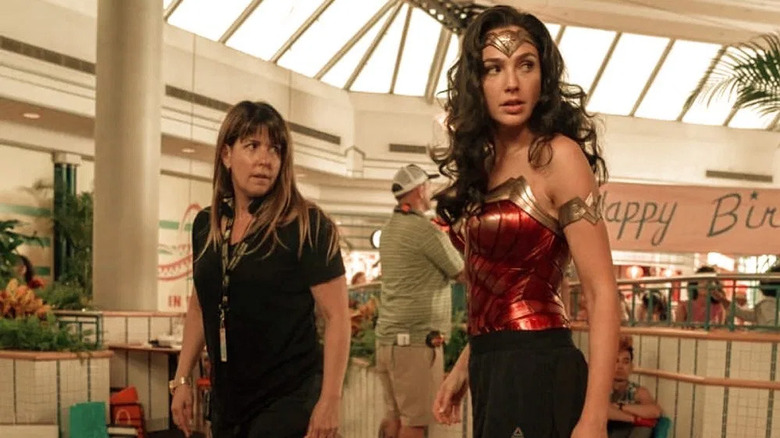 Warner Bros.
"Wonder Woman 1984" director Patty Jenkins recently appeared at CinemaCon and talked about the experimental release of the film on HBO Max at the same time it was released in theaters. Though Jenkins admitted (via Deadline), "It was the best choice in a bunch of bad choices at the moment," she also called it a "heartbreaking experience" that ended up being "detrimental to the movie."
Though some might say that an exclusive theatrical release in the best of conditions wouldn't have helped the disappointing reception of "Wonder Woman 1984," it must be hard as a filmmaker to concede to such a release strategy. But again, as Jenkins says, it was the best choice under the circumstances, and every single option in front of them wouldn't have yielded any better results.
DC's Legends of Tomorrow Season 6 - The Fungus Amongus
Here's the official promo and synopsis for the upcoming sixth season finale of "DC's Legends of Tomorrow" on The CW:
When Sara (Caity Lotz) realizes Bishop's (guest star Raffi Barsoumian) plan, Ava (Jes Macallan) convinces Sara to allow the Legends to make exception to the rules to help fight back. Behrad (Shayan Sobhian) comes up with an interesting plan, that allows Sara to connect with an old friend. Meanwhile, amidst a battle Sara and Ava make an important decision but need the help of the team to pull it off.
David Geddes directed the episode written by Keto Shimizu & James Eagan.
John Cena Would Be Glad to Play The Thing in Fantastic Four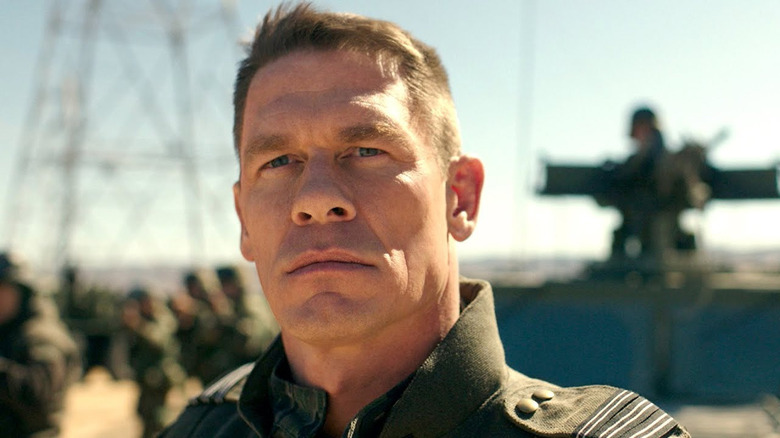 Paramount
Even though we know nothing about when or how Marvel Studios will bring "Fantastic Four" into the Marvel Cinematic Universe, there is endless chatter about who will play the titular superhero quartet. We can add another prospective cast member to the mix with John Cena saying that he would happily consider playing The Thing in the MCU. Speaking with Esquire, Cena said:
"I would consider most any-thing. I think keeping yourself open to options and different perspectives is a good way to go about life. This would simply be a thing that I would consider, because I like to keep my perspective open to new things."
Cena's profile as an actor has certainly been growing, especially with his recent role as Peacemaker on "The Suicide Squad" and forthcoming spin-off series on HBO Max. It wouldn't be out of the realm of possibility for him to hop over to the MCU. At the same time, he just might be too old for the role since "Fantastic Four" is likely a franchise Marvel wants to continue for years, and it might require a cast who can age with the film series.
Kevin Smith Looks Back at Stan Lee's Mallrats Cameo
Kevin Smith has been digging into specific scenes from his sophomore writing/directing effort "Mallrats" for his YouTube channel, and the latest edition takes a closer look at Stan Lee's famous cameo in the movie as himself. Smith remembers how the scene came together, when Stan Lee agree to do the film, and the impact that it had on his career as a filmmaker.
Everett Ross Gets a Beard in Black Panther: Wakanda Forever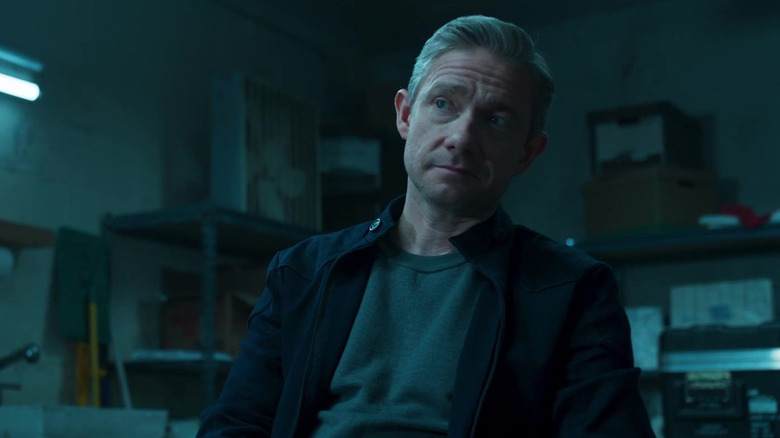 Marvel Studios
We already knew Martin Freeman would be reprising his role as Everett Ross in the upcoming Marvel Studios sequel "Black Panther: Wakanda Forever." What we didn't know was that he would be sporting a beard and glasses this time, looking like some kind of proxy for Dr. Sigmund Freud. Evidence of this new looks comes from some set photos that recently surfaced on social media, though there weren't any other intriguing details about the character's return. Hopefully we'll hear more soon.
Shang-Chi and the Continuation of the Marketing Campaign
Marvel Studios sat down for a virtual chat with some of the cast members "Shang-Chi and the Legend of the Ten Rings," and the film's director Destin Daniel Cretton came along for the ride too. Listen as Simu Liu, Awkwafina, and a few of the film's supporting stars talk about what fans can expect from the movie and fill in those who may not be aware of the Marvel Comics character.
Nia Da Costa Pitched an X-Men and Galactus Movie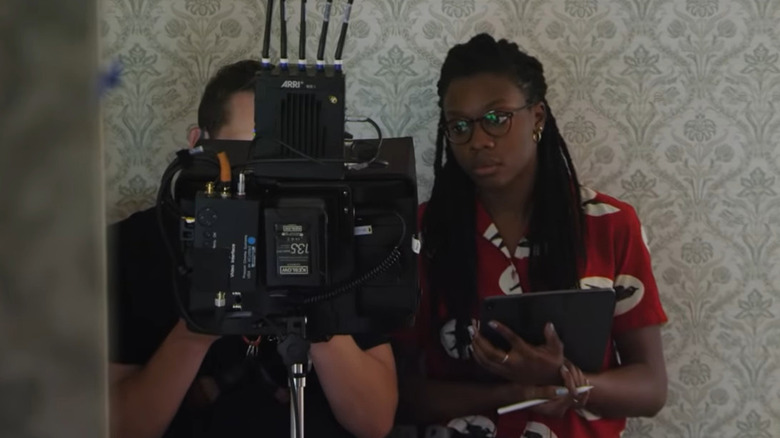 Universal Pictures
Nia DaCosta is riding a wave of success right now after being the first Black female director to take the top spot at the box office with the release of "Candyman." Soon she'll be taking the helm of the "Captain Marvel" sequel, titled "The Marvels," over at Marvel Studios. But before she boarded the comic book sequel, her meeting with producer Mary Livanos included a pitch for a movie with the X-Men and Galactus. Speaking with The Guardian, DaCosta recalled her meeting with sequel's producer:
"I just nerded out. I was like, here are the movies I think you should do! Galactus, Storm and Scott Summers team-up movie! Blah blah blah! She just endured me going in super-deep. And she also gave me a lot of confidence that I would have the creative latitude to not just basically be a puppet on a string."
Sounds like DaCosta has a nerdy side that we'll be very happy to see unleashed with "The Marvels," and maybe sometime in the future she'll be able to take a crack at some kind of X-Men movie after they're introduced to the MCU.
Jimmy Kimmel Becomes Kraven the Hunter
For some reason, "Jimmy Kimmel Live" felt compelled to create a "Spider-Man: No Way Home" spoof that put the late night host into the trailer as the villain Kraven the Hunter. Kimmel even went so far as to put on the ridiculous accent along with the animal coat wardrobe. We're betting that more "Spider-Man: No Way Home" content will come by way of "Jimmy Kimmel Live" as the release date gets closer.