The Daily Stream: Stanley Tucci: Searching For Italy Is My New Favorite Food Show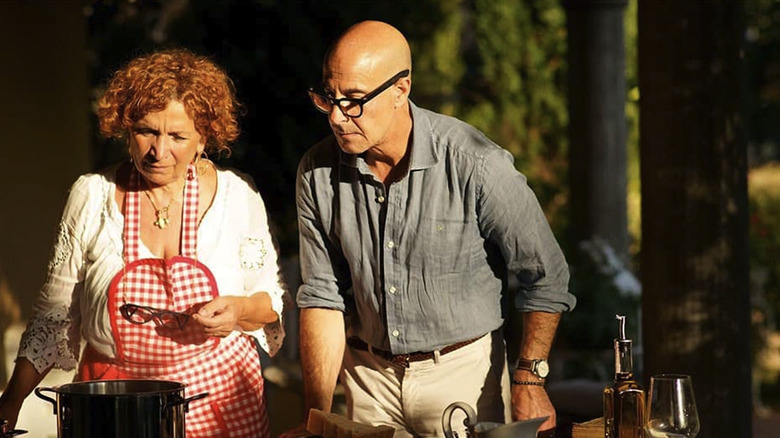 CNN
(Welcome to The Daily Stream, an ongoing series in which the /Film team shares what they've been watching, why it's worth checking out, and where you can stream it.)
The Show: "Stanley Tucci: Searching For Italy"
Where You Can Stream It: HBO Max

The Pitch: Actor Stanley Tucci, who has appeared in foodie films like "Julie and Julia" and "Big Night," gets to explore his real-life love of food in this terrific travel show. He's Italian on both sides of his family, and the series follows him as he returns to Italy, explores some of his own family's roots, and bounces across the entire country, meeting up with interesting people and learning about the culinary history and most popular dishes of specific regions.
Why It's Essential Viewing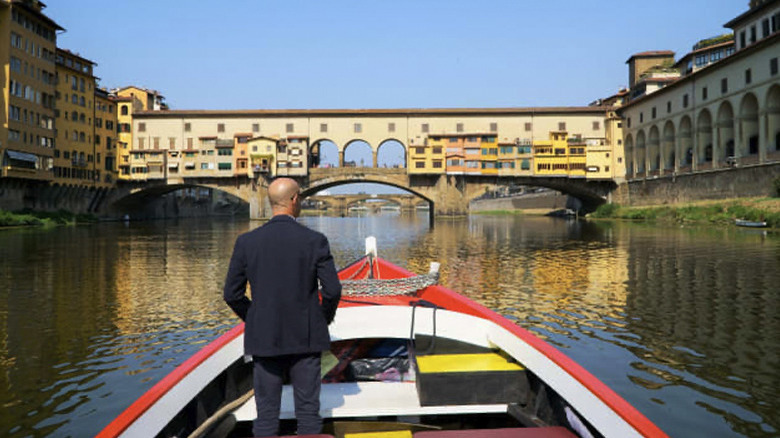 CNN
It's going to be an exceptionally tall order for anyone to replace Anthony Bourdain as the best travel show host of all time, but after this six-episode first season of "Searching for Italy," Tucci is well on his way to earning a place on the Mount Rushmore of food/travel show hosts. His lengthy career as an actor helps, of course — the dude just innately knows how to carry himself on camera, and he's quick on his feet and an easygoing, natural performer — but his enthusiastic passion for food and Italian culture also helps give the show an authentic feeling, which I've felt has been missing from some of the post-Bourdain shows of this ilk that I've seen. Bourdain was interested in food, of course, but I always got the sense he was equally fascinated by the politics of the regions he visited and, most importantly, he seemed to relish making a personal connection with actual residents of those areas. Tucci does the same thing here: he touches on the tricky political climate of Italy in multiple episodes because he believes there's a connection between food and politics, but the show always knows when to pump the brakes and give the audience the food porn they're looking for.
And oh, those foods. Ranging from one of the world's most expensive cheeses to a to-die-for cacio e pepe, everything is just as mouth-watering as you hope, all lovingly captured in that familiar CNN reality-series style. Also captured lovingly by the show's cameras is Tucci himself, who is immaculately dressed at all times. As opposed to his film roles where he's playing characters who may dress well, Tucci now has the ability to showcase himself as a true master of fashion here, and it's nothing short of inspirational. I will now be shaping my entire dress code with a single question: would Stanley Tucci wear this? Get the hell out of my closet, graphic tee I bought in 2011!
The show has already been picked up for a second season, and considering how short this first season is, there is plenty of the country left for him to explore. And when the first season was so enjoyable, I'll follow him as a viewer wherever he goes next.