Intrusion: Release Date, Cast, And More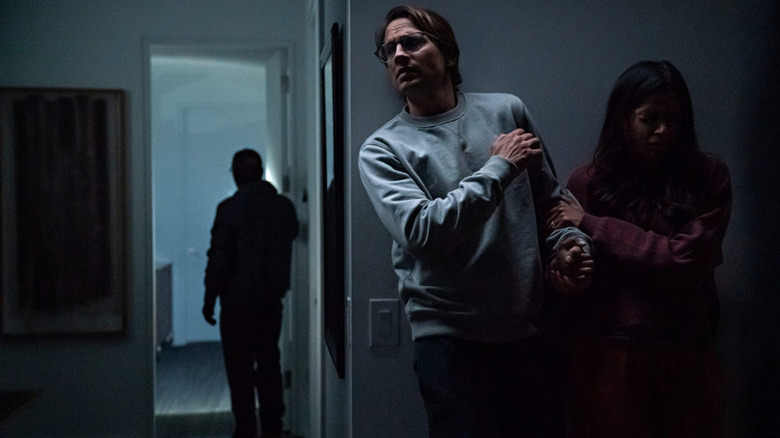 Netflix
(Welcome to ...And More, our no-frills, zero B.S. guide to when and where you can watch upcoming movies and shows, and everything else you could possibly stand to know.)
You might be tempted to think that if you've seen one home invasion movie, you've seen them all. While it's true that the conventions of this subgenre make it slightly more difficult to be truly unique, creative, and distinct from previous efforts, I would humbly suggest that there's still a little more juice to be wrung out of these movies. Don't just take my word for it, though. Netflix will try to take it upon itself to prove any doubters wrong with "Intrusion," a new thriller that could be much more than it appears to be at first glance. Should that catch your eye, read on to find out everything you need to know about "Intrustion."
Intrusion Release Date and Where You Can Watch It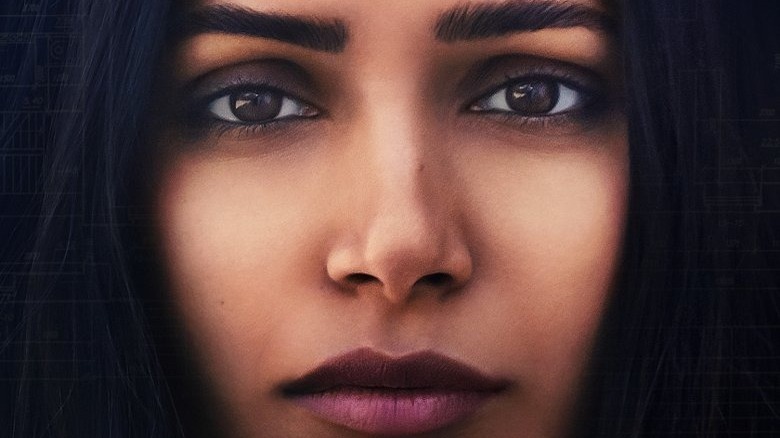 Netflix
Normally I would go on a whole rant about the sanctity of the theatrical experience and how movies are made to be seen on the big screen ... but we're in a pandemic and it's be absolutely ridiculous to make those sorts of arguments these days (looking at you, Denis Villeneuve!). But when it comes to a movie that mostly takes place inside a house like "Intrusion," wouldn't watching it at home feel like the most ideal way to watch it? Anyway, I'm just spit-balling here. Whether or not Netflix is thinking along the same lines, "Intrusion" premieres exclusively through the streaming service on September 22, 2021.
What Is Intrusion?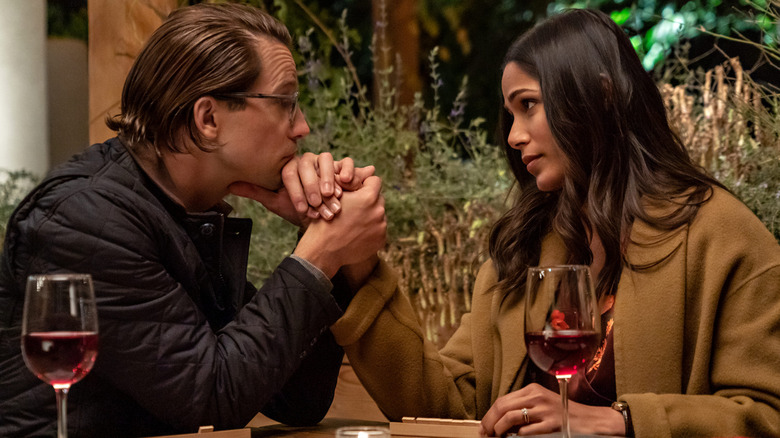 Netflix
The official Netflix logline for "Intrusion" describes it as:
When a husband and wife move to a small town, a home invasion leaves the wife traumatized and suspicious that those around her might not be who they seem.
The film was shot in the wide open (but also incredibly lonely) spaces of Albuquerque, New Mexico during the pandemic, a cleverly effective choice that only adds even more atmosphere and personality to the story.
Intrusion Director, Writer, and More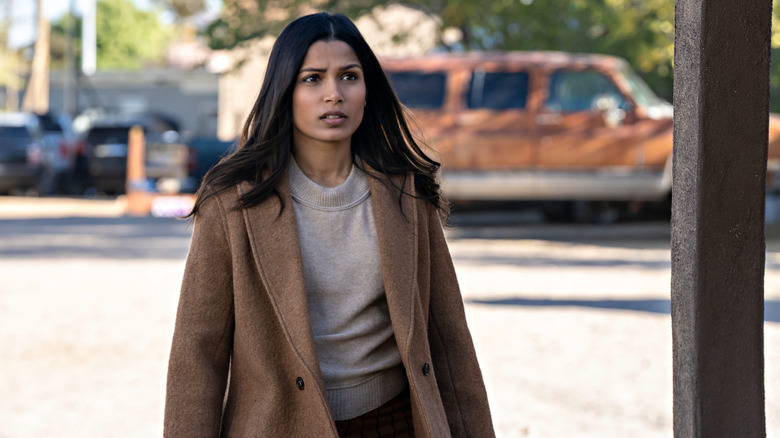 Netflix
"Intrusion" is directed by Adam Salky ("Dare," "I Smile Back," "Blindspot") from a script by Chris Sparling ("Buried," "The Sea of Trees," "Greenland"). The cinematography will be handled by Eric Lin, who has previously worked on "I Smile Back," "Hearts Beat Loud," and "The Sound of Silence" and the composer is Alex Heffes ("The Last King of Scotland," "Escape Plan," "Black Mirror").
Intrusion Cast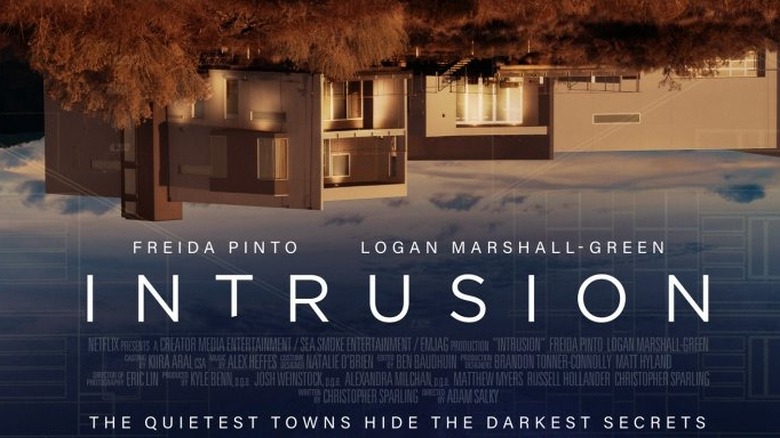 Netflix
"Intrusion" stars Freida Pinto and Logan Marshall-Green in the two lead roles. Pinto is known for previous films such as "Slumdog Millionaire," "Rise of the Planet of the Apes," and "Mowgli: Legend of the Jungle." Marshall-Green is more commonly referred to as "That guy who reminds you of Tom Hardy," appearing in "The O.C.," "Prometheus," "The Invitation," and "Spider-Man: Homecoming."