The Color Purple Musical Will Star In The Heights Stand-Out Corey Hawkins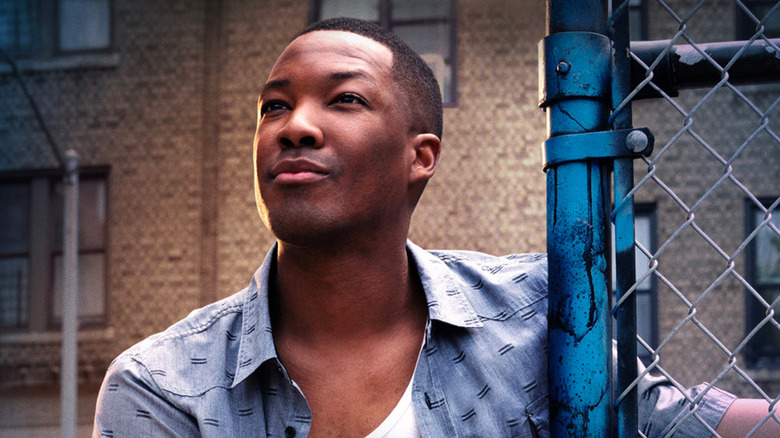 Warner Bros.
Corey Hawkins, who was — in my humble opinion — the best part of the "In the Heights" movie, has landed himself another musical role. Hawkins has joined the cast of "The Color Purple," which will be helmed by "Black Is King" filmmaker Blitz Bazawle for Warner Bros. Based on the 1982 novel of the same name by Alice Walker, its 1985 film adaptation directed by Steven Spielberg, and the Broadway adaptation with a book by Marsha Norman and music and lyrics by Brenda Russell, Allee Willis, and Stephen Bray, the film follows a Black woman growing up in poverty in the American South. 
The Color Purple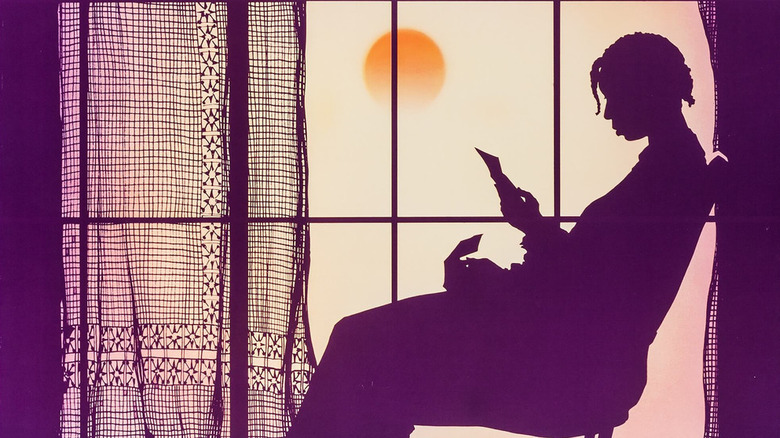 Warner Bros.
According to The Wrap, Corey Hawkins has joined the cast of the "Color Purple" musical. Blitz Bazawle, who directed the Beyonce musical film "Black is King," is helming the film adaptation, which will be executive produced by Alice Walker, Rebecca Walker, Kristie Macosko Krieger, Carla Gardini, and Mara Jacobs. 
"The Color Purple" originated as a book by Alice Walker, published in 1982. Steven Spielberg was the first to bring the book to the screen with a 1985 film starring Whoopi Goldberg, Danny Glover, and Oprah Winfrey. The story then came to Broadway in 2005 and ran until 2008. There was then a Broadway revival that ran from 2015 through 2017, featuring Jennifer Hudson and Cynthia Erivo. Erivo won the 2016 Tony Award for Best Actress in a Musical for that production, and the production itself won the Tony Award for Best Revival of a Musical. 
Hawkins was fantastic in "In the Heights," a film musical that I thought was pretty good, but not great. Hawkins' work there truly stood out, though, and I'm happy to see him land more musical roles since he clearly has a knack for the genre. Speaking of the genre, there are a lot of musicals heading to the screen this year and in the near future. Here's hoping they don't disappoint. 
The Color Purple Story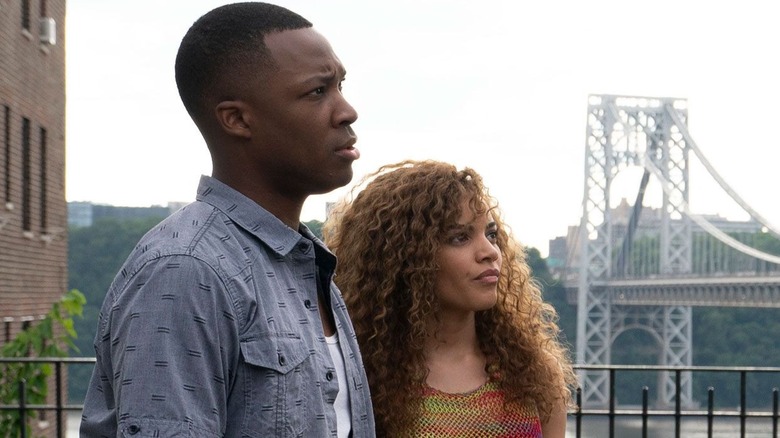 Warner Bros.
Here's the official synopsis of the Broadway production: 
Based on Alice Walker's 1982 novel of the same name, The Color Purple spans 35 years in the life of Celie, a teenage African-American girl living in Georgia who is given by her abusive stepfather to an even more abusive husband. Though Celie spends most of her days as a servant in her own household, she, cut off by her husband from those she loves, tries to remain hopeful that she will ultimately be reunited with her sister Nettie and her children by way of her stepfather, Adam and Olivia. Over the years, Celie, increasingly jaded by her lot, finds ways to cope with life–a potential lover in the fabulous Shug Avery, a friend in her stepson's wife Sofia, a love of making stretchable pants that turns into a booming business. Though her string of unfortunate events, though, Celie learns that the most important thing is that she is a survivor, and that no matter what happens to her, she is still here.
Hawkins will play Harpo, a character described as:
Mr. ______'s eldest son. Many of Harpo's actions overturn stereotypical gender roles. He confesses to Celie about his love for Sofia, cries in her arms, enjoys cooking and housework, kisses his children, and marries an independent woman, Sofia. However, Mr. ______'s expectations of stereotypical male dominance convince Harpo that he needs to beat Sofia. His efforts at abusing Sofia fail, since she is much stronger than he is. At the end of the novel, Harpo reforms his ways, and he and Sofia reconcile and save their marriage.
Willard Pugh played Harpo in the Steven Spielberg movie.