The Morning Watch: Spider-Man: No Way Home Trailer Gets A Cartoon Mash-Up, Behind The Scenes Of Sweet Girl, And More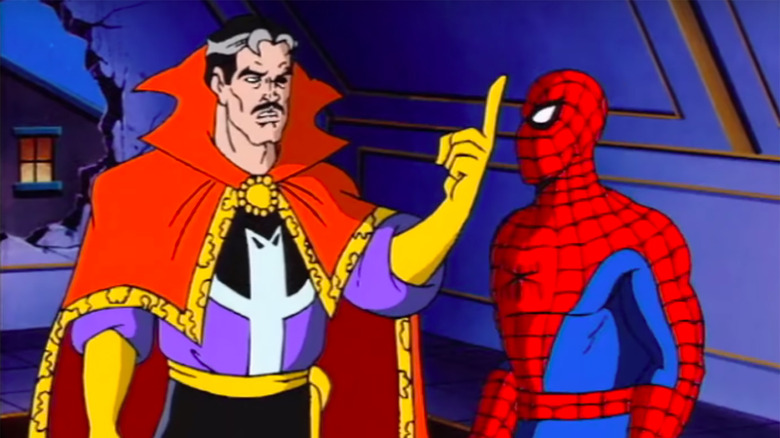 Disney+
(The Morning Watch is a recurring feature that highlights a handful of noteworthy videos from around the web. They could be video essays, fan-made productions, featurettes, short films, hilarious sketches, or just anything that has to do with our favorite movies and TV shows.)
In this edition, watch the "Spider-Man: No Way Home" trailer meticulously recreated with footage from the beloved "Spider-Man" animated series from 1994. Plus, go behind the scenes of Netflix's new revenge thriller "Sweet Girl" with star Jason Momoa. And finally, writer/director Kevin Smith breaks down a scene from "Mallrats" involving an uncomfortable metaphor about relationships.
Spider-Man: No Way Home Trailer Gets Animated
First up, the YouTube channel 100Bombs Studios took the time to comb through episodes of "Spider-Man: The Animated Series" from the mid-90s and use footage from the show to recreate the trailer for "Spider-Man: No Way Home." It's pretty impressive how he found just the right footage for a lot of these scenes, even if the headline of the newspaper right at the beginning of the episode says pretty much the exact opposite of what's happening in the movie. 
Behind the Scenes of Sweet Girl
Next, Netflix has provided a look behind the scenes at their new revenge thriller "Sweet Girl," led by "Aquaman" franchise star Jason Momoa. Not only do you get a sneak peek at the set, but you get a glimpse at the superhero star pulling off some of his own stunts. It would be somewhat ridiculous if a man of Momoa's stature wasn't trying out at least a few of his own stunts, so it's nice to see him stepping up to the challenge.
Mallrats Scene Studies with Kevin Smith
Finally, writer/director Kevin Smith is back with another edition of "Scene Studies," and this time he has another scene from his sophomore filmmaking effort "Mallrats." Though he off-handedly refers to this scene as "The Ski Trip Scene," that's the most insignificant detail of this final sequence. Anyway, he talks about the casting of Joey Lauren Adams in this supporting role after she was originally intended to have the role of Rene, which went to Shannen Doherty, and how it led to her taking the lead in "Chasing Amy."