The Hand Of God: Release Date, Cast, And More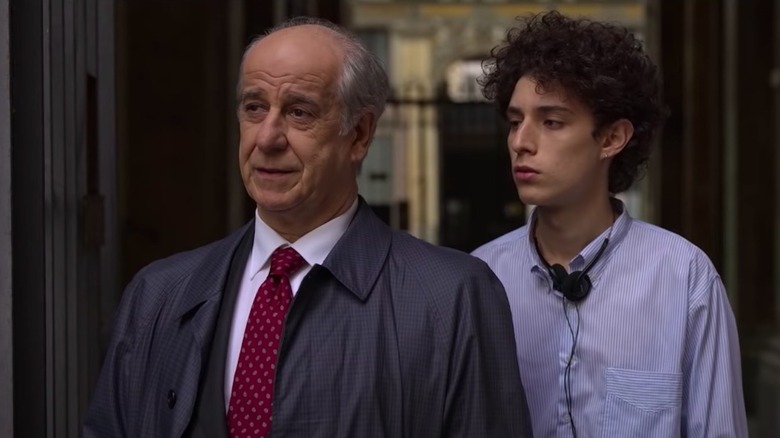 Netflix
(Welcome to ...And More, our no-frills, zero B.S. guide to when and where you can watch upcoming movies and shows, and everything else you could possibly stand to know.)
"Reality is lousy," says the young protagonist of Paolo Sorrentino's new coming-of-age movie, "The Hand of God." This year, it's competing for the Golden Lion, the highest award at the Venice International Film Festival, in Sorrentino's home country of Italy. On Netflix, "The Hand of God" will deliver you from any lousiness — onscreen or in reality — this December. Here's everything we know about the upcoming film.
The Hand of God Release Date and Where You Can Watch It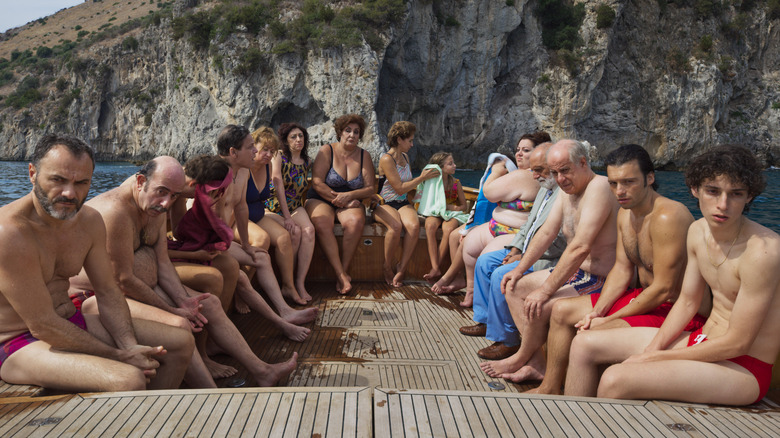 Netflix
"The Hand of God" makes its world premiere at the Venice International Film Festival on September 2, 2021. If you can't make it to Venice (which probably applies to most people), you might be able to catch the movie when it comes to select theaters on December 3, 2021. After that, it will be available to stream on Netflix, starting December 15, 2021. 
What Is The Hand of God?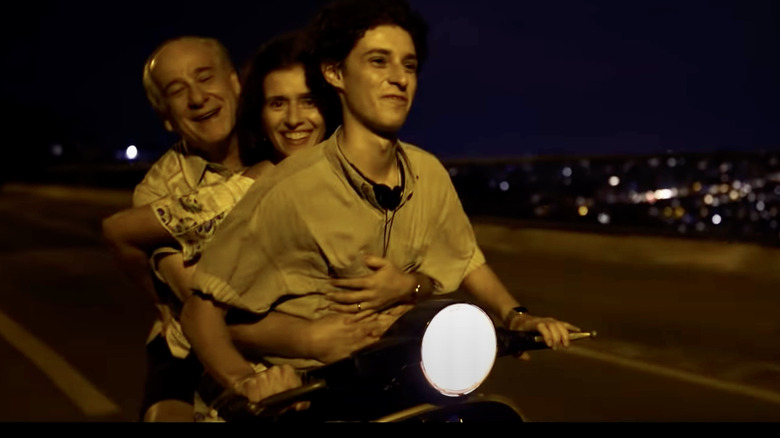 Netflix
"The Hand of God" is an Italian-language film, the latest from Paolo Sorrentino, who won an Oscar for "The Great Beauty" and who directed and co-wrote the Emmy-nominated HBO limited series,"The Young Pope," and its follow-up series, "The New Pope." In this case, the phrase, "The hand of God," is ripped from the world of soccer, not the Bible, though it does naturally appear in scripture and you could be forgiven for thinking it has some religious connotation based on Sorrentino's penchant for previous Pope show titles.
It's a famous phrase that Argentine soccer player Diego Maradona used to describe a goal he made in the 1986 World Cup game. The main character in "The Hand of God" is a young man whose story of "heartbreak and liberation in 1980s Naples, Italy," intersects with Maradona's career. Here's the synopsis:
The Hand of God follows Fabietto Schisa, an awkward Italian teen whose life and vibrant, eccentric family are suddenly upended — first by the electrifying arrival of soccer legend Diego Maradona and then by a shocking accident from which Maradona inadvertently saves Fabietto, setting his future in motion. Sorrentino returns to his hometown to tell his most personal story, a tale of fate and family, sports and cinema, love and loss.
The Hand of God Writer, Director, and More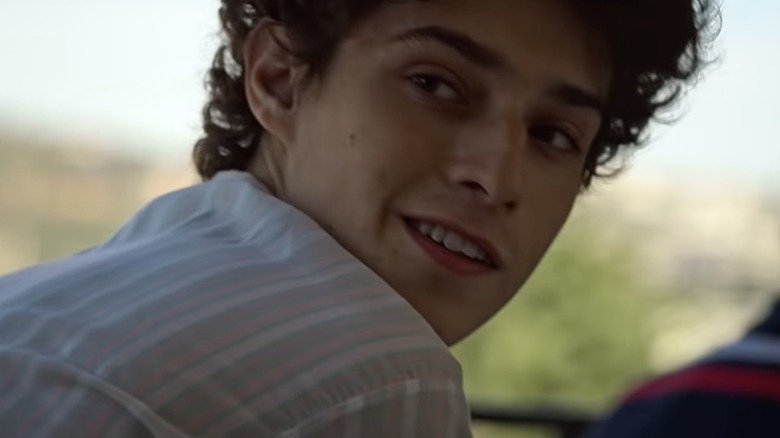 Netflix
For the Naples-born Sorrentino, "The Hand of God" is a very personal project. Accordingly, he is serving as both writer and director for this movie, in contrast to some of his television work where he shared the writing duties with others. The official press release from Netflix also has him down as a producer with Lorenzo Mieli, while IMDb lists Riccardo Neri as an executive producer, Lele Marchitelli as composer, Daria D'Antonio as cinematographer, and Cristiano Travaglioli as editor.
"The Hand of God" is a production of The Apartment, a Fremantle company.
The Hand of God Cast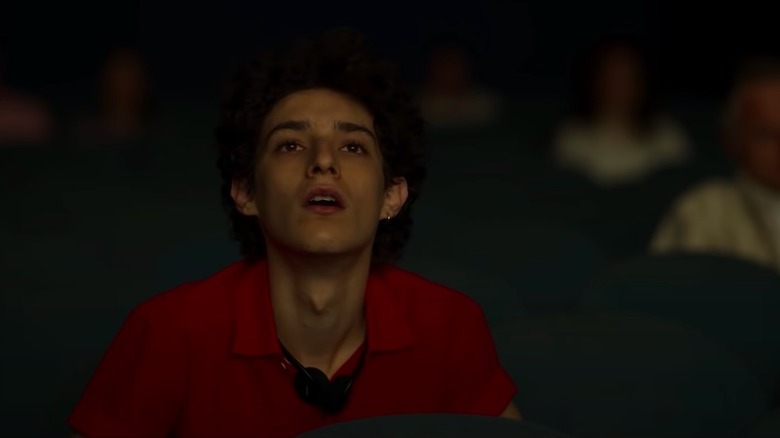 Netflix
Filippo Scotti stars as the young Fabietto in "The Hand of God." He's joined by Toni Servillo, Teresa Saponangelo, Marlon Joubert, Luisa Ranieri, Renato Carpentieri, Massimiliano Gallo, Betti Pedrazzi, Biagio Manna, Ciro Capano, Enzo Decaro, Lino Musella, and Sofya Gershevich.
The Hand of God Trailer
You can see the trailer for "The Hand of God" above, and read more of our coverage here.