Bruised: Release Date, Cast, And More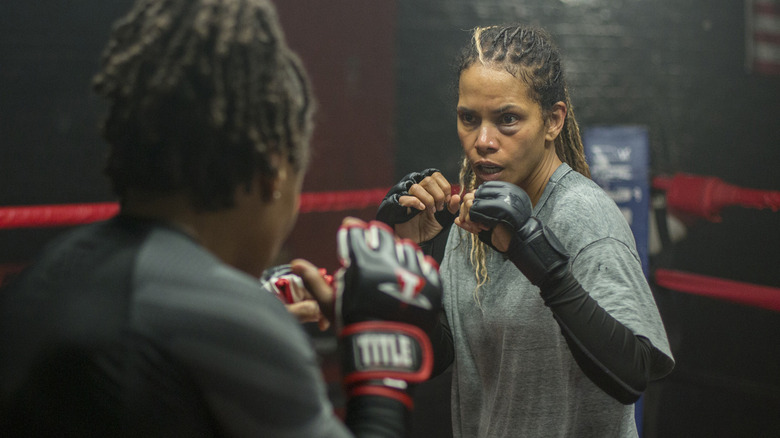 Netflix
(Welcome to ...And More, our no-frills, zero B.S. guide to when and where you can watch upcoming movies and shows, and everything else you could possibly stand to know.)
Halle Berry makes her directorial debut with "Bruised," a drama about "a mixed martial arts fighter who leaves the sport in disgrace." The film played at TIFF last year and will be heading to Netflix this winter, so I've rounded up some details you should know before you check it out. 
Bruised Release Date and Where You Can Watch It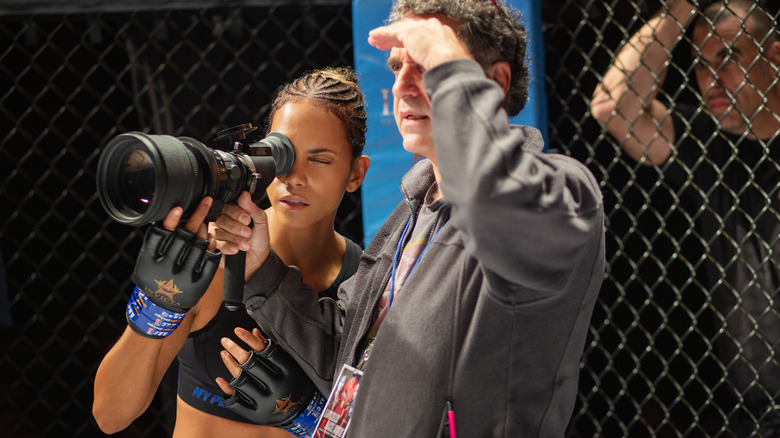 Netflix
"Bruised" is one of the films Netflix is daring to give a limited theatrical run, so you'll be able to catch it in select theaters on November 17, 2021. After that, however, it'll end up on the streaming service on November 24, 2021. Twice the options, twice the "Bruised"!
What is Bruised?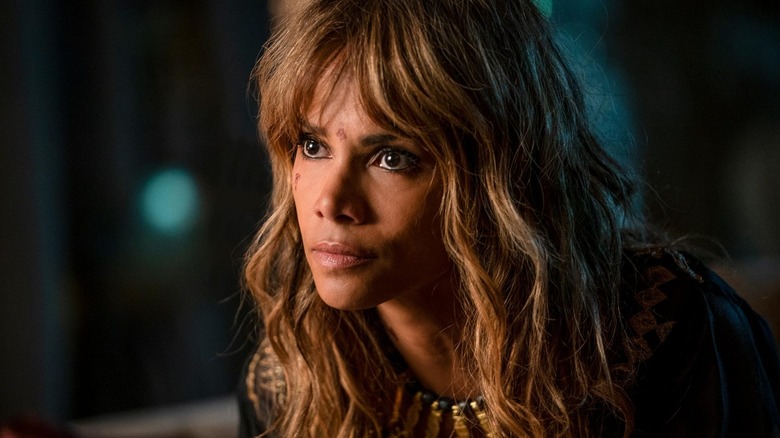 Lionsgate
"Bruised" is the directorial debut of Halle Berry, someone you may know from the major motion picture "Catwoman," and some other movies, too. Berry also stars in the film. Here's the official synopsis: 
Jackie Justice (Halle Berry) is a mixed martial arts fighter who leaves the sport in disgrace. Down on her luck and simmering with rage and regret years after the fight, she's coaxed into a brutal underground fight by her manager and boyfriend Desi (Adan Canto) and grabs the attention of a fight league promoter (Shamier Anderson) who promises Jackie a life back in the octagon. But the road to redemption becomes unexpectedly personal when Manny (Danny Boyd, Jr.) — the son she gave up as an infant — shows up at her doorstep. BRUISED marks the directorial debut of Academy Award winner Halle Berry and also stars Adriane Lenox, Sheila Atim, Valentina Schevchenko, and Stephen McKinley Henderson in a triumphant story of a fighter who reclaims her power, in and out of the ring, when everyone has counted her out.
"They gave me the script and I loved the story, but it was written for a twentysomething Irish Catholic white woman," Berry told EW. 
"I couldn't get it out of my mind, so I thought, is it possible that this could be reimagined for someone like me? Because I think I have a take on it that could actually work — making it about a middle-aged Black woman, someone fighting for a last chance rather than another chance. When you're young we all get chances, they're a dime a dozen. But when you're at a certain stage in life it becomes something more impactful and meaningful, right? So about six months later when [Lively] decided in her own time that it wasn't for her, I went to the producer, Basil Iwanyk, who I'd just done 'John Wick 3' with, and gave him my pitch. And he said, 'Great, we love that idea. Now go find a director.'"
Bruised Writer, Director, and More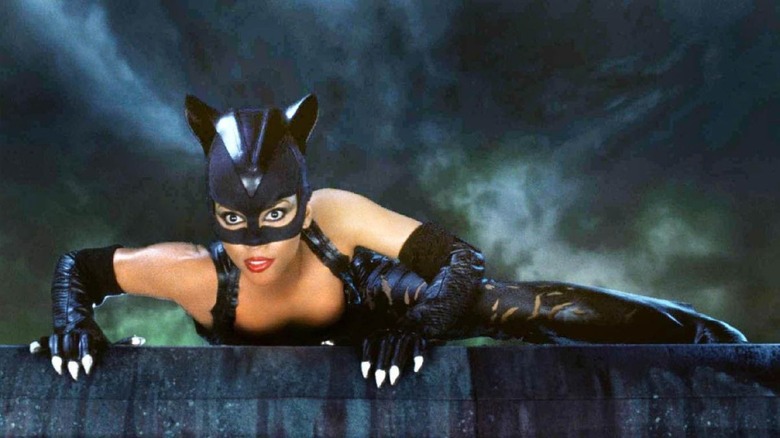 Warner Bros.
The "Bruised" director is none other than star Halle Berry. As mentioned above, this wasn't the initial plan. However, after meeting with several directors, Berry decided she should helm the film herself. "I had to go back and say, 'I've tried really hard, but what's in my head, no one else sees. This is going to sound really crazy because it's crazy for me to even think it, but I think I should direct this,'" said Berry. Michelle Rosenfarb wrote the script, while Basil Iwanyk, Brad Feinstein, Guymon Casady, Linda Gottlieb, and Erica Lee produced. Frank G. DeMarco served as the cinematographer while Terence Blanchard handled the musical score. 
Bruised Cast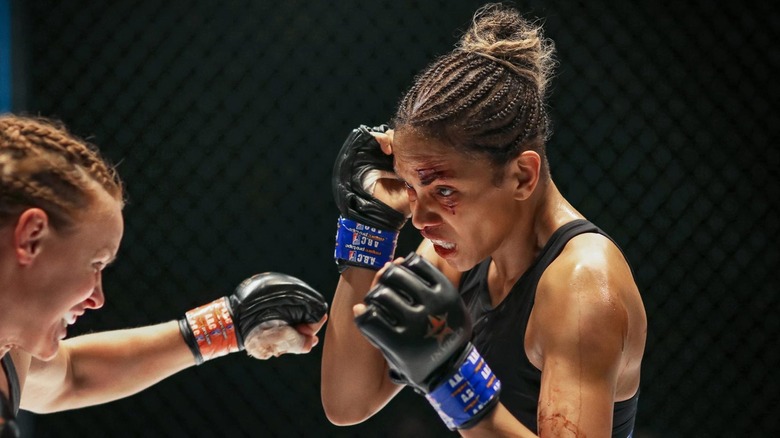 Netflix
The "Bruised" cast includes Halle Berry as Jackie Justice, Shamier Anderson as an encouraging MMA league owner, Adan Canto as Desi, Sheila Atim as Bobbi Buddhakan Berroa, Danny Boyd, Jr. as Manny, Stephen McKinley Henderson as Pops, and Valentina Shevchenko as Lady Killer. Adriane Lenox also stars. Which is your favorite character name? I'm going with Pops.