The Starling: Release Date, Cast, And More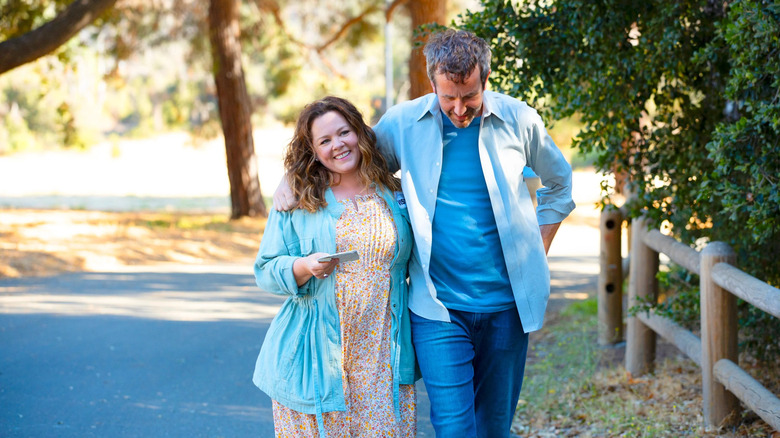 Netflix
(Welcome to ...And More, our no-frills, zero B.S. guide to when and where you can watch upcoming movies and shows, and everything else you could possibly stand to know.)
Love them or hate them, Melissa McCarthy movies tend to leave strong impressions on those who watch them. Although the actress is best known for her comedic sensibilities, the next McCarthy film is titled "The Starling" and seems to be eschewing comedy in favor of heartfelt, tear-jerking drama. Netflix nabbed the rights to the film last year for no less than $20 million, likely recognizing the chance to boost their indie credibility with a big name leading star, a packed cast, and maybe the chance for some year-end awards love. That last part remains to be seen, but keep reading to find out everything you need to know about "The Starling."
The Starling Release Date and Where You Can Watch It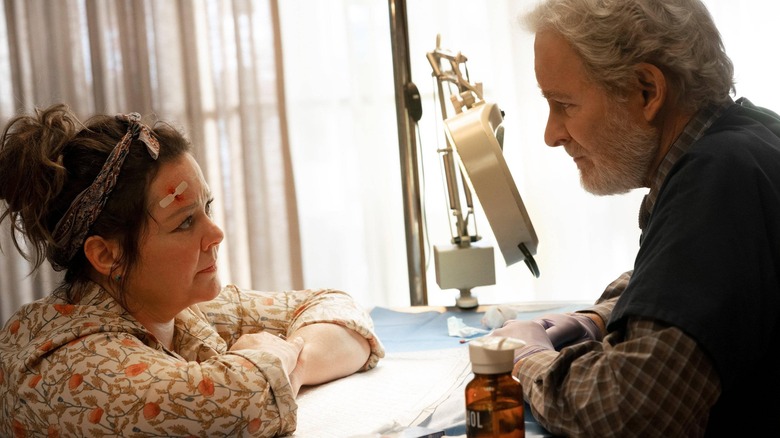 Netflix
"The Starling" is one of the very few Netflix movies that will receive a token theatrical run ahead of its streaming debut, which provides yet another hint towards the streamer's awards ambitions for the film. The film will release in select theaters on September 17 and, for those who don't live in major cities on either coast of the United States and/or don't want to risk a trip to the theaters at a time when the Delta variant is predicted to cause even more troubles, will also be made available worldwide on Netflix on September 24, 2021.
What Is The Starling?
"The Starling" follows Melissa McCarthy as Lilly after enduring the tragic loss of her daughter. This sends shockwaves through both her and her husband Jack (Chris O'Dowd), ultimately leaving Lilly alone to deal with her tragedy as best as she can. And then a couple of birds start attacking her. Obviously! Of course, the story may or may not actually be a little more nuanced than I just made it sound. Check out the official synopsis for the film:
"After Lilly suffers a loss, a battle with a territorial bird (The Starling) over dominion of her garden provides an unlikely avenue for her grief and the courage to heal her relationships and rediscover her capacity for love."
The Starling Director, Writer, and More
"The Starling" is directed by Theodore Melfi, who is previously known for "St. Vincent" and "Hidden Figures," and come from a script written by Matt Harris. Benjamin Wallfisch serves as the composer, having previously done the same for films like "A Cure for Wellness," "Blade Runner 2049" (working alongside the great Hans Zimmer, of course), "It Chapter Two," "The Invisible Man," "Mortal Kombat," and the upcoming "The Flash." The cinematographer is Lawrence Sher ("The Hangover" trilogy, "Godzilla: King of the Monsters," "Joker").
The Starling Cast
We're going to assume you know about Melissa McCarthy by now, but the rest of the cast is just as impressive. In addition to McCarthy and O'Dowd, "The Starling" features Kevin Kline, Timothy Olyphant, Daveed Diggs, Skyler Gisondo, Loretta Devine, Laura Harrier, Rosalind Chao, and Kimberly Quinn.