Cool Stuff: NECA's Gremlins 2 Action Figure Line Expands With The Brain And A Demolition Duo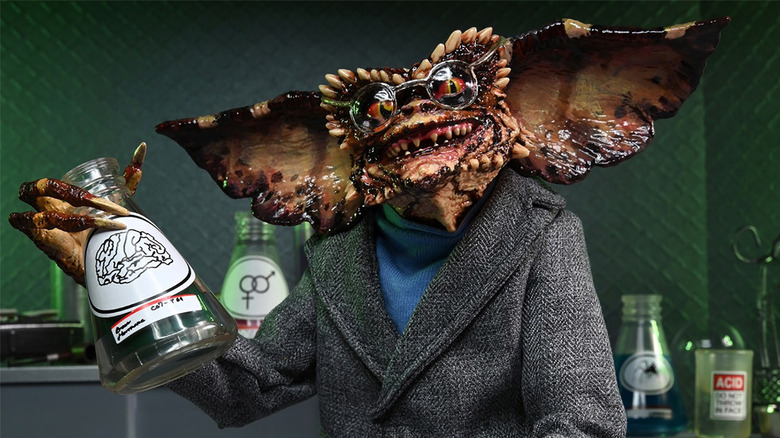 NECA
NECA has already given us an incredible array of action figures inspired by the holiday horror-comedy "Gremlins." But now they've started to dig into the larger and more varied cast of creatures from the cartoonish "Gremlins 2: The New Batch." The toymakers have already given the glamorous Greta an action figure, and now fans will be able to get their hands on The Brain and a pair of Demolition Gremlins with plenty of explosives to spare. Check out the new "Gremlins 2" action figures below and find out how you can get them.
Creature, What is it That You Want?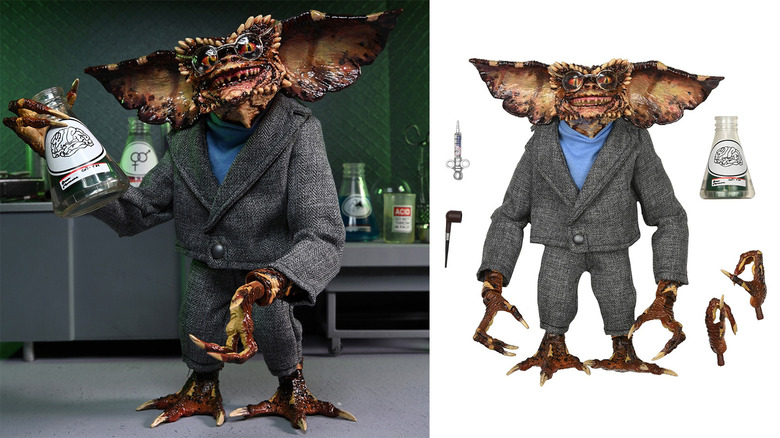 NECA
First up, we have the standout creature from "The New Batch." When one of the Gremlins gets ahold of Dr. Catheter's brain serum, he's suddenly given the gift of gab, turning him into a hyper-intelligent socialite who just wants his kind to be treated with the respect of a civilized society. Complete with a tailored fabric suit (where did that come from, anyway?) and glasses, The Brain also comes with a pipe, syringe, brain serum, and interchangeable hands.
NECA's "Gremlins 2" figure of The Brain is available for pre-order at Entertainment Earth for $34.99 and is expected to ship in March 2022.
The Demolition Duo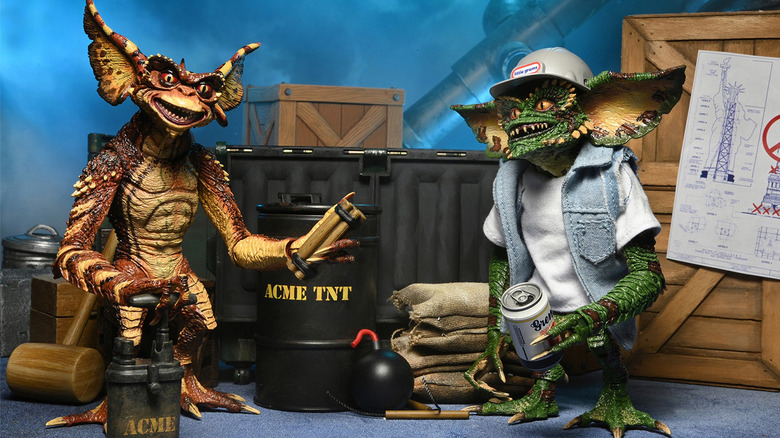 NECA
Next, there's a "Gremlins 2" two-pack featuring some of the more mischievous transformations of the Mogwai. These two Demolition Gremlins are ready to do a little damage with a series of cartoonish accessories. While one comes dressed in a hard hat, fabric t-shirt, and a jean vest, the other comes in his birthday suit. For the two of them, there's a TNT barrel, a bomb, dynamite sticks and a plunger to detonate them, a mallet, a can of beer, a blueprint of the Statue of Liberty, and interchangeable hands.
Since this is a two-pack, this one's a little more pricey at $74.99, but it's still expected to ship in March 2022.