Passing: Release Date, Cast, And More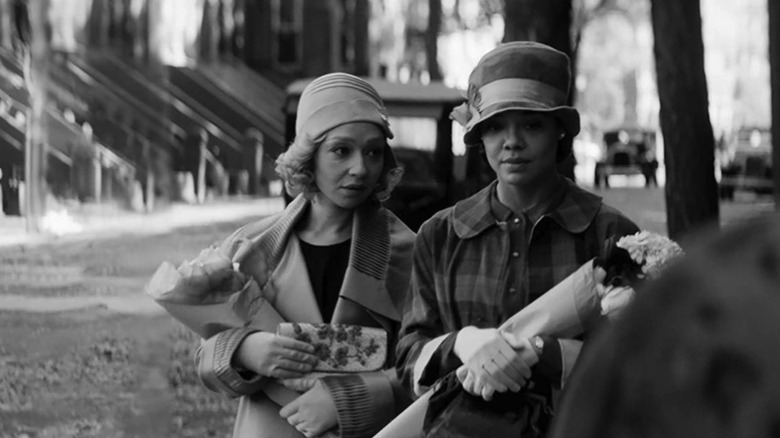 Netflix
(Welcome to ...And More, our no-frills, zero B.S. guide to when and where you can watch upcoming movies and shows, and everything else you could possibly stand to know.)
Rebecca Hall, whose acting credits include films like "The Town," "The Prestige," and "Iron Man 3," recently made her feature directorial debut with "Passing," a new movie that debuted at this year's Sundance Film Festival and will soon be available for the public to see. Here's what we know about the film so far, including when and where you'll be able to watch it.
Passing Release Date and Where You Can Watch It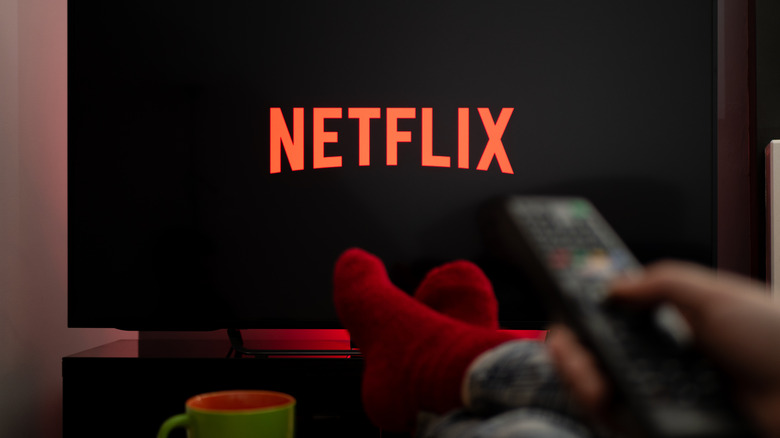 Vantage_DS/Shutterstock
"Passing" had its world premiere on January 30, 2021 at the Sundance Film Festival, where it was acquired by Netflix. The company will give the film a limited theatrical run starting on October 27, 2021, and then the movie will be available on the streaming service starting on November 10, 2021.
What is Passing?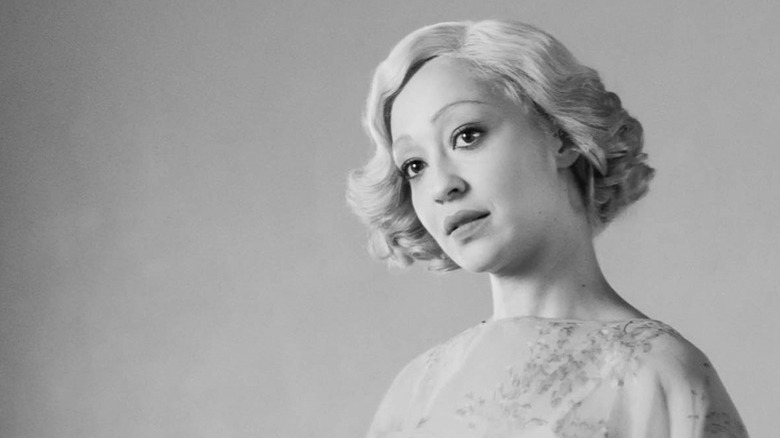 Netflix
Based on the 1929 novel by Nella Larsen, "Passing" is the story of Irene and Clare, two mixed-race childhood friends who reunite in New York City as upper-crust society adults and form a bond that borders on obsession. Irene embraces her Black heritage and has married a Black doctor, while Clare "passes" as white and has married a white man who isn't aware that she's mixed race.
As /Film's Chris Evangelista said in his review:
Dealing with race, gender, identity, and sexuality, Passing is a film about characters unable or unwilling to admit who they are. Clare happily lives the life of a white woman and even laughs off her husband's unflinching racism (he calls her the n-word as a term of endearment in one of the movie's most unbearably tense scenes). And yet she frequently talks about returning to Harlem, where Irene lives, to live among Black people again. Irene, in contrast, says she's happy being who she is. Sure, she can pass if she really wants to, but she says she doesn't want to.
One of the other defining qualities of the film is that it is practically humming with sexual tension between the two lead characters, as their unspoken dynamic grows more complicated as the film heads toward its crescendo.
Passing Director, Cinematographer, and More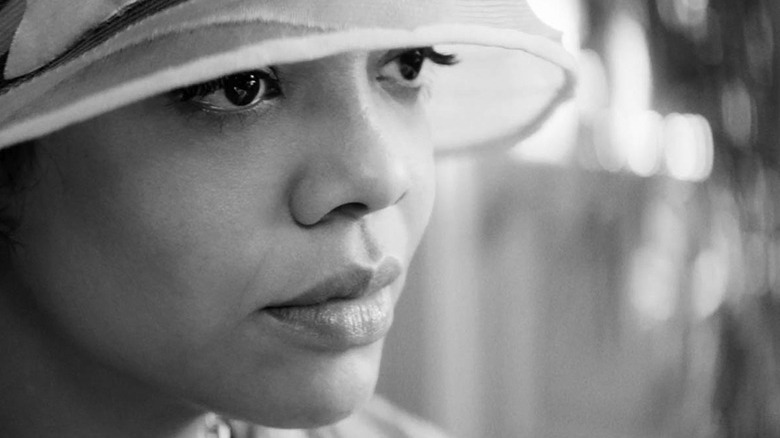 "Passing" is the feature directorial debut of Rebecca Hall, who has so far best been known for her work in front of the camera as an actress. She stays out of the limelight here, expertly controlling the film's tone and pacing and helping to guide its performances. Hall's cinematographer is Eduard Grau, whose previous credits include "Buried," "The Gift," and "The Way Back" and who bathes this movie in beautiful black and white and frames it in a 4:3 aspect ratio, which occasionally helps give the feeling that these characters feel trapped between worlds. Devonté Hynes ("Queen & Slim," "In Treatment") provided the score. Chaz Ebert ("Selah and the Spades") and Angela Robinson ("Professor Marston and the Wonder Women") are among the film's executive producers.
Passing Cast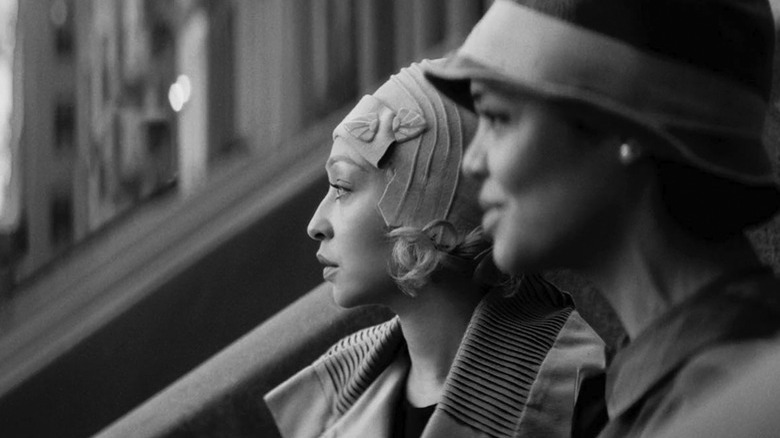 "Passing" stars Ruth Negga ("Preacher," "Loving," "Warcraft") as Clare and Tessa Thompson ("Thor: Ragnarok," "Creed," "Sylvie's Love") as Irene. André Holland ("The Knick," "High Flying Bird"), Alexander Skarsgard ("Big Little Lies," "Godzilla vs. Kong"), and Bill Camp ("The Night Of," "Molly's Game") round out the rest of the primary cast.