'Church Of Living Dangerously' Will Star Christian Bale As A Drug Smuggling Preacher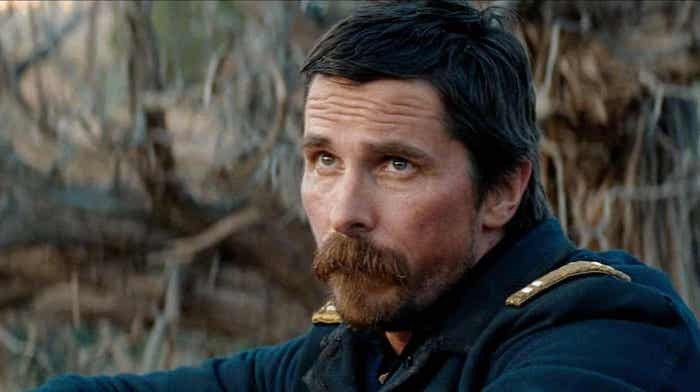 New Regency is adapting the true story of how a megachurch pastor became a drug runner for the Mexican cartel into a movie. Christian Bale is attached.
Preaching About God with a Bengal Tiger Behind the Pulpit
Deadline is reporting that New Regency acquired the film rights to a Vanity Fair article, "The Church of Living Dangerously," by David Kushner. The piece chronicles how John Lee Bishop — a pastor with an 8,000+ congregation who brought a 350-pound tiger onto his stage in a former K-Mart superstore — ultimately became a drug runner.
The Vanity Fair piece profiles Bishop, who gave sermons that evoked shows on the Vegas strip. In addition to the Bengal tiger, Bishop has also had a camel named Curly, a black bear, and a spider monkey whose previous credits include being on Pirates of the Caribbean on stage with him.
Bishop's son, David, sadly became addicted to heroin and meth while Bishop himself was drinking and popping painkillers. The church's board eventually fired the whole family. Bishop went to rehab and sobered up. However, he then decided to take heroin as a way to understand his son's addiction. Not surprisingly, his life got worse from there, and Bishop soon found himself smuggling drugs.
Another Spicy Role For Bale
Bishop is certainly a character, and the project has Bale involved as a star and producer. Charles Randolph, whose previous credits include co-writing The Big Short with Adam McKay, is writing the script. Ellen Goldsmith-Vein and Eric Robinson of The Gotham Group are on board as producers. The New Regency deal also includes life rights to Bishop and his son, David.
Bale has taken on a lot of interesting roles. He's arguably best known for playing Batman/Bruce Wayne in Christopher Nolan's take on the DC superhero. He's also, however, played former Vice President Dick Cheney in Vice and racecar driver Ken Miles in Ford v. Ferrari. He's also entered the MCU and will be playing the villain Gorr the God Butcher in Thor: Love and Thunder.
Bishop isn't a superhero or a former leader of the United States. He is, however, an interesting and eccentric character that I'm sure Bale will bring to the screen with gusto. This project is still in the early stages — Randolph hasn't even written the script yet — so no news yet on when it will go into production or become available for our viewing pleasure.