'The Walking Dead: World Beyond Season 2': Release Date, Cast And More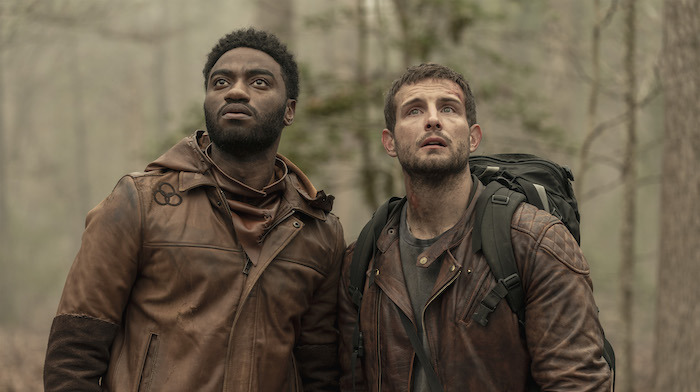 (Welcome to ...And More, our no-frills, zero B.S. guide to when and where you can watch upcoming movies and shows, and everything else you could possibly stand to know.)The Walking Dead is walking in every direction with multiple spinoff shows. This ...And More focuses on the second and final season of the limited series, The Walking Dead: World Beyond, where the dead are still walking and eating people, and the Civic Republic Military (CRM) are also killing people.
The Walking Dead: World Beyond Season 2 Release Date and Where You Can Watch It
The Walking Dead: World Beyond returns October 3, 2021, at 10 P.M. ET / 9 P.M. CT on AMC, with new episodes premiering early on AMC+ all season.
What Is The Walking Dead: World Beyond?
The Walking Dead: World Beyond is a two-season limited series spinoff of AMC's long-running The Walking Dead. It focuses on the Civic Republic Military or CRM, a no-good organization that controls three cities in what used to be the United States of America. Two of those cities are Portland, OR, and Omaha, NB, and the number of people in the CRM is in the hundreds of thousands.
They aren't the most benevolent group; once you're part of it, you'll have a hard time getting out. Just ask Rick Grimes (Andrew Lincoln), a major Walking Dead character who presumably has been held by them for years.
World Beyond focuses on a young group of people who are part of the first generation to grow up during a zombie apocalypse. They also may or may not have ties with the CRM. Here's the official synopsis from AMC:
The Walking Dead: World Beyond expands the universe of The Walking Dead, delving into a new mythology and story that follows the first generation raised in a surviving civilization of the post-apocalyptic world. Two sisters along with two friends leave a place of safety and comfort to brave dangers, known and unknown, living and undead on an important quest.  Pursued by those who wish to protect them and those who wish to harm them, a tale of growing up and transformation unfurls across dangerous terrain, challenging everything they know about the world, themselves and each other.  Some will become heroes. Some will become villains. But all of them will find the truths they seek.
The Walking Dead: World Beyond Director, Crew, and More
The creators of World Beyond are Scott Gimple and showrunner Matt Negrete. The show is based on a series of graphic novels by Robert Kirkman and Charlie Adlard. Dana Farahani, Siavash Farahani, and Elizabeth Padden are regular writers on the show. Magnus Martens directed three episodes and other directors include Michael Cudlitz and Lily Mariye.
The Walking Dead: World Beyond Cast
Some cast members returning for season 2 include Alexa Mansour as Hope Bennett, Aliyah Royale as Iris Bennett, Nicolas Cantu as Elton Ortiz, Hal Cumpston as Silas Plaskett, Nico Tortorella as Felix Carlucci, Annet Mahendru as Huck, and Julia Ormond as Elizabeth Kublek. The second season will also have new series regulars Jelani Alladin as Will Campbell, Natalie Gold as Dr. Lyla Bellshaw, Joe Holt as Leopold Bennett, and Ted Sutherland as Percy.