Pixar's Delightful 'Luca' Dives Onto Home Video In August For The Perfect End To Summer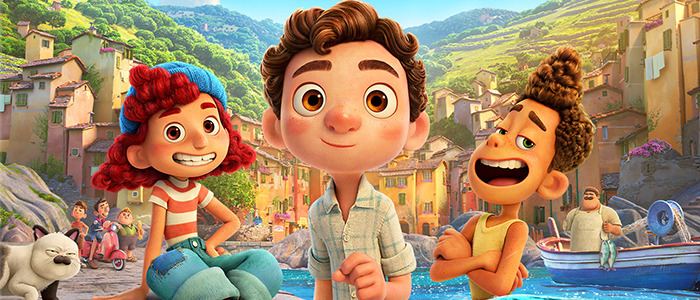 If you don't have a Disney+ subscription for some reason, that means you missed out on the streaming debut of Pixar's latest film Luca. The delightful tale of summer friendship arrived on the streaming service in June, but if you're not signing up for Disney+ anytime soon, you won't have to wait too much longer to grab Luca on home video. Disney and Pixar have set the Luca home video release for August, and there are plenty of special features and deleted scenes to sweeten the deal.
Luca Home Video Release in August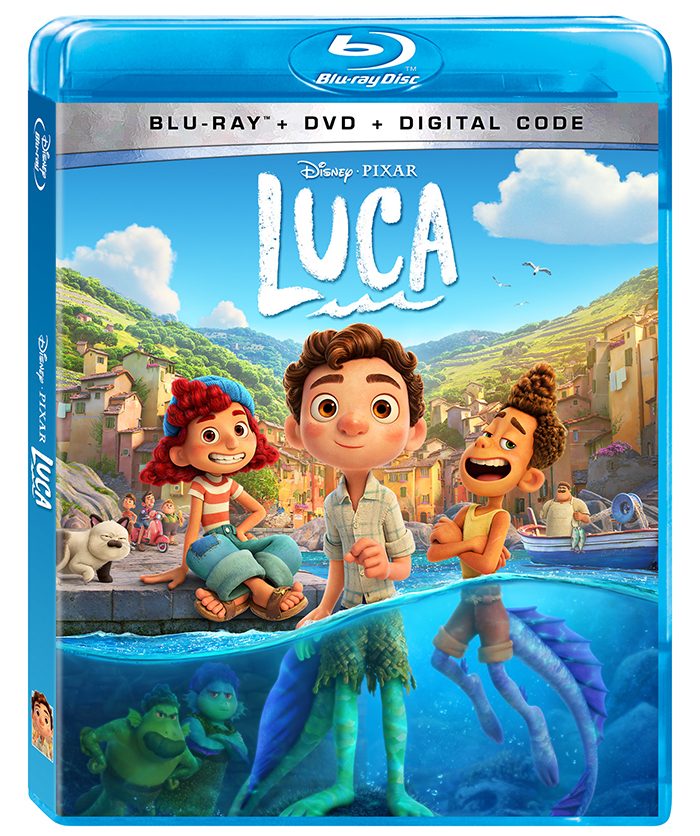 Pixar's Luca is a delightfully charming summer movie with a touching tale of friendship that blossoms between two young sea monsters (Jacob Tremblay and Jack Dylan Grazer) who take human form to experience a daring life on land full of adventure. Driven to win a race in the Italian seaside town of Portorosso in order to afford a Vespa that can take them around the world, the two boys discover plenty about each other and themselves, especially when the humans catch on to their aquatic secret. You can bring that story home on 4K Ultra HD, Blu-ray, and DVD on August 3, 2021.
In our review, Hoai-Tran Bui wrote, "There's a constant expectation in Pixar films that their worth is based on how much they make you cry, but with those bigger, explosive emotional climaxes come a greater visibility of the strings that are pulling at your heart. But Luca eases you into the familiar, dependable coming-of-age story that unfolds a little too sadly like those real-like friendships — sometimes the little hurts and betrayals leave deeper scars." Don't sleep on this one, folks.
Along with the movie, you'll get a cavalcade of special features that go behind the scenes of the animated production. Plus, there are six deleted scenes, including what appears to be a different version or an extended cut of Giulia treating Luca and Alberto to gelato. It would be amazing to feel the joy of discovering gelato all over again, so I can't wait to see more of that sequence.
Check out all the special features below.
Pixar's Luca Special Features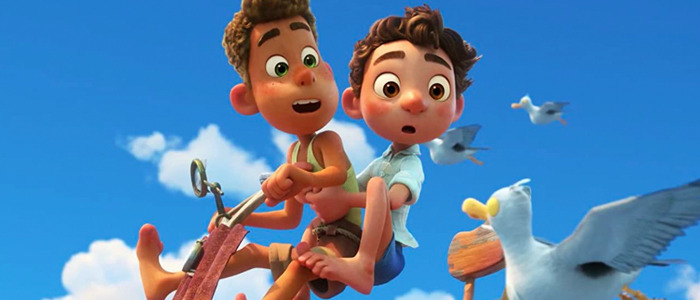 Our Italian Inspiration – Experience the joy of discovery as Pixar artists travel to Cinque Terre, Italy, to absorb the beauty and culture of the coastal region which inspired the characters and the quintessential Italian backdrop of "Luca."
Secretly A Sea Monster – Explore the artistry and technical innovation of Luca's transformation from sea monster to human, and how the theme of transformation is central to the emotional journey of the main characters.
Best Friends – Best friends can challenge us, inspire us, annoy us, and encourage us. The cast and crew of "Luca" share their own stories about how besties influenced their lives, and how those experiences informed the creation of screen pals Luca, Alberto and Giulia.
Deleted Scenes
Introduction – Director Enrico Casarosa introduces scenes not included in the final version of "Luca."
Starfish Hunt (Alternate Opening) – Luca explores the shore and the sea, gathering mussels and starfish, in this serene alternate opening to the film.
Isola Del Mare (Alternate Opening) – Luca welcomes viewers to the quiet island he calls home.
Festa Del Mare – The boys go to a festival filled with fun ... and danger.
Here Comes Giulia – Giulia explores Isola Del Mare, where she meets Luca and Alberto, and asks so many questions.
Gelato Trouble – Giulia offers to treat Luca and Alberto to something called "gelato."
Sea Monster Cannery – Luca dreams about a magical place filled with Vespas and gelato, but things aren't quite what they seem.