Superhero Bits: 'The Suicide Squad' Star Has A Polka-Dot Cat, 'Black Panther: War For Wakanda' Trailer & More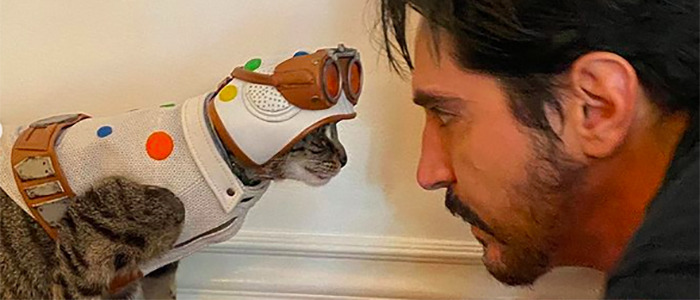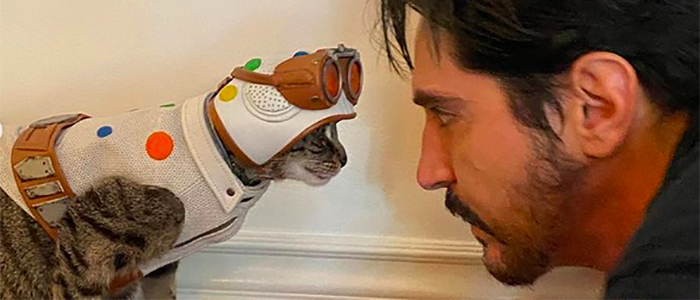 (Superhero Bits is a collection of stories, updates, and videos about anything and everything inspired by the comics of Marvel, DC, and more. For comic book movies, TV shows, merchandise, events, and whatever catches our eye, this is the place to find anything that falls through the cracks.)
In this edition, of Superhero Bits:
Check out the promos for the next episodes of DC's Legends of Tomorrow and Batwoman
Get a first look at Black Panther's arrival in Marvel's Avengers video game
Find out why Djimon Hounsou didn't get the role of Drax in Guardians of the Galaxy
Dove Cameron explains why The Powerpuff Girls pilot is being reshot
See which iconic comic book characters are coming to the video game Brawlhalla
All that and more!
DC's Legends of Tomorrow Season 6 - "Back to the Finale Part II"
Here's the promo and official synopsis for the seventh episode of season 6 of DC's Legends of Tomorrow:
With Ava (Jes Macallan) a wreck, Behrad (Shayan Sobhian) the Legends make a last-ditch effort to keep Sara (Caity Lotz) from being abducted in the first place, even knowing that it will alter the timeline. Sara grapples with what she has just discovered about herself but is also shocked when Rory (Dominic Purcell) finds her on the mystery planet. With no time to spare, Sara, Mick and Gary (Adam Tsekham) devise a plan to help defeat Bishop (guest star Raffi Barsoumian). Meanwhile, Spooner (Lisseth Chavez) envisions what her life would be like if she hadn't joined the Legends.
Glen Winter directed the episode, written by Morgan Faust & Mark Bruner.
Djimon Hounsou Auditioned for Drax the Destroyer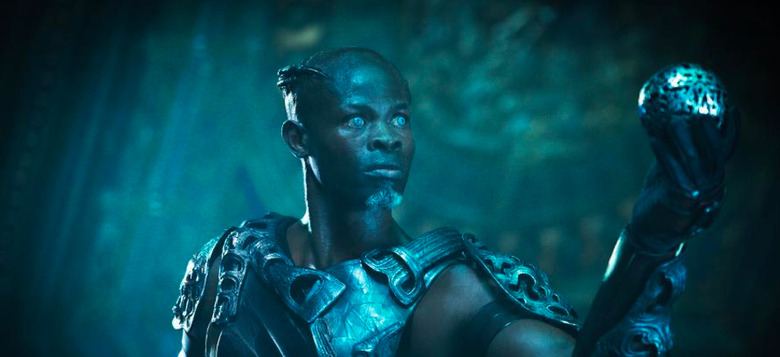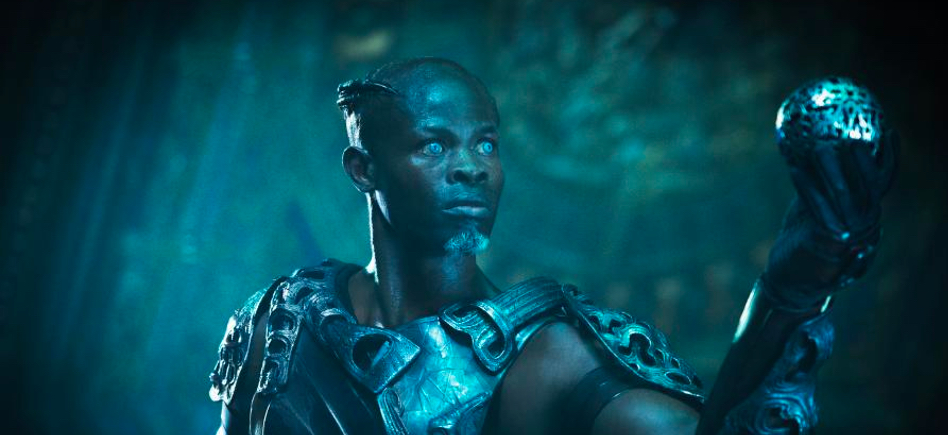 In a thread on Twitter, director James Gunn revealed that Djimon Hounsou auditioned for the role of Drax the Destroyer, and there was one unfortunate reason that he didn't get the role. Since Chris Pratt is a fairly tall guy, James Gunn wanted someone considerably bigger for the role of Drax. That's why Dave Bautista ended up being the right choice for the role.
Thankfully, Djimon Hounsou still ended up with the role of Korath in Guardians of the Galaxy, even if it didn't end up being as big or pivotal as the role of Drax. It's probably for the best though, because Lee Pace, who played the villain Ronan, was also a hulking presence on the set, standing at nearly six and a half feet tall. So if Drax wasn't quite so big, him taking on Ronan would have been quite comical.
Batwoman Season 2 - "Kane, Kate"
Here's the promo and synopsis for the 17th episode of the second season of Batwoman:
Batwoman (Javicia Leslie) struggles as Black Mask (guest star Peter Outerbridge) continues to raise the stakes with Circe (guest star Wallis Day) as his henchwoman. Alice (Rachel Skarsten) and Safiyah (guest star Shivaani Ghai) cross paths once again.
Carl Seaton directed the episode written by Chad Fiveash and James Stoteraux.
Why the Powerpuff Girls Pilot is Being Re-Shot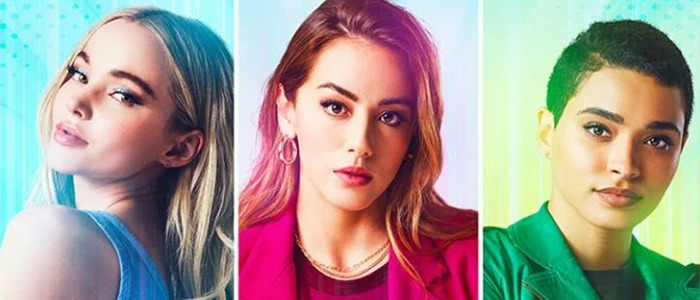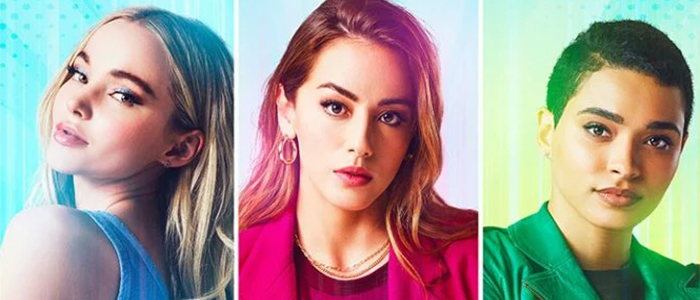 The Powerpuff Girls live-action pilot is being remade after The CW was dissatisfied with the initial offering. Speaking to Entertainment Tonight, series star Dove Cameron (who is playing Bubbles) opened up about why the pilot needed to be reshot. Apparently it has nothing to do with part of the script leaking online, which had some fans rolling their eyes. Instead, Cameron explained:
"It's a really big piece of IP, and it's tonally very specific. Like getting it right, making everybody happy, and also making sure that it translates. It's so specific. To modernize it and to make it fit like, a bunch of different things that don't normally go together, it's just kind of like a puzzle piece. So we're removing some elements and we're replacing others. I think the script is going to get another whack, and it's just going to be a slightly different approach but everything else is going to stay the same."
We'll see if reshooting the pilot ends up fixing the original issues that The CW had with the show.
Black Panther: War for Wakanda Trailer
Marvel's Avengers is getting another expansion for the ongoing video game, this time adding Black Panther to the mix. In the DLC update Black Panther: War for Wakanda, the African superhero will have to defend his home nation from Ulysses Klaw, who is trying to collect vibranium for his own nefarious desires.Black Panther: War for Wakanda will be available to add to Marvel's Avengers starting in August 2021. Marvel's Avengers is currently available for PlayStation 4, PlayStation 5, Xbox One, Xbox Series X|S, PC, and Stadia.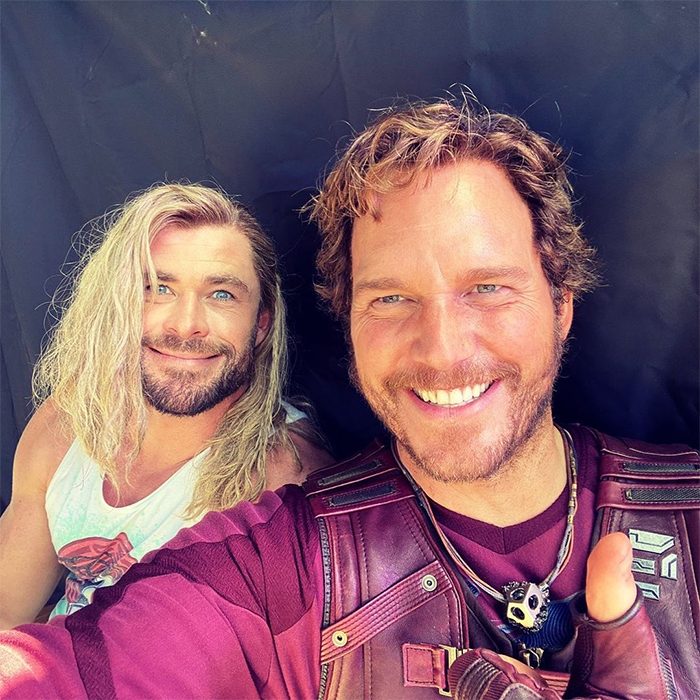 First Look at Star-Lord in Thor: Love & Thunder
Chris Hemsworth posted this birthday wish on Instagram for Chris Evans on Instagram, keeping up an ongoing gag where he keeps confusing the Guardians of the Galaxy leader Chris Pratt with the Captain America franchise star.
This photo also counts as our first look at Chris Pratt's slightly updated new look as Star-Lord in Thor: Love & Thunder. If you look closely, you can see some new jewelry around his neck. Could that be something important for the movie?
Teenage Mutant Ninja Turtles Join Brawhalla Video Game
Brawhalla is a 2D fighting game with gameplay similar to that of Super Smash Bros. but in a more retro arcade style. The game will be getting a dose of T-U-R-T-L-E power with Leonardo, Donatello, Michelangelo and Raphael joining the roster of fighters on June 16.
Along with being available as playable characters, the Teenage Mutant Ninja Turtles update will also kick off an in-game event that includes a new game mode called Crew Battles. There will also be additional updates to gameplay, avatars, and more tied to the heroes in a half-shell. Even after the in-game event ends, all the characters and new items will still be available for purchase as DLC.
New RealD 3D Black Widow Poster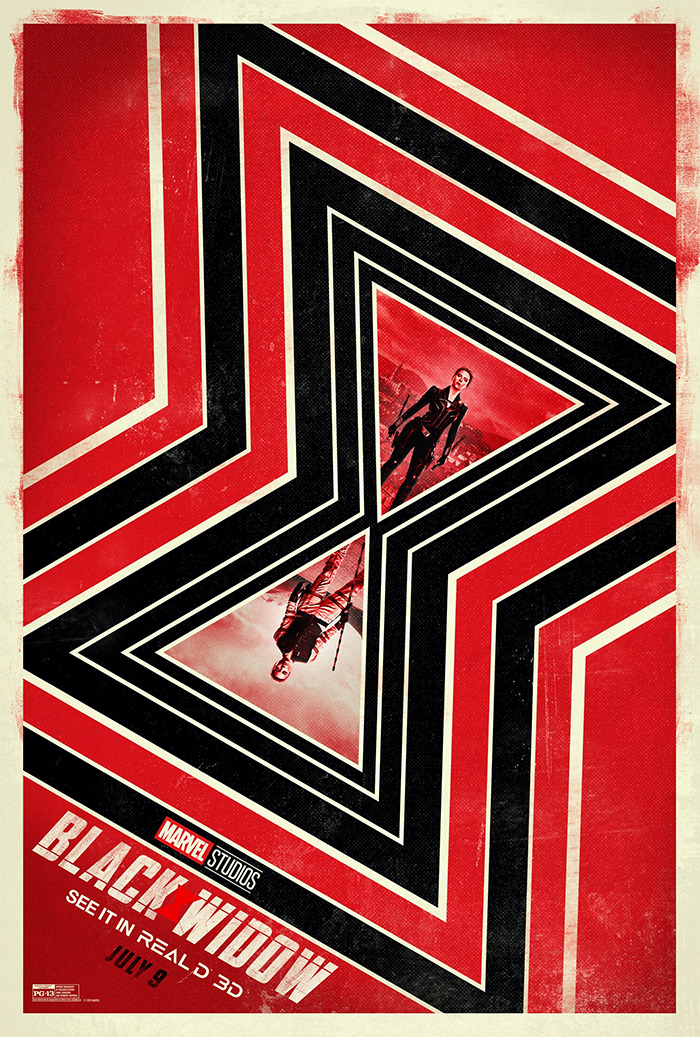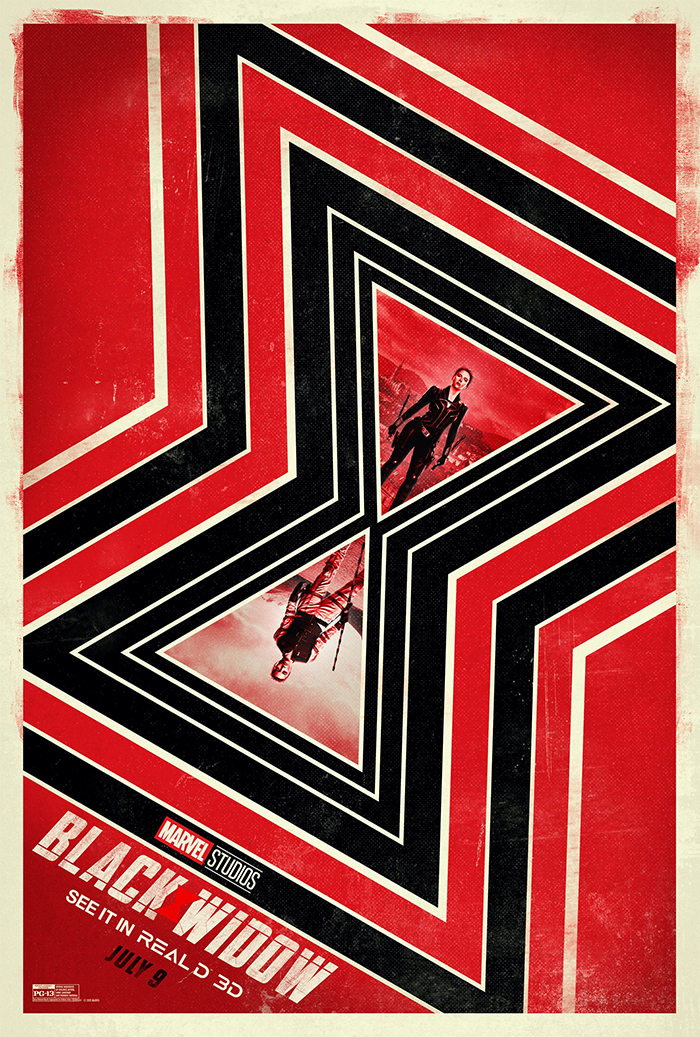 Here's a new poster for Marvel's Black Widow created to promote the RealD 3D screenings of the movie.
In Marvel Studios' action-packed spy thriller "Black Widow," Natasha Romanoff aka Black Widow confronts the darker parts of her ledger when a dangerous conspiracy with ties to her past arises. Pursued by a force that will stop at nothing to bring her down, Natasha must deal with her history as a spy and the broken relationships left in her wake long before she became an Avenger.
After being delayed from release last year early on during the coronavirus pandemic, Marvel's Black Widow is finally slated to hit theaters, and debut on Disney+ Premier Access, on July 9, 2021.
Loki TV Spot with a Familiar Quote
Here's a quick new TV spot for Marvel's series Loki, and if you stick around to the very end, you'll see a quote from a familiar /Film writer who called the show "Marvel's best series yet" in our review of the first two episodes.
After stealing the Tesseract (again), Marvel's new series Loki finds the God of Mischief called before the Time Variance Authority, a bureaucratic organization that exists outside of time and space, forced to answer for his crimes against the timeline and given a choice: face deletion from reality or assist in catching an even greater threat.
The first episode of Loki is available now on Disney+, and the second episode premieres on Wednesday, June 16.
David Dastmalchian Has a Polka Dot Cat
Finally, in a post on Instagram, The Suicide Squad co-star David Dastmalchian (who also stars in the Ant-Man franchise) revealed that he has a feline companion who has been cosplaying as his character Polka-Dot Man.
The Polka-Dot Cat is named Bubblegum (which is short for Abner Bubblegum Polka Dot Cat), and that outfit he's wearing was created by The Suicide Squad costume designer Judianna Makovsky. Apparently the little guy, who was rescued on the set in Panama, helped Dastmalchian and his family get through the pandemic
Now how can we get a Polka-Dot Cat costume for our own feline friends?
Read the previous edition of Superhero Bits right here.