Keegan-Michael Key Is Exactly The Kind Of 'Saturday Night Live' Host You Love To See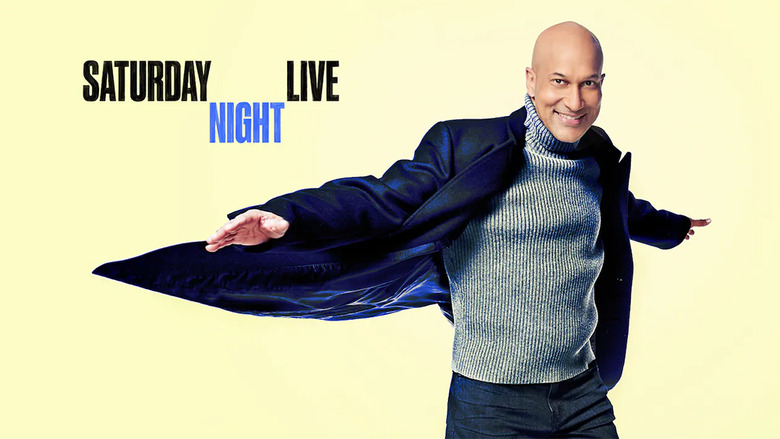 Keegan-Michael Key has decades of experience in improv and sketch comedy, so it should come as no surprise that he excelled stupendously when hosting Saturday Night Live for the first time. This is exactly the kind of host you want to see take the stage, and the result was an episode that was full of mostly fantastic sketches. Even the fact that the sketches ran a little longer than usual didn't hurt the show.
So let's get down to the best and worst sketches from the Keegan-Michael Key hosted Saturday Night Live.
The Best
The Muppet Show – It's such a simple premise, but this twist on one of the staples of The Muppet Show was a riot. Though there are a couple technical hiccups here and there due to the lack of legit Muppet puppeteers (and their usual voices), it doesn't hurt the overall sketch from landing comedically. You couldn't ask for a better sketch that utilizes Keegan-Michael Key and Kenan Thompson's penchant for yelling in hilarious ways. In fact, if Key was part of the SNL cast, I bet these characters would join the roster of recurring sketches on the show.
The Last Dance – Even though this isn't exactly the most timely sketch, this feels like something that would have come from Key & Peele if the show was able to be as timely as Saturday Night Live. Aside from perfectly replicating the look of the archive footage from the Chicago Bulls documentary The Last Dance, Heidi Gardner is great as the security guard who once got the best of Michael Jordan in a friendly coin-tossing match behind the scenes of the United Center. I don't know about you, but I especially appreciated the make-up crew giving Gardner hideously hairy legs once he lost his pants to Jordan.
Prom Show – Having a red carpet show at various events that don't require them is an SNL staple, but it can be a bit of a comedic crutch, almost like an improv game. Though the template is familiar, this depiction of high school students at prom was right on the money, from limo ride and Red Robin dinner down to the sexually active band dorks.
The Average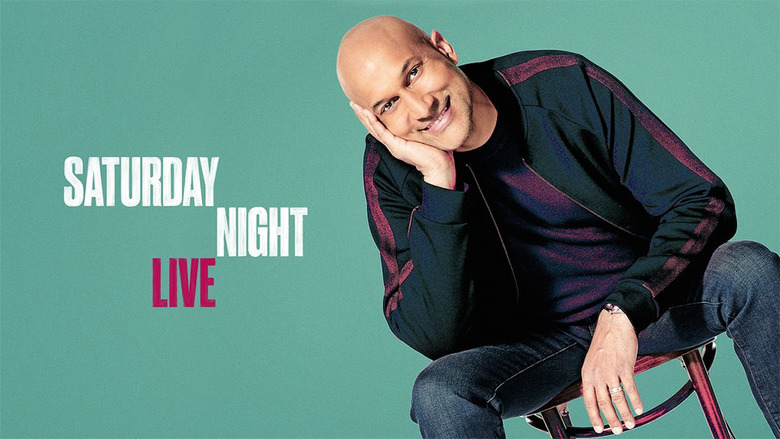 No More Masks – With all the improv experience in his past, this sketch made me wish Keegan-Michael Key appeared in the cold open. Using the framework of skits written in 24 hours by health professionals who minored in theater, we get a series of perplexing sketches about when and where you can wear masks, which also isn't any more confusing than the actual mask policies put in place by the CDC. Parodying bad sketch comedy is rather easy, but the left turns taken in each one made for some solid laughs.
High School Graduation – It's no secret that Saturday Night Live sketches have common formulas, but it's how those formuals are executed that can make for some decent laughs. In this case, it's again the shouting of Kenan Thompson and Keegan-Michael Key, joined by Ego Nwodim, Punkie Johnson, and Chris Redd, as Black families cheering on their graduating family members, despite pleas from the principal for everyone to hold their applause. Again, it's kind of an easy premise, though it does include that amusing curveball of giving us a white graduate named Latisha. But the addition of a shouting redneck family that accuses the principal of touching kids offered a nice oddball addition to shake up the simplicity of it all.
Gemma and DJ Balls – It's not often that the recurring character of Gemma (she's British) ends up being one of the best sketches of the night. But what I appreciate about this iteration of the sketch is the different approach to utilizing her unique musical skills. Usually Gemma is accompanying an old friend of Kenan Thompson's character, making for an awkward introduction to his wife. Though the character played by Keegan-Michael Key still ends up knowing Kenan's character, the set-up is different enough to make it feel fairly refreshing. It also makes Gemma's musical interludes feel less contrived. But even with the additional boner jokes, this one still just felt okay.
The Worst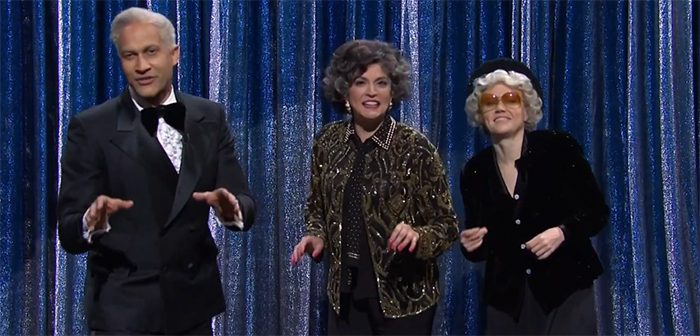 George Gershwin Celebration – This sketch isn't online, likely due to the music rights for the song that runs the entire way through the sketch. But that's okay, because you're not missing anything. This is another sketch that relies on a familiar SNL formula where a producer yells at the on-stage antics of a show that's going off the rails. In this case, it's a tribute to George Gershwin, and a trio of old performers just aren't up to snuff. It's messy, not funny, and there are two cut for time sketches that would have been infinitely better.
Weekend Update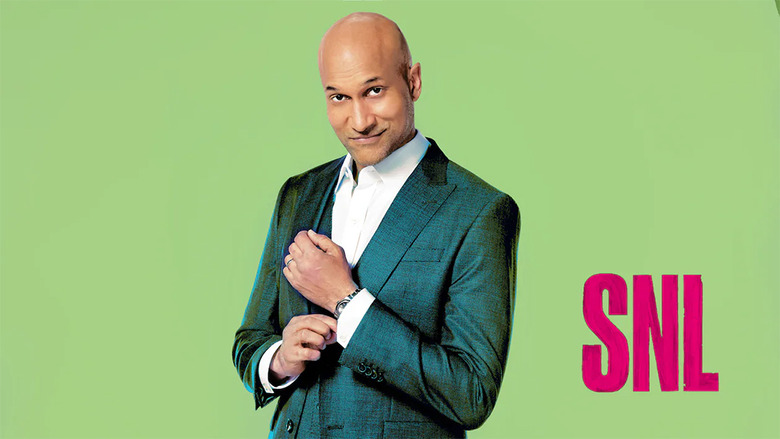 Weekend Update felt like it was rather upbeat and sharp this week. From Colin Jost's Chicago accent talking about cats combating rats to Michael Che's groan-worthy but hilarious joke about why people like to feed birds and squirrels. It's dark, depressing, and it absolutely cracked me up. The rest of the stories are solid, and there aren't any jokes that feel like they bombed, which is a rarity this season.
Liz Cheney on the Republican Party – Add another impressive political personality to Kate McKinnon's endless roster of great impressions. If Kate McKinnon, Melissa Villaseñor, and Chloe Fineman went on a comedy tour, I'm confident that they would be able to impersonate almost anyone in pop culture. In this case, the writing for this bit about Liz Cheney being ousted from Republican leadership takes all the right jabs at the GOP and doesn't let Cheney come off like a hero either. So, well done!
Andrew Dismukes on Great-Grandmas – This bit felt like it kinda bombed at the Weekend Update desk. I don't know if it's because Andrew Dismukes hasn't quite proven that he deserves to be at SNL or if the audience just wasn't sure why this bit was in the show at all. Usually when a cast member brings the equivalent of a stand-up bit to the Weekend Update desk, it's made to be relevant to something making headlines. But this certainly wasn't that.
This felt like it was a personal but meandering tribute to Dismukes' great-grandma. That's sweet, and I mostly enjoyed it, but I think it struggled to fit with SNL's signature style. In fact, this reminded me of an appearance former cast member Brooks Wheelan made at the desk, which led me to predict that he wouldn't be returning the following season. I'll stop short of that prediction here since Dismukes seems to have a little more prominence and frequency in regular sketches, and I think he's better at sketch comedy in general, but this still feels like a bit of a setback for the comedian.
Bob Baffert on Medina Spirit's Failed Drug Test – Whenever Kate McKinnon gets a new character at the Weekend Update desk, Beck Bennett can often be found right behind her. In this case, he's playing the owner of Kentucky Derby winner Medina Spirit, who comes off like a cartoon tycoon villain in the best way possible. It's just the right amount of creepy and out of touch.
The Host
It should come as no surprise that Keegan-Michael Key was a stellar host. Thanks to his long history with Second City and years of comedy experience, including his own sketch comedy series Key & Peele, he's just a natural performer. In a parallel universe, Key would have been part of the SNL cast, but in a lot of ways, he's evolved beyond the traditions of the late night sketch series. Perhaps that's why despite making for a great host, the overall episode feels like it has less bite and wit than Key's usual comedic fare. That's not to say this was a disappointing episode, because it was very enjoyable. But at the same time, it felt like it didn't use Key to his full potential. Even his opening monologue feels like a cover of Steve Martin's classic opener back in 1991.
The MVP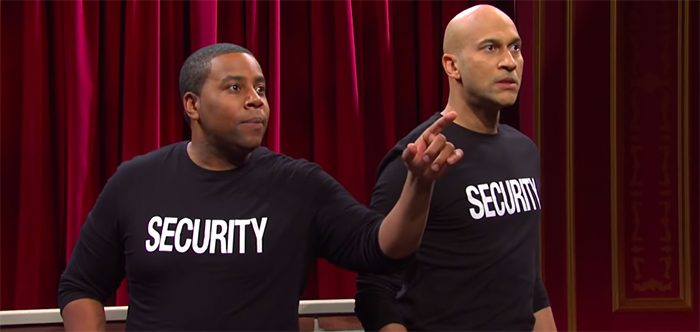 Kenan Thompson – Though Kate McKinnon came close, this one goes to Kenan. His role in The Muppet Show sketch was one of the best bits of the night, and his appearance as a young Charles Barkley was a fun surprise in The Last Dance sketch. Plus, Thompson's work in the graduation ceremony sketch was familiar, but it didn't make it any less enjoyable. It makes me wish we got an opportunity to see Key and Kenan do more comedy with each other.
The Final Word
This was an interesting episode because it shows both the strengths and weaknesses of the traditions of Saturday Night Live. While it allows experienced comedy performers to deliver some solid comedy, when certain comedic talents reach the level of fame that allows them to host SNL, sometimes it means they've evolved from the confines and framework of comedy that the series has turned into a late night benchmark. In this case, Key was just happy to be invited to the party, and it mostly worked, but it would be nice if SNL would stray from their traditions and be a little more bold when they have a host with the comedic talent to back it up.