Daily Podcast: Worst Best Picture Winner, Captain America 4, Another Round Remake, Scorsese/Schrader Reunion, And More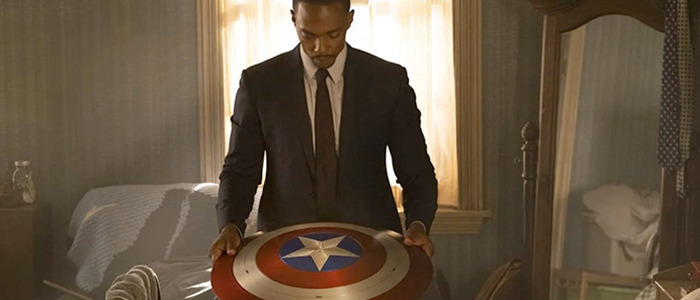 On the April 27, 2021 episode of /Film Daily, /Film senior writer Ben Pearson is joined by managing editor Jacob Hall and writer Chris Evangelista to talk about the latest film and TV news, including Captain America 4, a remake of Another Round, The Continental, and a new project from Martin Scorsese and Paul Schrader. Then they answer a couple of listener questions in the mailbag.
In The News:
Ben:
'Captain America 4' in Development with 'The Falcon and the Winter Soldier' Head Writer Malcolm Spellman Co-Writing the Script
In the Mailbag:
What movie was the
worst choice for Best Picture
? For me I'm torn between The Green Book (what were they thinking), The Artist (really, it's a gimmick) and Slumdog Millionaire. I don't hold much love for Gladiator either. What are your choices? – Belinda, Chicago
Hello Slash film team! For horror lovers, specifically Chris, but I'd love to hear from all of you:
What was the first horror film that truly terrified you and made you fall in love with the genre?
Similar question for HT and all:
What was the first animated film you loved that helped cement your love for the genre?
Love the show, big fan of everyone, Chris, HT, Ben, Brad, Chris, and you Jacob. Also I like the Gargantuan book of insults, offense, and offrentry. – Pablo from Fort Wayne, Indiana
All the other stuff you need to know:
You can find more about all the stories we mentioned on today's show at slashfilm.com, and linked inside the show notes.
/Film Daily is published every weekday, bringing you the most exciting news from the world of movies and television as well as deeper dives into the great features from slashfilm.com. 
You can subscribe to /Film Daily on
Apple Podcasts
,
Google Podcasts
,
Overcast
,
Spotify
and all the popular podcast apps (
RSS
). 
Send your feedback, questions, comments and concerns to us at
peter@slashfilm.com
. Please leave your name and general geographic location in case we mention the e-mail on the air.
Please rate and review the podcast on Apple Podcasts, tell your friends and spread the word! 
Thanks to Sam Hume for our logo.