'The Falcon And The Winter Soldier' Final Poster Gives Us The New Captain America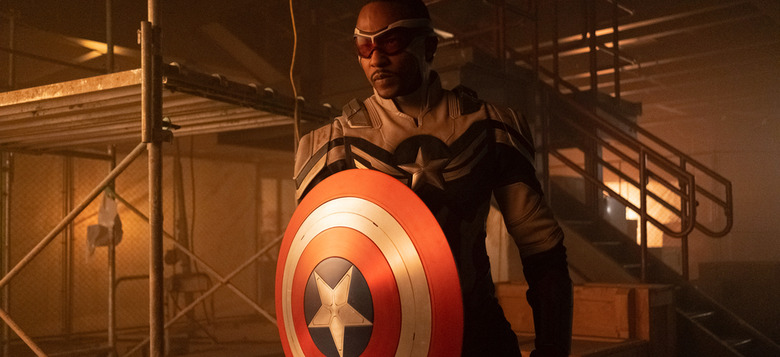 Time for one more (and final?) The Falcon and the Winter Soldier poster, giving fans what they probably wanted from the get-go: Sam Wilson as the new Captain America. As played by Anthony Mackie, Sam, the artist formally known as Falcon, finally becomes Captain America in the show's season finale, and Marvel and Disney have marked the occasion with an official poster of Sam in costume.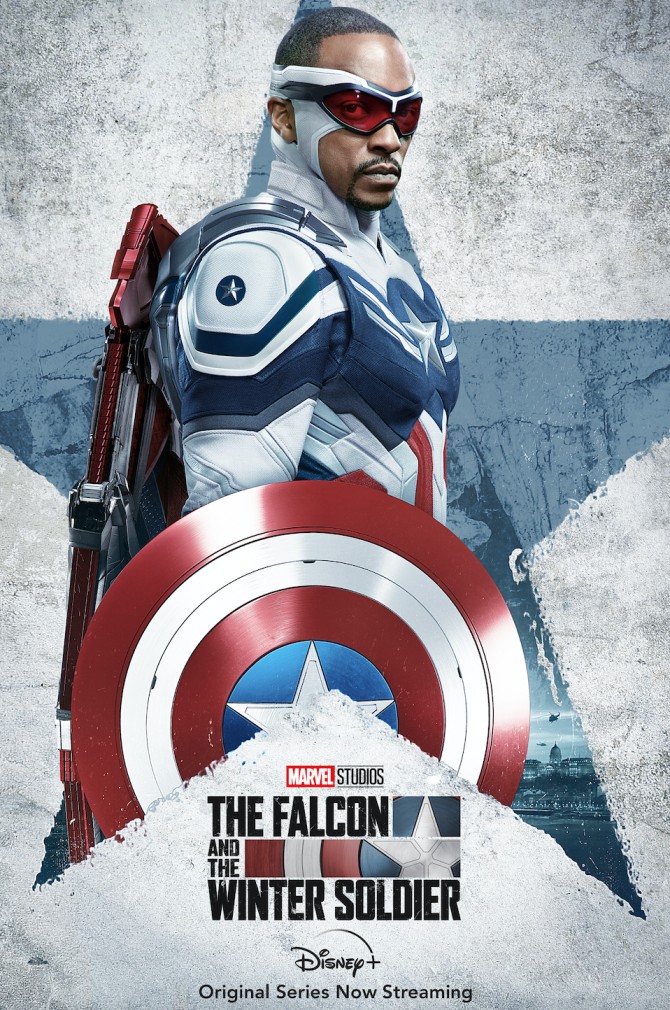 Behold: Sam Wilson as Captain America! We had all assumed Sam would become the new Cap after he accepted the shield at the end of Avengers: Endgame, but Marvel said, "Not so fast!" First, there had to be an entire season of TV! But now it's official, and Sam is the new Cap, and on his way to starring in Captain America 4. Falcon and the Winter Soldier head writer (Marvel doesn't like to use the term "showrunner") Malcolm Spellman and staff writer Dalan Musson are tackling the Captain America 4 script, and Anthony Mackie is expected to jump from the small to the big screen as the new Cap.
Now that Falcon and the Winter Soldier is over, reactions seem to be mixed. The finale, in particular, seemed to disappoint many folks, although reviewing for /Film, Adam Frazier wrote:
This has been a series that's been as much about what's being said and what's being done, hence my heavy usage of quotes in these spoiler-heavy recaps. Mackie and Stan's performances, coupled with some strong, emotionally charged writing, have pushed the characters of Sam Wilson and Bucky Barnes to new heights while peeling back layers of subtlety. Seeing Madripoor, a key location from the X-Men universe, was exciting, as was the introduction of Julia Louis-Dreyfus' Contessa Valentina Allegra de Fontaine. There are so many storytelling possibilities in the MCU's future, and I'm very excited to see how this series (and future Disney+ series like Loki, Ms. Marvel, She-Hulk, and Secret Invasion) reshapes the way we think about the Marvel Cinematic Universe.