Daily Podcast: Best Opening Credits, Great Movie Soundtracks, Mads Mikkelsen In Indy 5, And More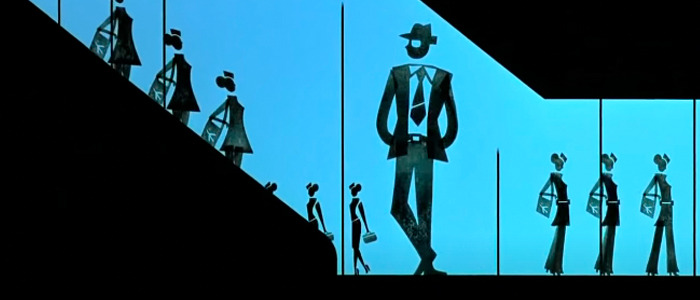 On the April 15, 2021 episode of /Film Daily, /Film senior writer Ben Pearson is joined by writers Hoai-Tran Bui and Chris Evangelista to discuss the latest film and TV news, including Mads Mikkelsen joining Indiana Jones 5, Universal's Renfield director, and an announcement about a new Mike Flanagan film. Then we answer some listener questions in the mailbag.
Opening Banter: In The News:
In the Mailbag:
Over the past year I've started to get serious about writing about film. Something I wanted to ask was
how did you all find and gain confidence in your voice/opinion
? I know that technically people can never have "right" or "wrong" opinions because it's entirely up to the individual. However in the world of film twitter discourse it feels easier than ever to doubt your opinion's validity and question whether you know enough about film theory to give one. On the opposite end of the spectrum, how do you know if you personally like/dislike something or if your opinion is skewed by the popular consensus? –
Connor from Central Florida (who also said some very nice things that we greatly appreciate)
During all the water coolers, I'm always curious: what are you all listening to? Maybe you don't like listening to music but it made me think,
what are your top music soundtracks of all time
? Any genre is acceptable. Mine have to be Baby Driver, Me, Earle & the Dying Girl, Sing Street, and Black Panther. – Charlie from Baltimore
I love a good opening credit sequence! They seem to have become more and more of a rare occurrence, but when done well they can really put you into the right mood for the story to follow. Some of my favorites are the intro credits for Zombieland and Fincher's Girl with the Dragon Tattoo.
What are some of your favorite intro credit sequences
? – Tyler from Seattle
All the other stuff you need to know:
You can find more about all the stories we mentioned on today's show at slashfilm.com, and linked inside the show notes.
/Film Daily is published every weekday, bringing you the most exciting news from the world of movies and television as well as deeper dives into the great features from slashfilm.com. 
You can subscribe to /Film Daily on
Apple Podcasts
,
Google Podcasts
,
Overcast
,
Spotify
and all the popular podcast apps (
RSS
). 
Send your feedback, questions, comments and concerns to us at
peter@slashfilm.com
. Please leave your name and general geographic location in case we mention the e-mail on the air.
Please rate and review the podcast on Apple Podcasts, tell your friends and spread the word! 
Thanks to Sam Hume for our logo.