VOTD: This Massive 'Lord Of The Rings' LEGO Diorama Set A Guinness World Record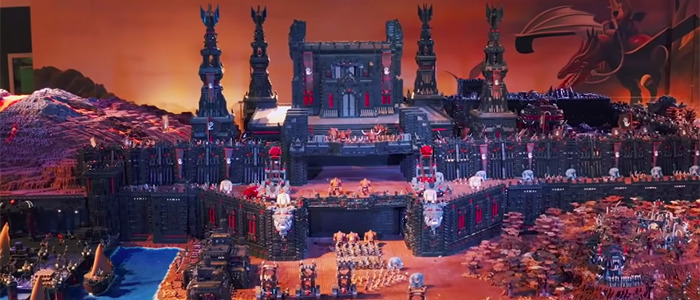 The Lord of the Rings is not only one of the longest blockbuster film trilogies, but the franchise has also inspired the Guinness World Record holder for the "Largest Interlocking Plastic Brick Diorama" at the children's museum Smaerd Land in Shenzhen, Guangdong, China.
Created by 50 designers across three years with over 150 million bricks, The Lord of the Rings LEGO diorama was inspired by the many battles that unfolded in the fantasy trilogy created by J.R.R. Tolkien. Measuring over 2,060 square feet, you'll recognize plenty of settings from Middle-earth in the Guinness World Record video below.
The Lord of the Rings LEGO Diorama
Though we wish the video (via SyFy Wire) got a little more up close and personal with the details of this truly epic Lord of the Rings LEGO diorama, but you can clearly see the battles of Minas Tirith, Helms Deep and The Black Gate unfold with plenty of Uruk-hai soldiers ready for battle.
With Amazon Studios in the midst of working on a Lord of the Rings prequel series, there's no better time to look back at the trilogy that helped redefine what a fantasy blockbuster can be. If you're anxious to learn more about the upcoming series, here's the official synopsis:
Amazon Studios' forthcoming series brings to screens for the very first time the heroic legends of the fabled Second Age of Middle-earth's history. This epic drama is set thousands of years before the events of J.R.R. Tolkien's The Hobbit and The Lord of the Rings, and will take viewers back to an era in which great powers were forged, kingdoms rose to glory and fell to ruin, unlikely heroes were tested, hope hung by the finest of threads, and the greatest villain that ever flowed from Tolkien's pen threatened to cover all the world in darkness. Beginning in a time of relative peace, the series follows an ensemble cast of characters, both familiar and new, as they confront the long-feared re-emergence of evil to Middle-earth. From the darkest depths of the Misty Mountains, to the majestic forests of the elf-capital of Lindon, to the breathtaking island kingdom of Númenor, to the furthest reaches of the map, these kingdoms and characters will carve out legacies that live on long after they are gone.