Daily Podcast: Jared Leto Joker Photos, Spider-Man 3, Possible WandaVision Spin-Off, And More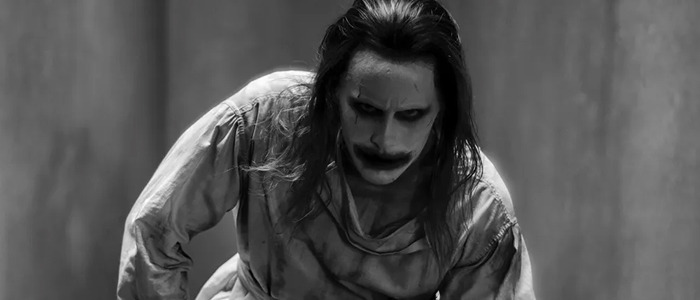 On the February 9, 2021 episode of /Film Daily, /Film senior writer Ben Pearson is joined by /Film writers Hoai-Tran Bui and Chris Evangelista to talk about the latest film and TV news, including some new photos of Jared Leto's Joker, Tom Holland's claims about Spider-Man 3, a possible WandaVision spin-off and more, as well as take a brief dip into the mailbag.
Opening Banter:In The News:
(Ben)
New 'Zack Snyder's Justice League' Images Reveal Jared Leto's Revised Take on the Joker and His Role in the Film
(Chris)
'Spider-Man 3' Won't Bring Back Tobey Maguire and Andrew Garfield, According to Tom Holland (Who May Not Be Telling the Truth)
(Chris)
Disney Shutting Down Blue Sky Studios, Fox Animation House Responsible for 'Ice Age' and More
Who do you think would be a great director to tackle this?
In the Mailbag:
Do any of you engage at all with the IMDB Top 250 list? There are surely valid criticisms for lists like this one, but I've found it a valuable way to expand my horizons a bit. In particular, there are lots of international films on the list that I might otherwise have never sought out. Currently, there are 3 films I've yet to see: a Turkish film called The Bandit, Time of the Gypsies from Yugoslavia, and Gangs of Wasseypur from India. I'm curious to hear if any of you use this list. Thanks. – Adam from Indiana
Other Articles Mentioned:All the other stuff you need to know:
You can find more about all the stories we mentioned on today's show at slashfilm.com, and linked inside the show notes.
/Film Daily is published every weekday, bringing you the most exciting news from the world of movies and television as well as deeper dives into the great features from slashfilm.com. 
You can subscribe to /Film Daily on
Apple Podcasts
,
Google Podcasts
,
Overcast
,
Spotify
and all the popular podcast apps (
RSS
). 
Send your feedback, questions, comments and concerns to us at
peter@slashfilm.com
. Please leave your name and general geographic location in case we mention the e-mail on the air.
Please rate and review the podcast on iTunes, tell your friends and spread the word! 
Thanks to Sam Hume for our logo.