'Searchers' Review: A Dating App Documentary About The Quest For Connection [Sundance 2021]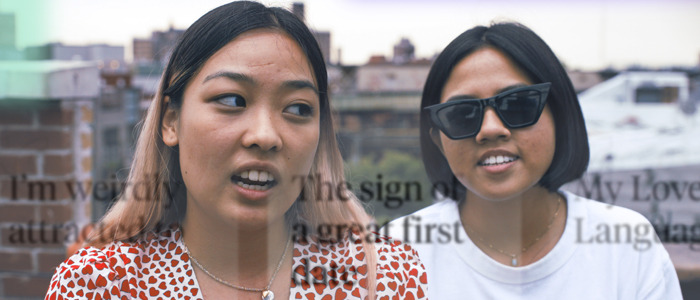 Shaq, a handsome 24-year-old, stares down the camera lens, grunting his approval or dismissal as he scrolls through online dating profiles. A friend sits nearby, looking over Shaq's shoulder and offering occasional commentary: a raised eyebrow, a suggestion of approval. Shaq explains to an off-camera voice that he's trying to get back in the dating game, has had his heart broken multiple times, and is now just looking for a good time.
Someone once said that the best special effect in movies is simply the human face. Never has that sentiment been more true than in Searchers, a new documentary about online dating in New York City. Director Pacho Velez puts human faces in the center of nearly every frame of his film, creating a set up in which he projects the dating apps of his subjects onto the camera, resulting in people looking straight down the barrel of the lens at the audience as they swipe left or right on potential matches. It's a film about dating that practically puts us into the app itself, giving us a unique vantage point to observe the thought processes behind each swipe. And the results are mesmerizing.
(One more technical thing to know about the film: in post-production, Velez and his team have flipped and superimposed a translucent version of the app over the subjects, so we can vaguely see what they're seeing without ever violating the privacy of the profiles they're scrolling through. Our attention is fully on the subjects who have agreed to participate.)
"What are you looking for?" That's the question the director poses to many of his participants, who span the spectrum of genders, ages, races, and sexual preferences, and their responses range from sweet to funny to a little sad. But they're always enthralling. The audience becomes a different type of searcher as we study all of the little micro-reactions that appear on the subjects' faces. When Ruddy, an outspoken 35-year-old gay man, dismisses candidates with cutting one-liners like "I don't like his face" or "his forehead is huge," he quickly has a moment of self-realization. "I feel very judgy all of a sudden," he laughs. The irony, of course, is that we're now judging him, too. Velez has created an odd psychological experience here: we serve as the de facto stand-ins for all of these faceless potential matches, so sometimes our allegiance is to them, silently defending these unnamed people against judgment. But other times, we empathize with the subjects of the movie, and have no qualms whatsoever when they swipe someone into oblivion and move on to the next option.
Crucially, Velez himself gets in on the action, too. We watch as he becomes his own participant, getting in front of the camera and setting up his own online dating profile, and later sitting down with his mother to cycle through some options and get her perspective on his past relationships and advice about what he should do next.
So does Shaq ever find the good time he was seeking? Do any of these people ever find partners, romance, or someone to make them feel less alone during one of the most lonely periods of modern American history? Velez isn't interested in providing answers or offering post-script updates about these peoples' love lives. There are plenty of films about what can happen to a relationship after people settle into it, about what happens when our emotional barriers fully come down. But not this movie. Searchers is about our collective yearning for connection, and about the specific vulnerabilities that arise during that special period of possibility when we send the best version of ourselves out into the world and hope someone else approves.
/Film Rating: 7.5 out of 10