The Best TV And Movies Coming To Disney+ And Hulu In January 2021
At this point, we know that Disney owns everything, and maybe we've come to accept it. But that doesn't mean we can't be excited for the films and shows coming from the global multimedia conglomeration that owns half of our favorite streaming services. Disney has unveiled the TV and movies coming to Disney+ and Hulu this January. So as we head into a new year, and into long winter months spent indoors, check out what's coming to Disney+ and Hulu in January 2021.
WandaVision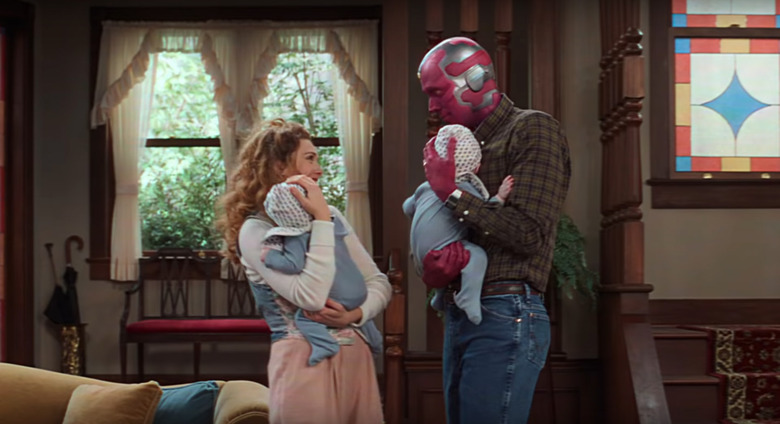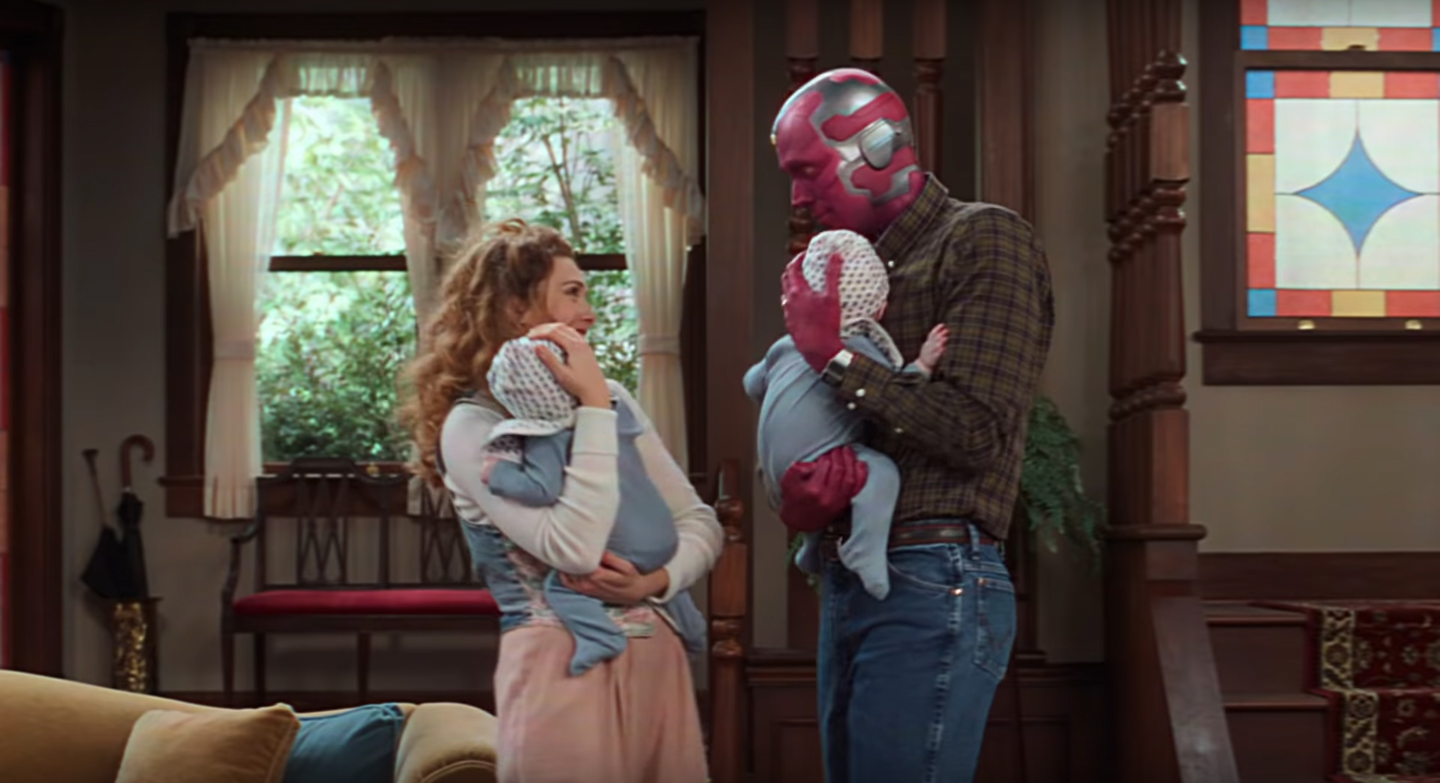 WandaVision appears to be the weirdest, trippiest thing to come out of Marvel Studios, and even the most cynical of comic book fans can't deny: it looks really good. The Disney+ miniseries stars Elizabeth Olsen and Paul Bettany, reprising their roles as Wanda Maximoff and Vision, respectively, as they settle down in an idyllic suburb. Too idyllic, you might say, as the two former Avengers begin to suspect that their sitcom-perfect life may not be all that it seems. (January 15 on Disney+)
Austin Powers: The Spy Who Shagged Me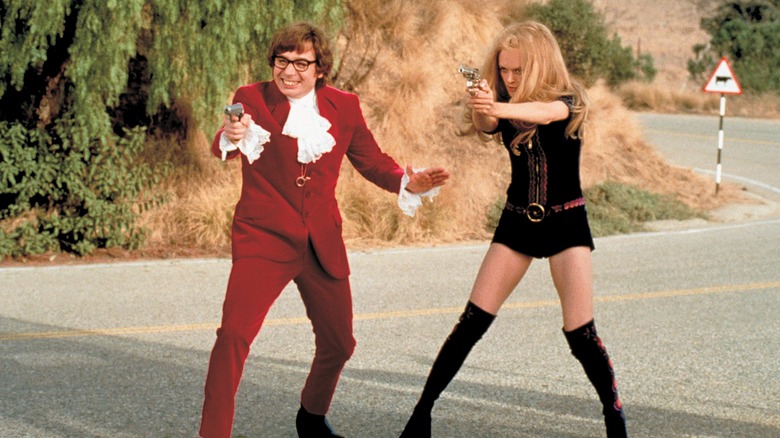 Yeah baby! All the Austin Powers movies are on Hulu, but we have to highlight the best of these silly, shaggadelic James Bond spoofs: Austin Powers: The Spy Who Shagged Me. The second of the three Austin Powers films stars Mike Myers as the British super spy who must return to 1969 to get back his mojo from Dr. Evil. (January 1 on Hulu)
Dead Poets Society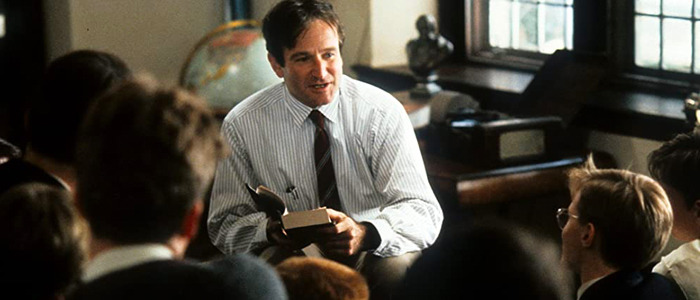 Robin Williams will always be missed, but his absence is never more deeply felt than while watching one of his best performances as English teacher John Keating in Peter Weir's Dead Poets Society. A lovely movie about the power of art, Dead Poets Society is a little on the sentimental side, but it's a comforting autumnal delight as we head into the dead of winter. (January 1 on Hulu)
Hell or High Water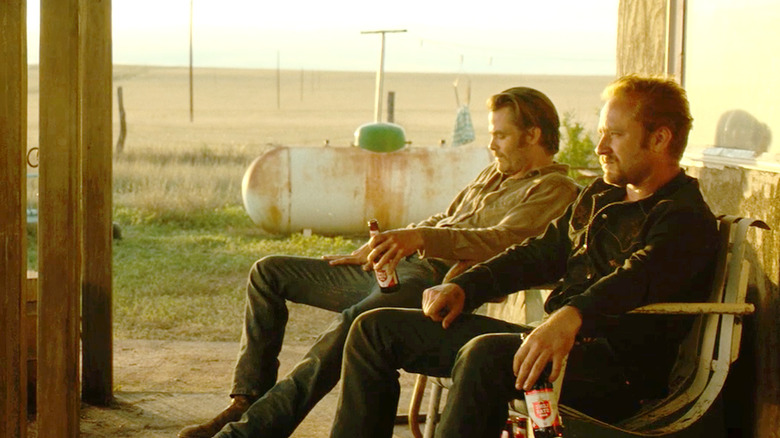 The movie that convinced the world that Chris Pine was a good actor, Hell or High Water is a tense neo-Western deftly directed by David Mackenzie and written by Taylor Sheridan that is embedded in the socioeconomic depression of the 2010s, following two brothers (Pine and a nearly scene-stealing Ben Foster) who plan a series of heists to save their family ranch. (January 1 on Hulu)
The Princess Bride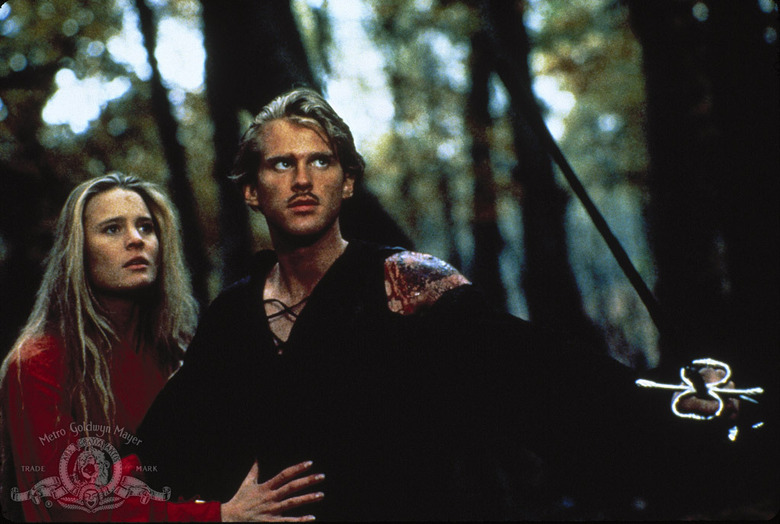 Rob Reiner's endlessly quotable fantasy comedy remains a stone-cold classic. The charming fairy tale full of wry humor, swashbuckling adventure, and a winning script from master writer William Goldman, The Princess Bride is a fantasy adventure that few have been able to top, and few ever will.  (January 1 on Hulu)
TV and Movies Coming to Disney+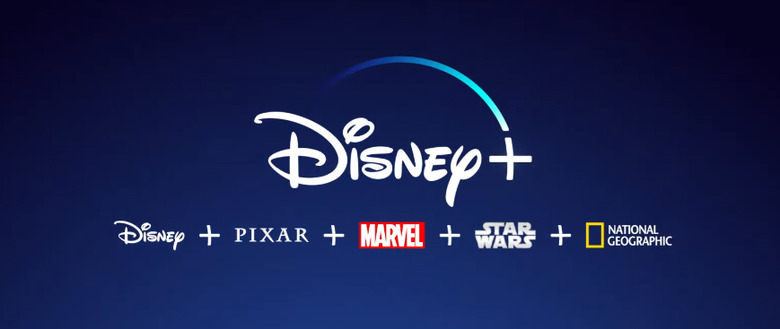 Friday, January 1700 Sharks
Dr. Seuss' Horton Hears a Who!
Earth to Ned
Extras – Beyond the Clouds: A Firm Handshake
Great Shark Chow Down
Mega Hammerhead
Mr. Popper's Penguins
Wolverine, The (2013)
Friday, January 8Disney Fam Jam
Ferdinand
Marvel Studios: Legends (Premiere)
Star Wars Forces of Destiny: Volume 1
Star Wars Forces of Destiny: Volume 2
Star Wars Forces of Destiny: Volume 3
Star Wars Forces of Destiny: Volume 4
Toy Story That Time Forgot
Friday, January 15
Disney Elena of Avalor (s3)
Doctor Doolittle 3
Isle of Dogs
Mary Poppins Returns
WandaVision
Friday, January 22Pixar Popcorn (Premiere)Wild UgandaFriday, January 29
Dinosaurs (s1)
Dinosaurs (s2)
Dinosaurs (s3)
Dinosaurs (s4)
Epic
The Incredible Dr. Pol
Ramona and Beezus
Texas Storm Squad
TV and Movies Coming to Hulu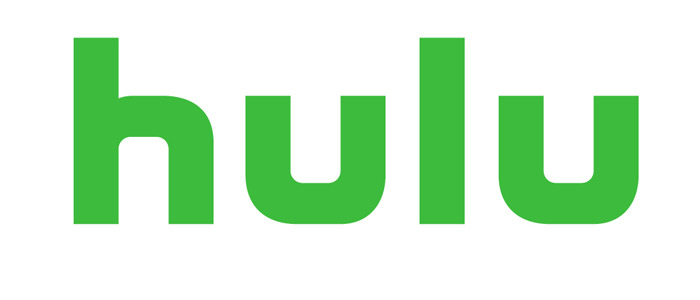 Available January 1
Dick Clark's Primetime New Year's Rockin' Eve With Ryan Seacrest: Special (ABC)
Fire Force: Season 2, Episodes 1-12 (DUBBED) (Funimation)
1900 (1977)
1900 (Extended Cut) (1977)
A Night at the Roxbury (1998)
American Gigolo (1980)
Arachnophobia (1990)
The Arrival (1996)
Austin Powers In Goldmember (2002)
Austin Powers: International Man Of Mystery (1997)
Austin Powers: The Spy Who Shagged Me (1999)
Bad Company (2002)
Blade Runner: The Final Cut (2007)
Blood Diamond (2006)
Bloody Sunday (2002)
Blow (2001)
Boogie Nights (1997)
Breakdown (1997)
Broken Arrow (1996)
The Brothers McMullen (1995)
Bully (2001)
Changing Lanes (2002)
Chaplin (1992)
Cloudy With A Chance Of Meatballs (2009)
Cloverfield (2008)
Coneheads (1993)
Constantine (2005)
The Cooler (2003)
The Core (2003)
Crazy, Stupid, Love. (2011)
Cujo (1983)
Dance Flick (2009)
Date Night (2010)
Dead Poets Society (1989)
Dead Presidents (1995)
The Dead Zone (1983)
Diary of a Wimpy Kid (2009)
Donnie Brasco (1997)
The Duff (2015)
Enemy at the Gates (2001)
Escape from Alcatraz (1979)
Eve's Bayou (1997)
Face/Off (1997)
The Firm (1993)
The Foot Fist Way (2008)
Footloose (1984)
Frankenstein and the Monster from Hell (1974)
Frozen (2010)
The Gift (2000)
Girl Most Likely (2013)
Good Luck Chuck (2007)
Gunfight at the O.K. Corral (1957)
The Haunting (1999)
Hell or High water (2016)
Hondo (1953)
Hot Shots! (1991)
How Do You Know (2010)
In & Out (1997)
Indecent Proposal (1993)
Internal Affairs (1990)
Kiss the Girls (1997)
The Ladies Man (2000)
Last of the Mohicans: Director's Cut (1992)
The Legend of Bagger Vance (2000)
Like a Boss (2020)
The Longest Yard (1974)
Look Who's Talking (1989)
Look Who's Talking Now (1993)
Look Who's Talking Too (1990)
Lost In Space (1998)
Love And Basketball (2000)
Major League (1989)
The Man Who Shot Liberty Valance (1962)
The Mexican (2001)
More Than a Game (2008)
Mousehunt (1997)
My Best Friend'S Girl (2008)
New In Town (2009)
Night at the Museum (2006)
Paycheck (2003)
The Peacemaker (1997)
Places in the Heart (1984)
Poseidon (2006)
Pride (2007)
The Princess Bride (1987)
Push (2009)
The Quick and the Dead (1995)
Regarding Henry (1991)
The Relic (1997)
The Rules Of Attraction (2002)
Salt (2010)
Save Yourselves (2020)
Selena (1997)
Shrek (2001)
The Sons of Katie Elder (1965)
Soul Plane (2004)
Species (1995)
Star Kid (1998)
Star Trek Beyond (2016)
Star Trek IV: The Voyage Home (1986)
Star Trek: First Contact (1996)
Starman (1984)
Stephen King's Graveyard Shift (1990)
Super Dark Times (2017)
The Three Musketeers (2011)
The Truman Show (1998)
Vampire in Brooklyn (1995)
Virtuosity (1995)
Walking Tall (1973)
War (2007)
Where Hope Grows (2015)
Wonder Boys (2000)
Young Adult (2011)
Available January 4
Call Me Kat: Season 1 Finale (FOX)
The Rookie: Season 3 Premiere (ABC)
Available January 5
The Bachelor: Season 25 Premiere (ABC)
The Wall: Season 4 Premiere (NBC)
Boruto: Complete Season 1 (DUBBED) (Viz)
Available January 6     
Gordon Ramsay's American Road Trip: Series Premiere (FOX)
Zoey's Extraordinary Playlist: Season 2 Premiere (NBC)
Mighty Oak (2020)
Available January 7     
Name That Tune: Series Premiere (FOX)
Vanderpump Rules: Complete Season 8 (Bravo)
Gretel & Hansel (2020)
Available January 8     
The Hustler: Series Premiere (ABC)
The Chase: Series Premiere (ABC)
Celebrity Wheel of Fortune: Series Premiere (ABC)
Mr. Mayor: Series Premiere (NBC)
A Certain Scientific Railgun Part 2: Complete Season 3 (DUBBED) (Funimation)
Celebs Go Dating: Complete Seasons 6 – 8 (All3Media)
Tattoo Fixers Extreme UK: Complete Seasons 5 & 6 (All3Media)
Available January 10
One-Punch Man: Complete Season 2 (DUBBED) (Viz)
Available January 11   
Lights Out (2016)
The Rhythm Section (2020)
Available January 12     
A Little Late with Lilly Singh: Season 2 Premiere (NBC)
Available January 13     
Prodigal Son: Season 2 Premiere (FOX)
The Resident: Season 4 Premiere (FOX)
Everyone is Doing Great: Complete Season 1 (Endeavor Content)
Available January 14     
Call Your Mother: Series Premiere (ABC)
Alone (2020)
The Secrets We Keep (2020)
Available January 15     
Endlings: Complete Season 2 (Hulu Original)
The Ultimate Playlist of Noise: Film Premiere (Hulu Original)
Available January 17     
Is It Wrong to Pick Up Girls in a Dungeon?: Complete Season 3 (SUBBED) (Infinite Frontiers)
No Escape (2020)
Available January 18     
I Don't Know How She Does It (2011)
Available January 19     
9-1-1: Season 4 Premiere (FOX)
9-1-1: Lone Star: Season 2 Premiere (FOX)
Available January 20
90 Day Fiancé: Self-Quarantined: Complete Season 1 (TLC)
A Very Brady Renovation: Complete Season 1 (HGTV)
Car Kings: Complete Season 1 (Discovery)
Cutthroat Kitchen: Complete Season 14 (Food Network)
Gold Rush: Complete Season 10 (Discovery)
House Hunters International: Complete Season 138 (HGTV)
House Hunters: Complete Season 163 (HGTV)
Property Brothers: Forever Home: Complete Season 1 (HGTV)
Puppy Bowl: Complete Seasons 14 & 15 (Animal Planet)
River Monsters: Complete Season 9 (Animal Planet)
Rob Riggle: Global Investigator: Complete Season 1 (Discovery)
Rock The Block: Complete Season 1 (HGTV)
Save My Skin: Complete Season 1 (TLC)
Torn from the Headlines: New York Post Reports: Complete Season 1 (ID)
Who Killed Jeffrey Epstein?: Complete Season 1 (ID)
Worst Bakers in America: Complete Season 2 (Food Network)
Worst Cooks in America: Complete Season 17 (Food Network)
Available January 22
Derek Delgaudio's In & Of Itself: Film Special Premiere (Hulu Original)
The Sister: Complete Season 1 (Hulu Original)
Grown-ish: Season 3B Premiere (Freeform)
Terra Willy (2020)
Available January 27
Mixed-Ish: Season 2 Premiere (ABC)
The Haves and Have Nots: Complete Season 7B (OWN)
Available January 29
Jann: Complete Seasons 1 & 2 (Distribution 360)