Dave Chappelle Delivered A Powerful, Hilarious Monologue In A Loose, Relieved 'Saturday Night Live'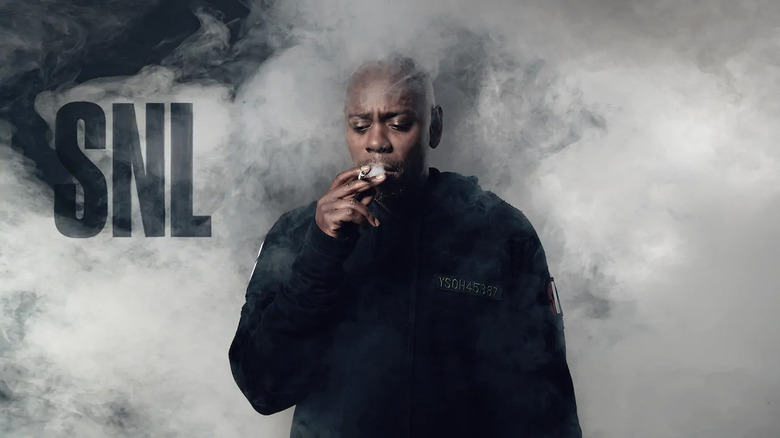 This weekend's Saturday Night Live likely had to make a dramatic shift when the official news came through that Joe Biden was elected to become the 46th President of the United States of America. That means host Dave Chappelle had a lot of responsibility to react in his monologue as well, especially since four years ago he had to deal with the more somber news of Donald Trump being elected president in November 2016. Not only did Chappelle deliver a powerful, thoughtful, provocative, and hilarious stand-up set to help open the show, but it might have been the longest SNL monologue of all-time. And on top of that, there were some great sketches in this loose, relieved, and energetic episode.
So let's get down to the best and worst sketches of the Dave Chappelle hosted Saturday Night Live.
The Best
Take Me Back – I'm a sucker for these kinds of sketches. The absurdity of the situation just keeps escalating, and Beck Bennett's ex-boyfriend character keeps getting worse and worse by the second. Though the eventual turnaround of Ego Nwodim's character was predictable along with the end of the sketch, the various layers of transgressions were positively hilarious.
Uncle Ben – Honestly, it's a shame that the image for this sketch spoils the arrival of Count Chocula, because that's a great reveal. But even greater is how giddy Chappelle is throughout this sketch, making it difficult for him to stop breaking. In fact, I'm not sure if the reference to Pete Davidson's lips in this sketch was actually written, or if he just ad-libbed that part. Considering Davidson broke too, and spit out his teeth mouthpiece, I'm thinking Chappelle was just having some fun. Besides that, the premise of the sketch is solid, and I'm very curious how they manipulated Dave Chappelle's voice live to make him sound like Dennis Haysbert on the Allstate commercials.
By the way, did anyone else think it's weird that the sketch was introduced by Dave Chappelle on the mainstage? Was that really necessary? The premise seems pretty well set up by the sketch itself, so I'm not sure why this introduction was necessary.
Super Mario 35th Anniversary – So, first of all, let me just say that the logistics of this sketch don't entirely make sense. When have documentary subjects ever seen the interviews that came right before them and been able to react to them? Having said that, The way this unfolds is still hilarious. The continued tragedy of Kyle Mooney's nuts and the reaction of the rest of the documentary subjects, especially Kenan Thompson, had me cracking up.
The Average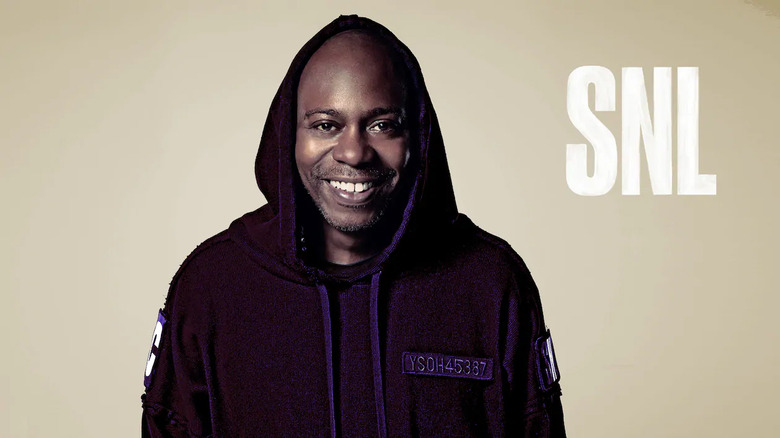 Biden Victory Cold Open – In line with the rest of the political cold opens this season, this was fine. Obviously things were very celebratory with the election results, almost to the point where it was kind of annoying how much it invaded the sketch. But considering all the fresh hell we had to deal with before, it's totally understandable. It seems like SNL did what they could to respond to the news that broke Saturday morning but had a rough time making comedy about it. The cut to Donald Trump felt especially forced, and I wouldn't be surprised if that was meant to be the bulk of the sketch when the election still wasn't called. But Carrey giving the meta "loo-hoo-seh-her" taunt as Biden was a delight.
DC Morning – This plays out kind of like a half-baked idea, especially when it runs under three minutes, though that could easily have been due to cuts made because of the episode's rutime. But even so, the phone call from Donald Trump Jr. and Alec Baldwin being heard in the background was fairly amusing. I'm just not sure why they went with the O.J. Simpson angle for something like this. Maybe it's over my head, but it feels like there's something from this sketch. But it was still enjoyable for what it was.
The Worst
Hailstorm – This sketch felt oddly out of place from the rest of the night. All the other sketches were full of so much energy and life, and this one felt like it had zero peaks. It just moves across a flat line with low energy, and the premise of the sketch doesn't sustain itself for five minutes. I would have rather seen them flesh out the DC Morning Sketch than keep this going for so long. Kate McKinnon and Kenan Thompson are fine in it, but it doesn't quite feel up to snuff when it comes to the strength of the jokes.
Weekend Update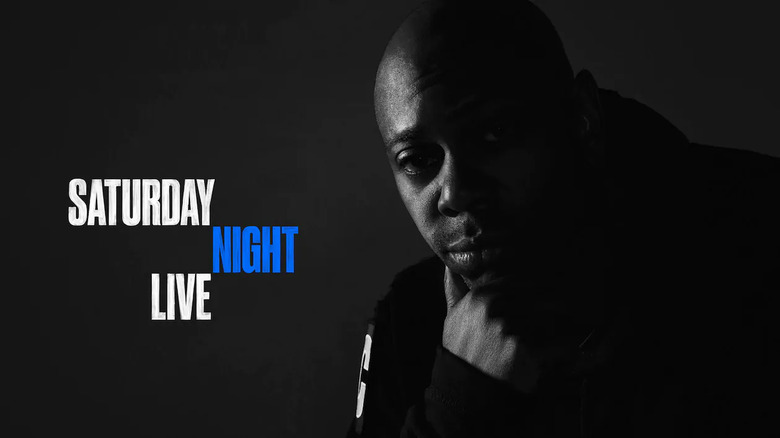 Colin Jost and Michael Che were energized as hell, and it showed. Everything was about the week's election, from the insanity to the results, and you can tell they were just relieved to have good news. The shots they took at Trump and all his nonsense carried even more weight since they don't have to worry about what monstrosities will be coming next. That's how many felt this weekend, and I loved how that was further illustrated by Che loosening up with a drink and taking off his clip-on tie, even admitting that he and his friends were going to kidnap Jost if the results went the other way. I hope that they can keep this kind of playful vibe going in future episodes.
Rudy Giuliani on Trump's Election Lawsuits – Well, considering all of Rudy Giuliani's antics this week, especially Saturday morning, I knew something like this was coming. I was hoping it would have been something about Four Seasons Total Landscaping. Though they touch upon it here, a full-fledged press conference sketch might have been more fun. Even so, Kate McKinnon was having even more fun than usual in her bonkers portrayal of this weasel of a man, and it was extremely funny.
The Host
Wow. That's really all that needs to be said about Dave Chappelle's 16-minute monologue on Saturday Night Live. It featured the comedian's trademark mix of punchlines and provocative commentary, but what made it even more special was that it clearly wasn't polished. Chappelle even acknowledges as much when he delivers a joke that doesn't land very well and makes a crack about it. Chappelle was raw and insightful, and this was maybe the best comedic voice we could have had on SNL at a time like this.
The part that hit me hardest is when Chappelle addresses people not wanting to wear masks because it's oppressive. Chappelle says, "Try wearing the mask I've been wearing all these years. I can't even tell something true unless it has a punchline behind it." That's a powerful statement, and it's unfortunately still true. That's why a lot of Black people took to the streets this year, and that's why people laugh in the faces of right-wing citizens who think their freedom is being taken away by being asked to wear a mask in order to save lives. Chappelle always has the right thing to say at the right time. He's not a perfect man, and he's not trying to be an idol, but that doesn't mean he's not worth listening to.
The MVP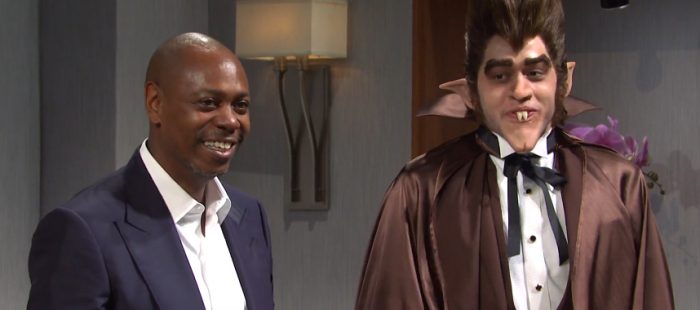 Dave Chappelle – I'll come right out and say that Chappelle would be getting this based solely on his monologue. But he had some hilarious moments in the rest of the episode. In fact, he managed to stand out despite the fact that he only appeared in two of the sketches from the rest of the night. If there was a runner-up, it would have been Kenan Thompson thanks to the Super Mario 35th anniversary and Uncle Ben sketches, but Chappelle clearly stole the entire show with that extended monologue alone.
The Final Word
It's kind of incredible that Dave Chappelle still had such a strong presence during this episode despite the fact that he only appeared in two sketches, but that's what happens when you give such a long, fantastic monologue. Chappelle had fun in the sketches that he appeared in throughout the rest of the night, as did the rest of the cast, and there was just some remarkable energy and enthusiasm flowing through everybody after the good election news from earlier in the day. Now the question is what is next for SNL? How long of a break are they taking? Are we done with Trump on SNL? I'd like to think so, but we'll just have to wait and see what happens.