The Return Of 'Saturday Night Live' Is A Bit Rough With Chris Rock And Plenty Of Coronavirus Sketches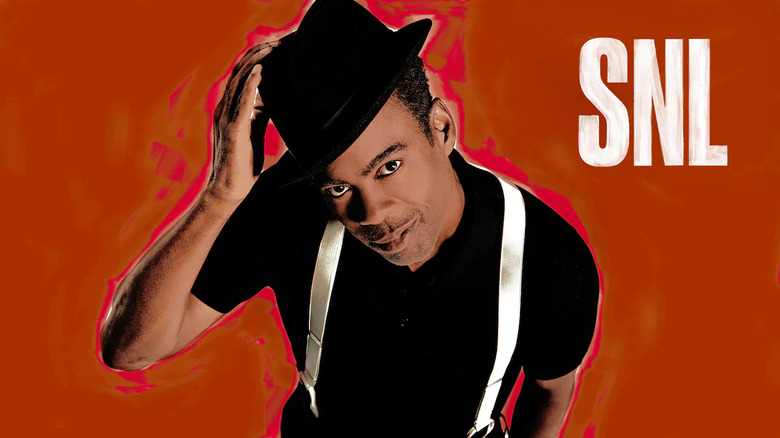 Saturday Night Live made its triumphant return to Studio 8H, complete with a live audience tested for COVID-19 and socially distanced for safety, including a floor crowd full of first responders. Unfortunately, the return of SNL was a little bit rough, perhaps shaken up by the new normal of producing the show with enhanced safety protocols. There were certainly plenty of coronavirus-centric sketches, and not even the seasoned SNL veteran Chris Rock felt like he was totally comfortable.
Let's run through the best and works sketches from the Chris Rock hosted Saturday Night Live below.
The Best
Remember those viral videos from earlier this year featuring stunt performers waiting for production on movie and TV shows to resume? That's where the inception of this sketch comes from, but then it turns into a pseudo featurette on two specific stunt performers, a pair of women who frequently do prat falls and other humiliating stunts as middle-aged mothers in family friendly comedies. It's another great pairing of Kate McKinnon and Aidy Bryant, and at this point, they could have their own sketch show with all the comedy duos they've created.
It's always fun when the musical guest gets in on the sketches. In this case, Megan Thee Stallion helps, Chris Redd, Pete Davidson, Kenan Thompson and Ego Nwodim in a music video for a hip hop track about wanting to see the lower half of a woman's face hidden by protective masks while out on a date. It's a catchy track, especially when Megan Thee Stallion enters the fray, and the progression of the narrative only makes it better.
The Average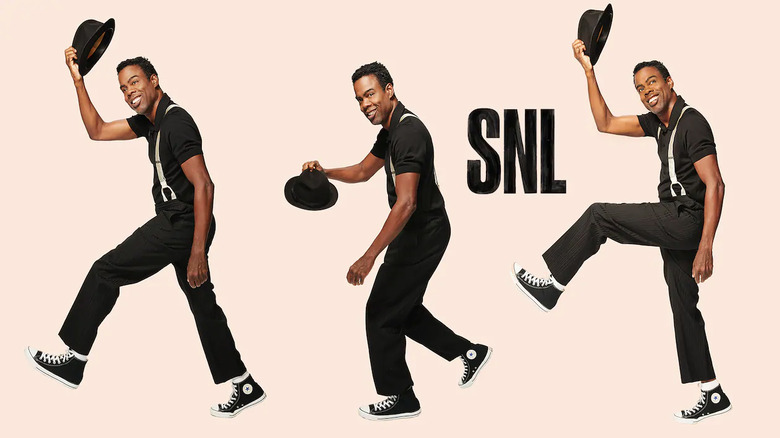 All right, I was on the fence about this particular sketch. The double entendre names in this sketch had me cracking up, but the pacing of the sketch, largely because of poor cue card reading, made it fumble far too often. Plus, Pete Davidson's little interjections felt so unnatural and poorly timed. I loved the premise of this sketch and the writing in it, but the stilted execution, including some technical flubs, brought it down for me.
Chloe Fineman is quickly becoming one of the best impressionists that SNL has. She's not quite reached the height of Kate McKinnon, but given the same amount of time, she could end up being one of the best cast members. Case in point, here she is doing not only a pitch perfect impersonation of Drew Barrymore on her new bubbly talk show, but also guests Reese Witherspoon and Nicole Kidman. On top of that, this sketch is such an accurate recreation of the real show that it could pass as the real thing.
There was a lot of anticipation for the return of Saturday Night Live, largely because of the start of presidential debates. Alec Baldwin is back as Donald Trump, Jim Carrey debuted as Joe Biden, and Maya Rudolph came back as Kamala Harris. But at 13 minutes long, this sketch overstayed its welcome.
Carrey is fine as Biden, but there's something about his voice that doesn't seem right. It's not gravelly enough, and it feels like a little too high in pitch. But that's me nitpicking. Carrey certainly has Biden's mannerisms, inflection and facial expressions down, but the bit that the writers gave Biden, constantly talking himself out of blowing up on Trump, felt weak compared to previous debate satire SNL has done so well. Plus, Kamala Harris felt shoehorned in there just because they know fans loved her performance last season. But the closing moment where Biden magically pauses Trump with a remote control (an Xfinity cable remote, to be exact, because of synergy) and addresses the country was solid. Plus, the meditation clips were a nice touch.
The Worst
Here's a great premise that just didn't land well at all. Using a game show style format to have women competing to be brought into the NBA bubble in place down in Florida, Chris Rock reviews various potential companions for NBA players as they quarantine themselves for the season, but again he struggles to keep a good flow while reading the cue cards. Are they further away due to social distancing? Why was he having such a hard time with this? There are great characters here as the contestants, but this sketch never reaches its full potential. But at least Megan Thee Stallion came in at the end to wrap it up.
Wow, this sketch is a trainwreck. Not only does Chris Rock again stumble over his lines, but this one has awful pacing and timing all round. The premise itself also feels half-baked. Someone thought, "Isn't crazy that Tony Hawk's Pro Skater came out 20 years ago and kids spent endless hours in their basement playing it, and now some of them are doing that all over again?" Also, what is that voice Kyle Mooney is putting on? The only thing that's actually funny about this is the ending, but it feels like it only exists because they couldn't figure out how to end the sketch.
Weekend Update
Easily one of the best parts of the season premiere of SNL was Weekend Update. Colin Jost and Michael Che felt happy to be back at the desk, and they had good flow going back and forth. Che had best one-liners, and he also took the strongest jabs at Donald Trump, but Jost had a solid collection of his own jokes too. But maybe the best was the jab at Vin Diesel's terrible new song.
Bowen Yang's appearances as Chen Biao are quickly becoming some of the favorite bits in Weekend Update. That snarky attitude and exasperation is full of so much sass, and I can't help but laugh at it every time he rolls his eyes and scoffs at Michael Che. Even though this character is very similar to other characters that Yang plays on the show, it doesn't make it less funny.
Aidy Bryant is back as 7th grade travel expert Carrie Krum, but due to the coronavirus pandemic, she's been vacationing at home. Bryant's endless enthusiasm makes this character so charming, from her excitement about splashing around in the driveway with the hose to a cute crush on a boy in her Zoom class who has a lizard. It's one of SNL's more wholesome recurring bits, and it's great.
The Host
Chris Rock used to be an SNL cast member, and he's also a stand-up comedian, so this should have been a slam dunk for him. But Rock felt off throughout the night, including in his monologue, which should have been his strongest moment. He appeared to be reading much of his set off cue cards, and it made his delivery feel strained. The material itself felt like stuff he should have been workshopping instead of performing on SNL, but maybe that's because he hasn't been able to try out new material very much because a lot of comedy clubs are still closed. It wasn't a terrible monologue, but it just didn't feel like it was on par with his usual performance, and the same can be said for his work in the sketches throughout the night.
The MVP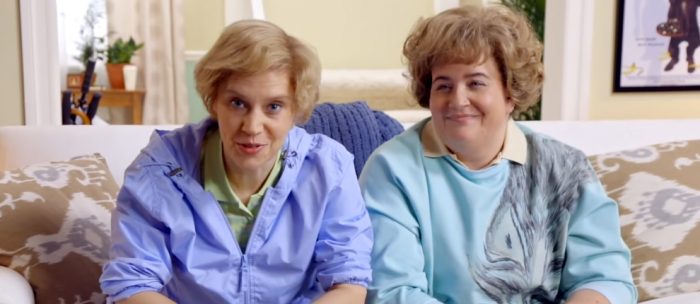 Kate McKinnon & Aidy Bryant – Not only did these two have the best sketch of the night, but they each also had great moments throughout the rest of the show. They had some good laughs in the fumbled NBA bubble draft sketch, Bryant stood out at the Weekend Update desk, and McKinnon had a nice, silent tribute to Ruth Bader Ginsburg at the end of Weekend Update. Also, special shoutout to Chloe Fineman, who also had a great night.
The Final Word
Usually the season premiere of Saturday Night Live kicks off things with a bang. But this year is different, because the show returned to the studio for the first time since March. Maybe everyone wasn't quite at the top of their game due to the fact that it's still a stressful time, and Donald Trump getting COVID-19 might have thrown a wrench in their week. But the sketches didn't feel like they were executed as expertly as they usually are. Sure, there are technical flubs even in the best episodes, but this episode just felt like a dress rehearsal. Hopefully it gets better as they continue the next four consecutive episodes.
Also, if you're wondering why it seems like there aren't nearly as many sketches as usual, it's largely because the cold open was over 13 minutes long, and Chris Rock's monologue was over eight minutes.
Come back next weekend for our review after Bill Burr hosts the October 10 episode.