'Stumptown' Canceled At ABC Despite Already Being Renewed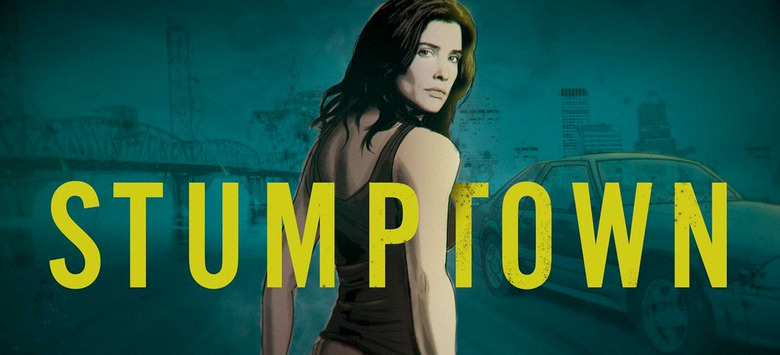 Following in the footsteps of Tosh.0 and Drunk History, ABC's adaptation of the comic series Stumptown starring Cobie Smulders has just become another series to get canceled despite already being renewed for another season.
Stumptown debuted on ABC last fall to solid reviews and ratings, but the coronavirus pandemic has forced networks to pinch pennies, especially for shows that require tons of logistical hurdles due to enhanced safety measures and protocols. Since Stumptown was one of the most expensive shows entering a second season, it had to get the axe. However, the show may live on elsewhere.
Deadline was first to report news on Stumptown being canceled. The show was given a season order back in June, but due to a production delay, it wasn't going to be ready for a debut on ABC's 2020-2021 season, so they had to scrap it. Much of the decision came down to COVID-19 related issues because Stumptown requires a lot of stuntwork, on-location shooting in Los Angeles, and romantic scenes, all of which are a nightmare for productions to figure out in the age of coronavirus.
Another issue for ABC was the change in creative direction thanks to a new showrunner arriving at the end of the first season. Some work still needed to be done on scripts before a start date could be determined, and it appeared the show wouldn't be ready to air until sometime in April, which is close to the end of the broadcast season. So it just wasn't worth it for ABC to spend the money to keep the show alive.
The good news is that ABC Signature, the studio behind the series, will be looking for a new home for Stumptown. Perhaps Neflix, Hulu or Amazon Prime will want to pick it up. They seem to have more money than the networks to spend on high profile shows like this. The logistical issues still remain even if it's picked up elsewhere, but the timing won't be an issue since the streaming services don't adhere to the old school seasonal television distribution schedules.
Stumptown was created and executive produced by Greg Rucka, Matthew Southworth and Justin Greenwood, adapted for television by Jason Richman, and executive produced by David Bernad and Ruben Fleischer. Hopefully they'll all be back at work on Stumptown somewhere else in the near future.