Daily Podcast: Avatar: The Last Airbender, NYCC, Tenet, Seth Macfarlane, Three Men And A Baby, Tron 3, Fear Street & Martin Scorsese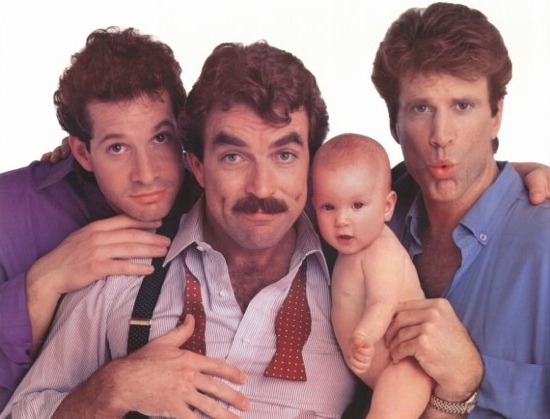 On the August 12, 2020 episode of /Film Daily, /Film editor-in-chief Peter Sciretta is joined by /Film weekend editor Brad Oman, senior writer Ben Pearson and writer Hoai-Tran Bui to discuss the latest film and tv news, including Avatar: The Last Airbender, NYCC, Tenet, Seth Macfarlane, Three Men and a Baby, Tron 3, Fear Street and Martin Scorsese.
In The News:
HT:
'Avatar: The Last Airbender' Creators Michael Dante DiMartino and Bryan Konietzko Exit Live-Action Netflix Series Over "Creative Direction"
Peter: Would you still be excited to watch a live action series after this?
Peter: Does this mean Apple will just be getting some tv shows executive produced by Scorsese and some documentary few people are interested, or will we get more big narrative films directed by him?
Peter: Any love for the original movie? How do you modernize this concept?
HT: Seth MacFarlane is Switching Gears to Develop Epic Drama 'The Winds of War' 
Peter: Will MacFarlane be able to make a good serious movie?
Ben:
New York Comic Con 2020 Will Be Entirely Virtual, and Seems to Have Learned a Lesson from Comic-Con at Home's Failure
Will interactivity make NYCC feel more lifelike than SDCC?
Peter: What might this title tell us about the sequel?
Brad:
'Tenet' Has Fewer VFX Shots Than Most Romantic Comedies, Described as "the Hardest Movie Any Editor Has Ever Had to Cut"
Peter: "portraying time running in different directions" what do you think that means?
Peter: Wasn't 20th Century Fox trying to adapt this into a movie a while back?
All the other stuff you need to know:
You can find more about all the stories we mentioned on today's show at slashfilm.com, and linked inside the show notes.
/Film Daily is published every weekday, bringing you the most exciting news from the world of movies and television as well as deeper dives into the great features from slashfilm.com. 
You can subscribe to /Film Daily on
iTunes
,
Google Podcasts
,
Overcast
,
Spotify
and all the popular podcast apps (
RSS
). 
Send your feedback, questions, comments and concerns to us at
peter@slashfilm.com
. Please leave your name and general geographic location in case we mention the e-mail on the air.
Please rate and review the podcast on iTunes, tell your friends and spread the word! 
Thanks to Sam Hume for our logo.