Josh Trank And Tom Hardy Reuniting For Limited Series About The CIA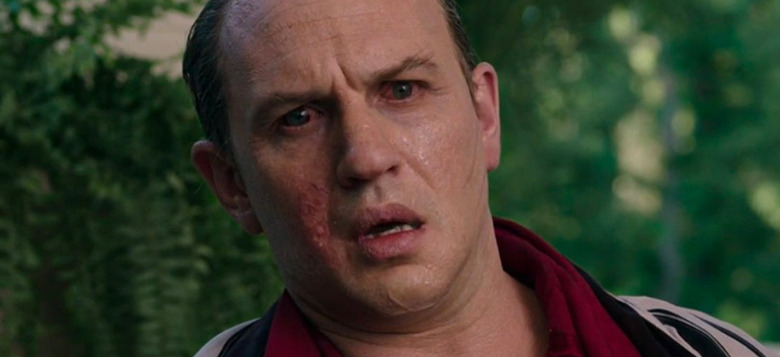 Josh Trank and Tom Hardy recently unleashed Capone upon the world, and they're not through yet. According to Trank, he's developing a new limited series about the CIA for Hardy to produce and star in. The series will track the forming of the CIA and, in Trank's words, "capitalism versus communism." And I only have one question: what weird voice will Hardy use on the show?
I'm one of the few people who enjoyed Capone, Josh Trank's weird horror movie/gangster movie hybrid that has Tom Hardy playing a ghoulish, rotting nightmare version of Al Capone at the end of his life. As such, I'm all-in on future Trank/Hardy endeavors, so I'm definitely interested in this CIA limited series Trank told Collider about:
"I'm working on this limited series that Tom Hardy is producing and that he's involved in and he's very excited about, and I'm excited about, [and it's] a story that spans decades, from right at the end of World War II and concerning the formation of the CIA, but from a point of view that hasn't really been seen in a movie or in television before, and is just mentioned in books. It deals a lot with Castro and Cuba, and capitalism versus Communism. It's really big. Sort of the, you know, capitalism versus communism. It's really big."
Really big, you say? Sign me up. The ground Trank talks about covering here was also the subject of The Good Shepherd, the Robert De Niro-directed 2006 drama about the formation of the CIA. Despite the prestige involved with that pic – De Niro, Matt Damon, Angelina Jolie, and more – and an admittedly fascinating subject, the end result left me a little cold. Perhaps this Trank/Hardy series will have better results.
The Good Shepherd
The Trank/Hardy project doesn't seem to be set-up anywhere yet, and according to Collider, it doesn't even have a greenlight yet – it's just something Trank and Hardy are working on. "It's really good. It's interesting, it's dangerous and it's fascinating," Trank says. "The things I'm learning from it, it lends so much big commentary and parallel to how we ended up where we are now, and I'm fascinated by those things."