New 'Saturday Night Live At Home' Gets Help From Brad Pitt, Adam Sandler, Paul Rudd, And Lots Of Graphics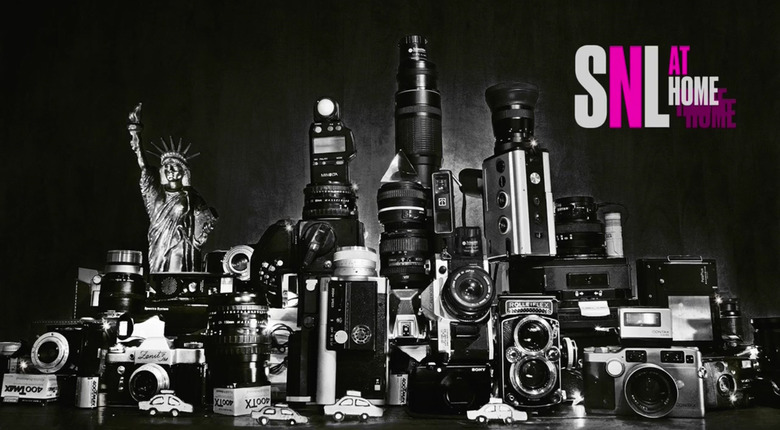 Saturday Night Live At Home returned with another set of remotely produced sketches this weekend, and you can tell that the cast and crew learned some lessons from their first outing, and they improved the quality of the sketches, both in content and in presentation. In addition to some guest appearances by Brad Pitt, Adam Sandler, and Paul Rudd, the graphics department also came out in full force to give the sketches some extra flair.
So without further adieu, let's take a look at the best and worst sketches from Saturday Night Live At Home.
The Best
Grocery Store Ad – Here's one of several instances where the graphics department helped elevate this weekend's round of sketches. Kate McKinnon and Aidy Bryant join forces for a faux business again, this time for a grocery store that isn't quite stocked up on the things you need, but rather stuff that they're desperate to get rid of. The extensive list of fake, terrible products like Mint Pringles and the ever-growing desperation to sell Dasani water in some form made this a home run.
Whiskers R We – This recurring cat shelter bit doesn't always work, and sometimes the cute cats used in it have to do the heavy-lifting. So how does it work when Kate McKinnon only has one cat to work with? Well, it adds a lot of charm, especially when McKinnon uses little props to help vary the appearance of the single cat in her apartment. The different cat names and the way her cat reacts to this tomfoolery is immensely entertaining.
FaceTime with Paul Rudd – We're not sure how Paul Rudd got wrangled in to be the actor who has a weird cousin catching up with him for the first time in a long time, but here we are. Heidi Gardner plays Paul Rudd's cousin, who is still into coloring, baseball card, and, as evidenced by her t-shirt, the Dick Tracy movie. This is such an odd character, but I love the confidence with which she mocks Paul Rudd, especially when she points out who got a Golden Globe instead of him.
Released Early – Chris Redd just got out of prison in this coronavirus-inspired sketch, and he's on the prowl for some action with the ladies he used to hook up with. That makes for some awkward FaceTime calls, especially when he learns what Aidy Bryant's situation is, and when he realizes Cecily Strong may be even more desperate than him. Redd is great in this sketch and it makes me wish he got more opportunities like this to shine on SNL.
Stuck in the House – Music video parodies and comedic raps are clearly Pete Davidson's strong suit for Saturday Night Live At Home, which isn't surprising since he excels at those when the full show is on the air. But in this one, he gets some help from a comedic hero of his in the form of Adam Sandler contributing some verses and footage to this rap about being stuck at home during quarantine. Seeing Sandler take the time to do this, especially with his family involved, is awesome.
Aidy's Childhood Journal – At first, this seems like it's just a hilarious bit where Aidy Bryant is mocking her child self for having these diaries full of weird kid stuff. The "turtels" stuff was particularly funny, but then it takes a bit of a darker turn as she comes to term with quarantine and how desperate she is to come out of this.
The Average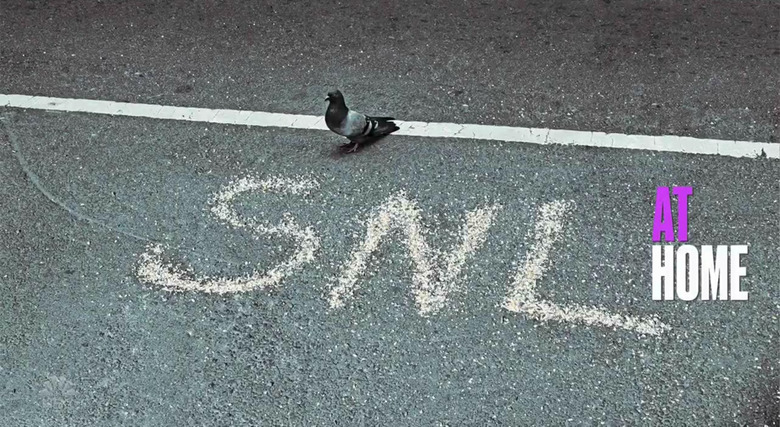 Dr. Anthony Fauci – While there was he initial satisfaction of seeing Brad Pitt make a rare appearance on Saturday Night Live as Dr. Anthony Fauci (who wanted the actor to play him on the sketch show), this sketch is unfortunately more depressing than funny. Though Pitt's reactions to Donald Trump spewing garbage out of his mouth is amusing, it's also maddening. This was a charming way to open the show, especially with the tribute to health care workers, but otherwise, it was just fine.
What's Up with That – Even though SNL struggled with bringing a game show formula to this kind of format of the show in the first Saturday Night Live At Home, they decided to go all-in by doing a home edition of the recurring sketch "What's Up With That," which hasn't been done on the actual show in a long time. It doesn't entirely work, mostly due to timing, but I gotta say, the graphics, editing and energy here still make it entertaining enough to bring a smile to your face, even if it's a bummer they couldn't actually get Bill Hader to participate as Lindsey Buckingham. But at least they got Jason Sudeikis in there for his dancing.
Soul Cycle at Home – Here's yet another recurring sketch from the regular show that made for a fun quarantine version. The people who teach exercises classes, whether in gyms or through subscription services, are still doing their best to lead those who want to work out from home, but all these people are still pretty terrible when it comes to their personalities and hype techniques. It's about as funny as it normally is on SNL, which is typically right in the middle somewhere.
Melissa Seals the Deal – Melissa Villaseñor's big contribution to SNL this week is more weird than laugh out loud funny. There are still some solid bits here, and her dedication to the bit visually is top notch, but there's something about it that still doesn't make it overly hilarious.
Airbnb Commercial – We need to see more of Chloe Fineman's oddball characters on SNL. Yes, her impressions are great, but this juxtaposition of her playing an Airbnb host and the rave-loving, foreign guest who has been stuck at her place due to the coronavirus pandemic is really good. It doesn't ever become something where you're laughing heartily necessarily, but the premise is good, and the characters are crafted very well. It's just good.
Snapchat Filter Reporter – This sketch feels like something that should be on All That instead of Saturday Night Live. I feel like there are infinitely more goofy Snapchat filters that could have been used to make this sketch better. The visuals are the joke, and they're fine for a snicker at first, but otherwise, I just think it could have been elevated with filters that were a little more inappropriate.
Pornhub – This is a funny commercial parody for the most part. But the reason it's not ranked high on this list is that it honestly felt very predictable. The fact that the company wasn't being mentioned at all throughout this sketch made it clear that's what the punchline was going to be, and it took away from the comedy of it all. The funniest part was Mikey Day's quick reaction to his kid showing up when he was getting ready to watch something on Pornhub.
The Worst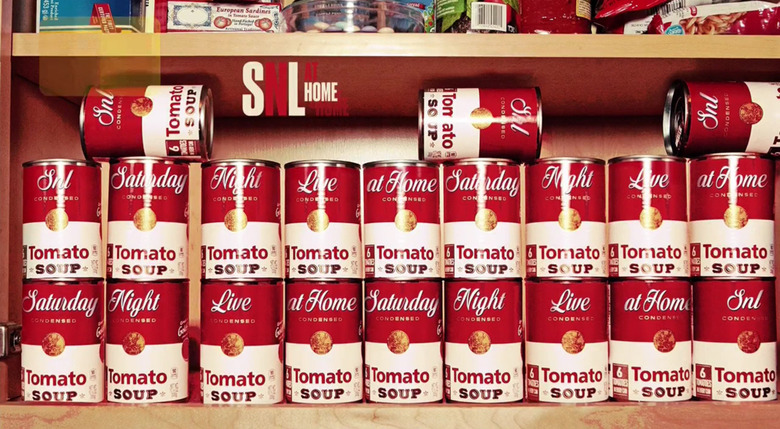 What's My Name? – Sometimes Kyle Mooney's weird stuff lands firmly on SNL, and sometimes it doesn't. Unfortunately, this was one of those times. It's a little too oddball to find any sure footing, and even though it's impressive that they were able to pull off multiple Kyle Mooney's in the same shot without having a lot of resources, the effort didn't result in a satisfying sketch. The randomness of the end with one of the two main character's disappearing was amusing, but it also felt like Mooney didn't know how to end the sketch, so he went with that weird exit.
O.J. Address – It looks like Kenan Thompson is in  Los Angeles instead of New York, since he was able to use this palm-tree littered setting to pretend to be O.J. Simpson doing one of his Twitter videos where he completely lacks any self-awareness or humility. This sketch wasn't necessarily bad, but it also didn't feel like it brought anything to the table that was funny enough to make the show.
Big Papi Cooking Show – While I admit that a cooking show format is a clever way to bring this recurring Weekend Update bit into the Saturday Night Live At Home arena, this one just didn't do anything for me. And I'm not sure if I'm supposed to know who that guest star is in this sketch, but I don't, so the joke is lost on me if there's another layer to it.
The Reveal – The Law & Order angle on this sketch feels so forced, and the premise is really flimsy. However, I like the idea of Beck Bennett playing this detective who is trying to bring back some classic rock that's about hanging out and barbecues and stuff like that. I wish SNL had the production capabilities to create a full-on retro music video with the "Rare Meat" song he sings in this sketch, because that would have been much better than whatever the hell this is.
Weekend Update
Here's another great example of the graphics department getting involved to make Weekend Update feel a little more familiar. I'm not sure why it took them until the second episode to use the background tool to add the real Weekend Update backdrop to this segment, but here we are. They also dropped the "audience" they used the first time around, which felt like it gave it better flow, even if it's odd not hearing laughs after these one-liners. Technology makes the interaction between Michael Che and Colin Jost a little stilted, but this was still an overall improvement over last week's segment, even if the end isn't quite as good as the first time around.
Pete Davidson on Hooking Up During Quarantine – On top of doing music video parodies and comedic raps, Pete Davidson also got to do the other thing he does best on SNL by doing a little stand-up style bit on Weekend Update about hooking up during quarantine. Again, technology makes this a little odd as the interaction between Davidson and Jost isn't very smooth, and the delay on the audio with the video is a little distracting, but Davidson was still on point here with what he usually does.
The Host
Well, there wasn't really a host this week. You could say it was Brad Pitt since he started the show as Dr. Anthony Fauci and introduced Miley Cyrus, complete with a faux SNL stage background, but he didn't really do a monologue like Tom Hanks did the first time around. Does that mean we can officially call him a host? Probably, but we wish we got a little more out of Brad Pitt in this episode, especially since he's only ever made a cameo on the show once before in 1998, and has never actually hosted.
The MVP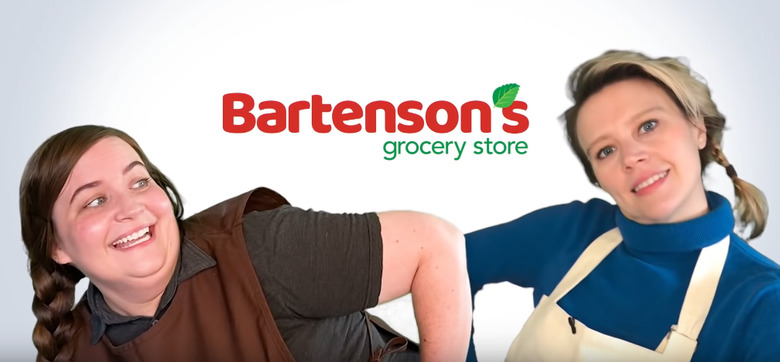 Kate McKinnon and Aidy Bryant – These two were dynamite this week, even moreso than their first outing. From their collaboration on that grocery store commercial to their individual contributions that were both among the best of the night, McKinnon and Bryant aren't letting quarantine get them down, and they're using their home environments to their advantage. Though a big part of the credit for the grocery store ad goes to the graphics department, it was still something that truly belonged to McKinnon and Bryant.
The Final Word
The cast of Saturday Night Live really figured out how to make the remote format work a little better this week. Not only was there a little more variance in the sketches and how they used the "at home" restrictions and premises, but the post-production team really ramped up their game to help make you forget that these sketches are all being done on a shoe-string budget, and sometimes they really used it to their advantage too, making for some quaint but hilarious sketches.
It seems like everyone also realized that they needed a better lighting situation to make the sketches look a little more polished, because a lot of the cast members suddenly had those professional ring lights that make-up tutorial videos and other talking head web shows often use.
The overall improvement in quality might have been a result of taking a weekend off, especially since it's possible that they're not producing the show in just a single week as they usually do. But that's fine with me if they can keep this momentum going each time they do a show like this.
We're not sure when/if Saturday Night Live At Home will be back for a third episode, but we'll keep you posted.