Ep. 562 - Portrait Of A Lady On Fire (GUEST: Valerie Complex)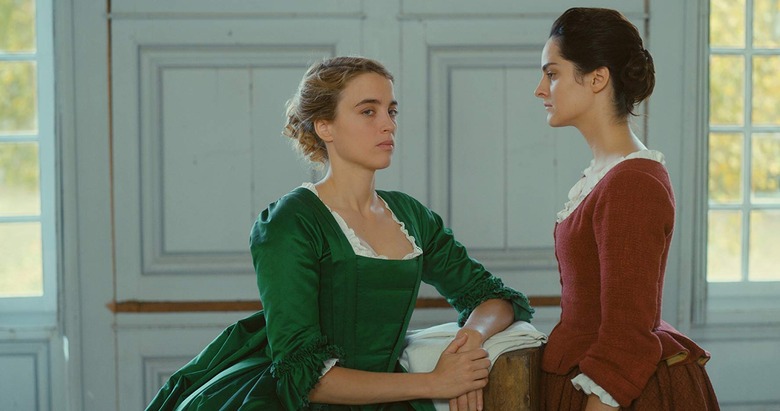 Another week, another opportunity to catch up on some movies at home. In this episode, David, Devindra, Jeff are joined by Valerie Complex to review Portrait of a Lady on Fire, now available streaming on Hulu.
Check out Devindra's review of Quibi here.
Thanks to our sponsors this week:  Betterhelp, Feals, and Hunt a Killer.
Visit betterhelp.com/FILMCAST for 10% off your session.
Go to feals.com/FILMCAST and become a member to get $50 off plus free shipping.
Go to huntakiller.com/FILMCAST and get 20% your first box.
Shownotes (All timestamps are approximate only)
What we've been watching (~12:00)
Devindra: Quibi, Tales from the Loop
Jeff: Wrestlemania
Feature (~54:30)
Portrait of a Lady on Fire
Spoilers (~1:19:30)
Credits:
Our music sometimes comes from the work of Adam Warrock. You can download our theme song here. Our Slashfilmcourt music comes from SMHMUSIC.com. Our spoiler bumper comes from filmmaker Kyle Hillinger. This episode was edited by Beidi Z.
If you'd like advertise with us or sponsor us, please e-mail slashfilmcast@gmail.com.
Contact us at our voicemail number: 781-583-1993
You can donate and support the /Filmcast by going to slashfilm.com, clicking on the /Filmcast tab, and clicking on the sidebar "Donate" links! Thanks to all our donors this week!