Theme Park Bits: Rise Of The Resistance Queue At Disneyland, A Celebrity Drink At Epcot, And More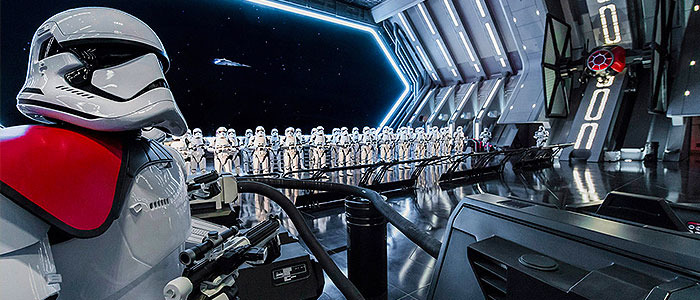 In this edition of Theme Park Bits:
There's a special margarita at Epcot from a famous source.
Disneyland's planning its queue strategy for Rise of the Resistance.
Disneyland's version of Star Wars: Galaxy's Edge opened a few months before the one in Disney's Hollywood Studios did, but the E-Ticket marquee attraction Rise of the Resistance arrived in Orlando first. With the January 17 opening date of Rise of the Resistance bearing down at Disneyland, they're planning their strategy for the queues. And forget about FastPass: they'll have a virtual queue at Disneyland, too. It might not all operate the same way as things have in Orlando, but the upshot is this: make sure you have the Disneyland app, because as soon as you're in the park, you'll need to log in and queue in a virtual boarding group. When it's your group's time to ride, the app will let you know. So...y'know, make sure you're there early.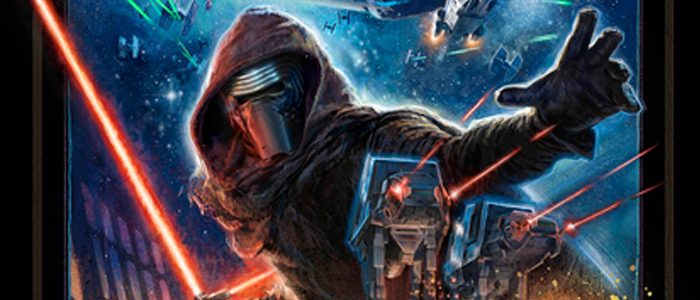 But speaking of Rise of the Resistance, let's say that you're a little wary about going on the ride because it might have a technical breakdown or two. The ride is said to be extremely detailed, with all sorts of Audio-Animatronic wizardry involved. Yet in one case — the Kylo Ren Audio-Animatronic — don't worry, because Disney has a backup plan in place. As captured via this report, Plan B lets you see a TIE Fighter at a crucial point of the ride if the second Kylo Ren Audio-Animatronic isn't working. It's nice to know that even something as high-tech as this attraction has backup plans set up.
Let's head over to Epcot for our next couple of stories. If you're of drinking age, and you've visited World Showcase in Epcot, you know that one of the most enjoyable ways to spend your time is by drinking around the World in the 11 pavilions themed to different countries. The Mexico pavilion, which sports La Cava Del Tequila (three guesses what type of spirit is most heavily featured there, and the first two don't count), just got a celebrity upgrade. In La Cava, you can now get a brand-new margarita designed by Neil Patrick Harris. The Frozen Black Magic Margarita has blackberry puree, mint, and costs $21. So hopefully you've got cash to burn. Or drink.
Also in Epcot, they're expecting the arrival of a brand-new nighttime fireworks spectacular, HarmonioUS. (Yes, the last two letters are intentionally capitalized.) We now have a bit more clarification on when that show will arrive: sometime this spring. Now, as you may remember, the nighttime show used to be IllumiNations: Reflections of Earth, but that wonderful experience has sadly gone the way of the dodo in place of the upcoming HarmonioUS. This show, fairly or not, is going to have big shoes to fill, so hopefully, the Imagineers have some very exciting things planned.
The Walt Disney World Resort is pretty massive all by itself, at 43 square miles. But it could always get bigger, or so the thinking must be over for the braintrust who just purchased a 235-acre plot of land just west of the Disney World area. This isn't the only time Disney has purchased more and more land — they did so last year with a 1,500-acre spot. More than likely, they're only doing so for conservation purposes, but there's no reason we can't make rank speculation about what else that land could be for. One of these days, they could be bound to announce a fifth park. Maybe.