Writer's Room Discussion: The Best TV Shows Of The Last Decade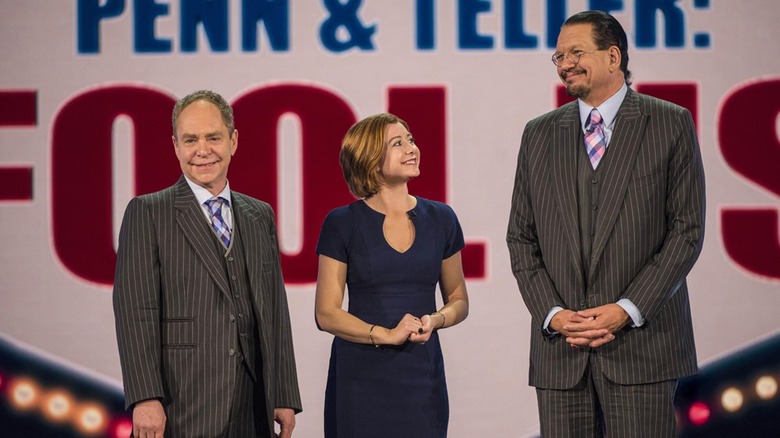 On the December 17, 2019 episode of /Film Daily, /Film editor-in-chief Peter Sciretta is joined by /Film managing editor Jacob Hall, weekend editor Brad Oman, senior writer Ben Pearson and writers Hoai-Tran Bui and Chris Evangelista to have a water cooler discussion to decide the 25 best tv shows of the 2010's.
Opening Banter: Our rules for this decade list are a bit weird, we decided to make qualifying line be the date of the pilot airing. So if it didn't happen within the last decade, it didn't make the cut, unfortunately, this means that shows like Mad Men, Breaking Bad and Parks and Rec don't qualify.Our Feature Presentation: A Writer's Room Discussion about the best television shows of the last decade.Notable missings: Justified, The Great British Bake Off/Baking Show, Halt and Catch Fire, Orange is the New Black, Girls, Orphan Black, The Expanse, Sense8, The CrownOur Starting List:Adventure TimeAnthony Bourdain: Parts UnknownThe AmericansAmerican VandalAtlantaBarryBetter Call SaulBlack MirrorBroad CityBrooklyn Nine-NineChernobylCobra KaiCrazy Ex-GirlfriendDocumentary Now!FargoFleabagGame of ThronesGlowGoblinThe Good PlaceHannibalThe Haunting of Hill HouseI Think You Should LeaveThe JinxKey & PeeleKilling EveThe LeftoversMan Seeking WomanThe Marvelous Mrs. MaiselMaster of NoneMindhunterMr. RobotNarcosNathan for YouNew GirlOver the Garden WallPenny DreadfulPenn & Teller's Fool UsThe People vs. OJ Simpson: American Crime StoryRick and MortyRussian DollSharp ObjectsSilicon ValleyStranger ThingsSuccessionTerriersTwin Peaks: The ReturnVeepWatchmenWestworldAll the other stuff you need to know:
You can find more about all the stories we mentioned on today's show at slashfilm.com, and linked inside the show notes.
/Film Daily is published every weekday, bringing you the most exciting news from the world of movies and television as well as deeper dives into the great features from slashfilm.com. 
You can subscribe to /Film Daily on
iTunes
,
Google Podcasts
,
Overcast
,
Spotify
and all the popular podcast apps (
RSS
). 
Send your feedback, questions, comments and concerns to us at
peter@slashfilm.com
. Please leave your name and general geographic location in case we mention the e-mail on the air.
Please rate and review the podcast on iTunes, tell your friends and spread the word! 
Thanks to Sam Hume for our logo.