'The Outsider' Featurette Goes Behind-The-Scenes With Stephen King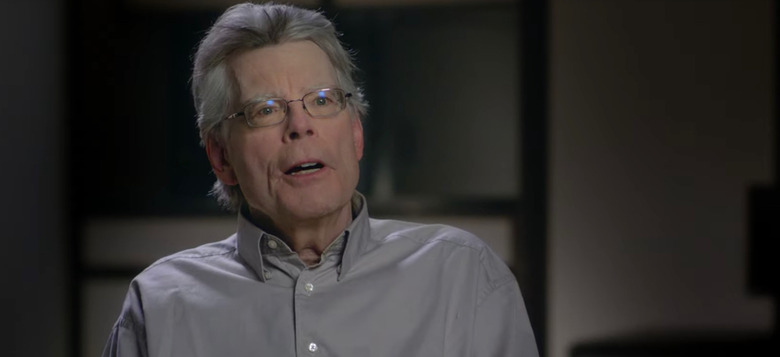 The Outsider is the latest Stephen King adaptation headed our way, and it looks to be a particularly good one. The HBO series starts off with an unspeakable crime – but a crime that appears to be open and shut. There's a mountain of evidence pointing towards a guilty party. And yet...there's also plenty of evidence that seems to point to that same person's innocence. So just what is going on here? A new The Outsider featurette goes behind-the-scenes of the show with the cast and crew, including Stephen King himself.
The Outsider Featurette
At the start of this clip, Stephen King mentions that he's always been fascinated by the detective story so he wanted to write his own. But he added he also wanted to "take it a step further." So, in true Stephen King fashion, things in The Outsider start off seeming like they're set in the real, normal world. And then...in comes the supernatural.
At the start of the story, smalltown local Terry Maitland (Jason Bateman) is arrested for the murder of a child. Even though Terry has been an upstanding guy his whole life, and has never struck anyone as a killer, there's an overwhelming amount of evidence linking him to the crime. And yet...there's a twist. There's also evidence that Terry was 70 miles away when the murder took place. He couldn't be in two places at once, could he?
The case perplexes local detective Ralph Anderson (Ben Mendelsohn), a man with no interest in the supernatural. Soon, in true X-Files fashion, the scientific Ralph is paired with a partner who is more in touch with the paranormal – Holly Gibney (Cynthia Erivo). The series is written for television by Richard Price (The Wire, The Night Of), who also serves as executive producer, and I'm excited to see how Price handles King's material. That's an unexpected – but promising – match. I'm also really excited to see Mendelsohn play a non-villain for a change.
In addition to Mendelsohn, Erivo, and Bateman, the series stars Bill Camp as Howie Salomon; Mare Winningham as Ralph's wife Jeannie Anderson; Paddy Considine as Claude Bolton, manager of a local strip club; Julianne Nicholson as Glory Maitland; Yul Vázquez as Georgia Bureau of Investigation detective Yunis Sablo; Jeremy Bobb as Alec Pelley, a private investigator hired by Howie; and Marc Menchaca as detective Jack Hoskins.
The Outsider premieres January 12 at 9 pm on HBO.