'Mel Brooks: Unwrapped' Trailer: HBO Documentary Looks Back At Legendary Comedy Filmmaker's Career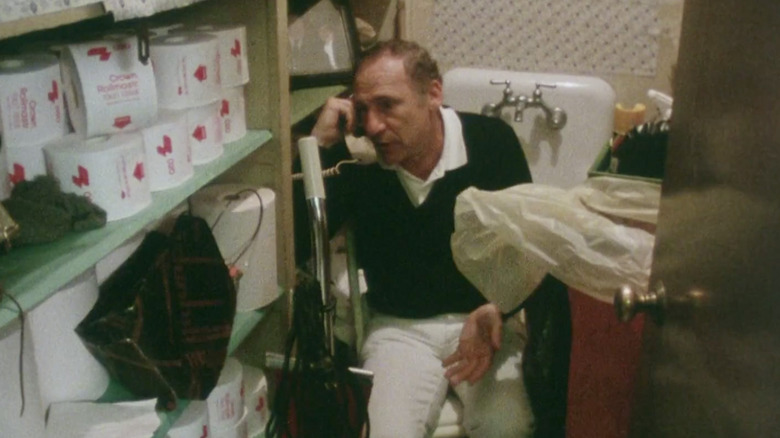 It turns out you don't have to do much to make one of the funniest documentaries out there. Just point a camera at Mel Brooks and say action. The comedy legend is getting an HBO documentary about his life and career, and already the trailer is funnier than half of today's comedy movies. Mel Brooks: Unwrapped is a documentary long in the making, starting with footage from British filmmaker Alan Yentob originally shot for BBC in 1981. Watch the Mel Brooks Unwrapped trailer below.
Mel Brooks Unwrapped Trailer
When Alan Yentob approached Mel Brooks in 1981 to film the comedy legend in his day-to-day life, the filmmaker behind classics like The Producers, Young Frankenstein, Blazing Saddles, and more joked that Yentob didn't have an ending. More than 35 years later, he still doesn't. Yentob would go back to interview Brooks throughout his career, charting his ascendence to award-winning filmmaker and producer, to Hollywood icon. And through those years, Brooks' sharp wit and humor never dulled.
It's amazing to watch this one-minute trailer for Mel Brooks: Unwrapped and witness Brooks' timeless, always-relevant comedy in action. It proves how much of a genius the comedy icon was, and is, and teases what could be one of the funniest documentaries HBO has ever produced.
Here is the synopsis for Mel Brooks: Unwrapped:
Mel Brooks: Unwrapped takes a look back at the legendary career of award-winning actor, writer, producer and director Mel Brooks as told through his hilarious and insightful interviews with producer Alan Yentob, former creative director for the BBC.
Since 1981, Yentob has filmed the comedy icon for a number of candid conversations and mock-interviews in which Yentob plays a "straight man" to Mel's high-energy, quick-witted, unsparingly sarcastic persona. Combining Yentob's archival material with present-day interviews and verité footage of the now 93-year-old Brooks, Mel Brooks: Unwrapped is filled with the venerated comedian's tongue-in-cheek musings and anecdotes about his life and career.
The 67-minute special also sees Yentob following Brooks in his day-to-day life, including a visit with long-time friend and collaborator Carl Reiner — who dubs Mel "the funniest human being in the world" — to share some spaghetti and meatballs and take a look back at some iconic clips from Brooks' 60-plus years in showbiz.
Mel Brooks: Unwrapped debuts on HBO on December 13, 2019.