Listen To That 'Watchmen' Cover Of "Life On Mars" From Trent Reznor And Atticus Ross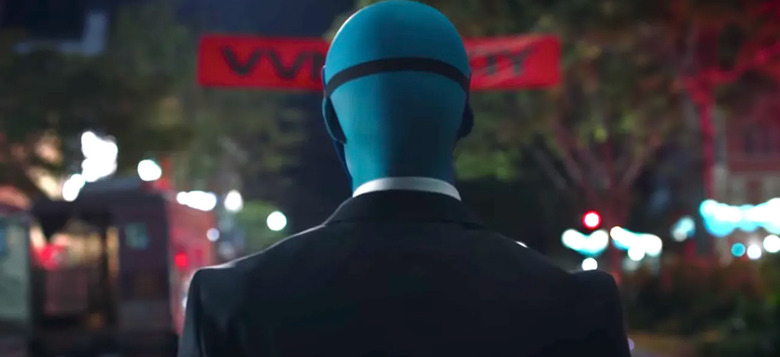 The latest, jaw-dropping episode of Watchmen concluded with a gorgeous, low-key cover of David Bowie's "Life on Mars", courtesy of Trent Reznor and Atticus Ross. The song choice might be slightly on the nose considering the scene it accompanies, but hey – it works. The "Life on Mars" cover will be included on the Vol. 3 release of the Watchmen soundtrack, but if you can't wait until then, you're in luck – it's now available to listen to online. Spoilers follow.
Watchmen – Life On Mars Cover
The most recent episode of Watchmen ends with the shocking reveal that Dr. Manhattan has been hiding out in plain sight the entire time, disguised as Cal, Angela's husband. As Watchmen unveils this twist, the familiar notes of "Life on Mars" kick in. It's an amusing, albeit obvious, choice – since Dr. Manhattan was believed to be hiding out on Mars this entire time.
As predictable as this music choice may be, it doesn't make the track itself any less fantastic. Reznor and Ross strip-down Bowie's song and make it almost a lullaby. It's the type of music you could easily have playing in the background all day. There's an added layer here when you take into consideration Reznor's relationship with Bowie. The two artists toured together, and after Bowie's death, Reznor wrote a touching tribute in which he credits Bowie with helping him get sober. "His music really helped me relate to myself and figure out who I was," Reznor wrote. "He was a tremendous inspiration in terms of what was possible, what the role of an entertainer could be, that there are no rules."
This track will be included in the third and final volume of the Watchmen soundtrack, which is due out on December 16, the day after the December 15 season finale. In the meantime, check out another track from volume 3, titled "The Way It Is", below.