Daily Podcast: Spoiler Discussion Of 'Watchmen' Episode 6, "This Extraordinary Being"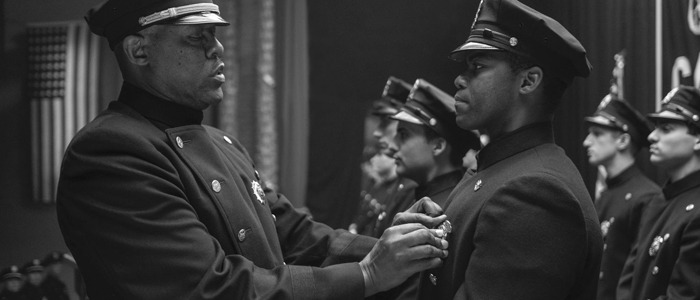 On the November 25, 2019 episode of /Film Daily, /Film senior writer Ben Pearson is joined by /Film writer Chris Evangelista to have a spoiler-filled discussion about the sixth episode of HBO's Watchmen, entitled "This Extraordinary Being."
Opening Banter: In Our Feature Presentation: Watchmen spoiler conversation.No Adrian Veidt, no Looking GlassHooded Justice origin storyCaptain Metropolis – even the Minutemen won't accept Will for who he really is, and they won't help him when he needs helpPlays out very differently in American Hero Story (escapes through glass instead of entering through it)June as Will Reeves's Alfred – her true identity is revealed"Beware the Cyclops" – Klan's subliminal plan uncoveredPassing down trauma to the next generation: Will's son dresses up like Hooded Justice & Will freaks out about itJudd questionJune questionThe episode's aesthetic choices – is this a repudiation of the idea that Lindelof is dunking on Zack Snyder?Theory Corner: Ideas for what the Millennium Clock might do? (Reference Peteypedia entries)ALSO: Read Veidt email Other Articles Mentioned:
'Watchmen' Exclusive: All Your Burning Questions About the Robert Redford Administration Have Been Answered
All the other stuff you need to know:
You can find more about all the stories we mentioned on today's show at slashfilm.com, and linked inside the show notes.
/Film Daily is published every weekday, bringing you the most exciting news from the world of movies and television as well as deeper dives into the great features from slashfilm.com. 
You can subscribe to /Film Daily on
iTunes
,
Google Podcasts
,
Overcast
,
Spotify
and all the popular podcast apps (
RSS
). 
Send your feedback, questions, comments and concerns to us at
peter@slashfilm.com
. Please leave your name and general geographic location in case we mention the e-mail on the air.
Please rate and review the podcast on iTunes, tell your friends and spread the word! 
Thanks to Sam Hume for our logo.