Will Ferrell Gets Shaken By Ryan Reynolds On 'Saturday Night Live' In A Star-Studded But Middling Episode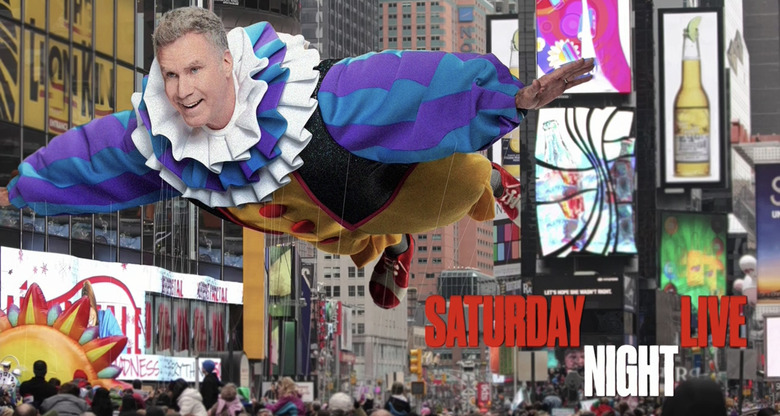 Will Ferrell returning to Saturday Night Live to host the show for his fifth time. Usually that's a big deal, but it's not always depicted in sketch form on the show, and unfortunately this was one of those times where they glossed over it. But in the end Will Ferrell still had a blast being back on the show, and he got a little help from Ryan Reynolds as a surprise guest star, along with several familiar faces making one of the most star-studded political debate sketches in recent memory. How was the rest of the episode? Find out as we run through the best and worst sketches from the Will Ferrell hosted Saturday Night Live.
The Best
2020 Democratic Debate – It's night and day when you compare the kind of satire SNL is able to produce when mocking the Democratic side of politics nowadays. If you need anymore evidence of that, just compare this outstanding debate sketch with a plethora of new and returning guest stars as the candidates to the cold open with Alec Baldwin and Donald Trump, where not even Will Ferrell could elevate the sketch that was dead on arrival But we'll get to that. Just enjoyed this outstanding skewering of the crowded Democratic debate and pretend no other political sketch was done.
Party Song – There's something that is always hilarious about Will Ferrell putting on a faux warm smile and acting like an unintentionally discomforting grown man. As an AP English teacher with marital problems attending a teen party, you can't help but laugh and feel so sad for this guy. The increasing concern and confusion from Mikey Day and Cecily Strong only increases the hilarity. I'm torn on whether or not it would have been funnier if the lyrics rhymed all the time or if some of the comedy comes from them just breaking the musical act in that way. No matter, this was a great sketch.
The Average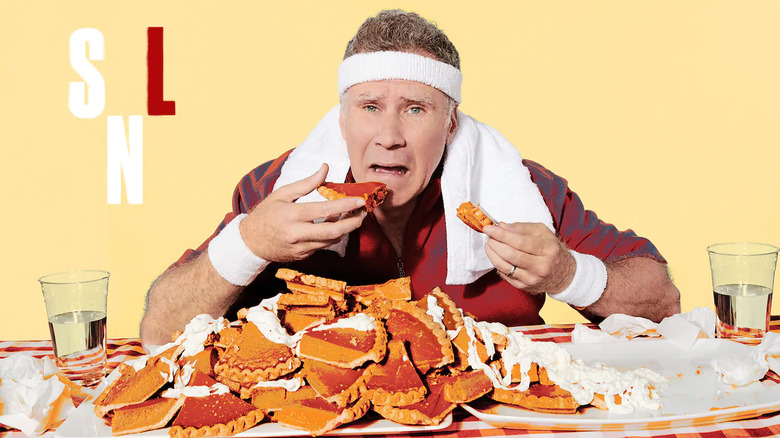 Cinema Classics: The Wizard of Oz – Kate McKinnon puts on a great Judy Garland voice in this sketch, but I found myself wishing the set-up advanced beyond the concept of some dwarves in Kansas being upset about appearing as munchkins in Dorothy's adventure in Oz. Will Ferrell's voice, especially when expressing anger brings the biggest laugh, and Bowen Yang and Kyle Mooney have some pretty funny facial expressions throughout. But it feels like the writers didn't know where to take this sketch in the end. Also, Kenan Thompson's introduction in the beginning was funnier than half of this sketch.
Ventriloquist – The wig is what makes this sketch land better than it otherwise might have been. Again, it's Ferrell that makes small moments in the sketch really funny. But as this sketch went on, much like the Wizard of Oz sketch, it felt like it didn't end up going anywhere. Maybe the best part of the sketch is the way Kenan Thompson and Cecily Strong get upset at Ferrell's treatment of the dummy. But in the end, I was hoping either Ferrell's reactions would escalate in return or that the lines the dummy had would get even more concerning.
Heinz – This Thanksgiving commercial feels like it could have used a little more time in the oven. As funny as it is for sexual sounds to come from a ketchup bottle, it doesn't feel like it gels with the concept of the faux product itself. That might be a little nitpicky for such a goofy comedy sketch, but it might have been better if the product was given a better name.
Pizza Ad – Here's one of those sketches that genuinely makes you feel sorry for the characters. This family genuinely feels like they have some issues. While it definitely brings some laughs, especially with how defeated Kate McKinnon feels, but overall, it didn't land all that firmly for me.
The Worst
First Thanksgiving – All right, so throughout the sketch, it's hard to appreciate anything that's happening when you have Will Ferrell playing a Native American father, and while he's accompanied by some partially non-white actors as his family, everything just feels wrong. That's a shame because the premise itself is amusing, even if the John Smith bathroom breaks in between don't really go anywhere. It seems like the wrtiers realized this halfway through getting this sketch together and thought it might be funny to address this with a joke about how everybody poops. It just doesn't work.
Trump Impeachment Press Conference – Yikes. What the hell happened with this sketch? Why does SNL even bother bringing back Alec Baldwin as Donald Trump? There's absolutely nothing funny in this sketch, and most of the attempted jokes have already been done elsewhere on the late night circuit. But at least SNL shoehorned in a lazy reference to the real, stupid notes that Trump wrote when he participated in this press conference.
Weekend Update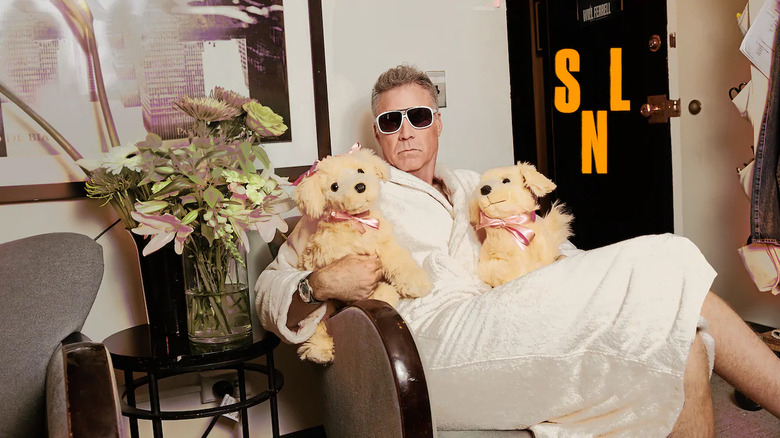 A shortened edition of Weekend Update feels like it was cut down simply because the length of the Democratic debate sketch spanned roughly two whole sketches. But maybe it's for the best since this edition didn't feel like it had the best one-liners from Michael Che and Colin Jost. It almost felt phoned it, though the bit about Julia Roberts being suggested to play Harriet Tubman was solid.
Guy Who Just Bought a Boat on Thanksgiving – Admittedly, the Guy Who Just Bought a Boat hasn't been one of my favorite recurring characters. It feels like even more of a one-note joke than the usual recurring guests at the desk. But this particular edition felt like it got as raunchy as it could get on late night network television without upsetting standards and practices. The double entendre at play here was clever, gross, and delivered perfectly by Alex Moffat. Plus, you gotta love Ryan Reynolds bragging about his big flaccid member.
The Host
What can be said about Will Ferrell that we don't already know from his tenure on the show in the 1990s and early 2000s? The guy brings endless charm and enthusiasm even in the most lackluster sketches. He's saved many of them simply by giving 100%. That feels like it happened more often in this episode than I would have liked, but it was just nice to have Ferrell back in his old stomping grounds. Again, it was a little disappointing that they didn't come up with something for Ferrell joining the Five Timers club, but maybe they just couldn't figure out any approach that felt fresh.
Oh, and as far as the monologue that ended up being delivered, it's clear that Will Ferrell and Ryan Reynolds have enjoyed collaborating (or preparing to collaborate) on their upcoming remake of A Christmas Carol. While the big was undoubtedly enjoyable, it felt like maybe it went on a little too long.
The MVP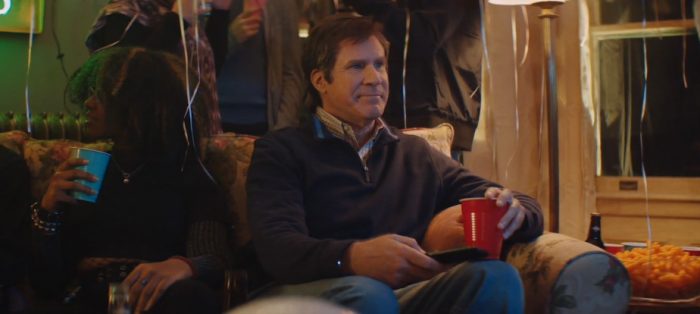 Will Ferrell – Sketches were spread around pretty evenly among the cast in this episode, though Kenan Thompson and the featured players other than Bowen Yang didn't really seem like they got much play. So there wasn't a standout among them, but when you have Will Ferrell hosting, there likely won't be a standout as big as this former cast member. Like I said before, Ferrell's presence elevates has the potential to elevate the worst sketches (even if the Donald Trump bit proves he can't always deliver). It was enough to make this episode one of the best of the season, but it was enjoyable.
The Final Word
While I was hoping to get a little bit more from Will Ferrell returning to Saturday Night Live for his fifth time as host, this was still a fairly enjoyable episode. It didn't pack quite as much of a punch as you hope for from the Thanksgiving episode, but maybe the writers were just as ready for a break as the rest of us and they just didn't have the goods this week. We hope they'll be back with a vengeance when they return after Thanksgiving for the December 7 episode hosted by Jennifer Lopez. Stay tuned.