'The Maxx' Adaptation Coming From Channing Tatum And Producer Roy Lee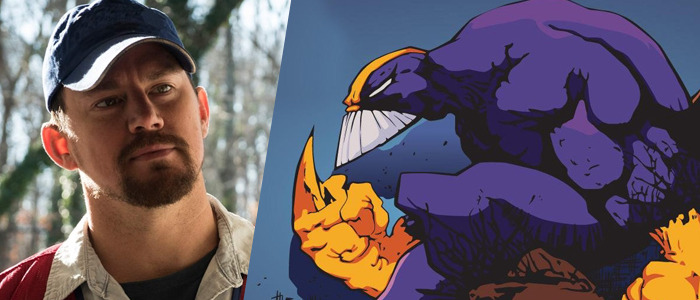 The Maxx, a popular comic from the early 1990s, is the latest comic book to be adapted for the screen. Channing Tatum (Magic Mike) and Roy Lee (It, The Departed) are teaming up to produce the adaptation, but it's still too early in the development stage to know whether it will be a film or a TV series. Learn more about The Maxx below.
According to The Hollywood Reporter, Tatum will produce a new adaptation of the story with his Free Association partners Reid Carolin and Peter Kiernan, and Lee will produce via his production company, Vertigo Entertainment.
The Maxx was one of those early '90s Image Comics series that stood out by being edgy and dealing with dark subject matter that didn't frequently appear in superhero comics. I'll let THR lay out the basics:
The original series followed the adventures of The Maxx, who appears in both the real world and an alternate reality, the Outback. In the real world, he is a homeless man living in a box but in the Outback, he is a powerful masked being who is the protector of the Jungle Queen. In the real world, the latter is a social worker named Julie Winters who frequently works to help the homeless man, unaware that the alternate reality exists and is exerting a dangerous influence on her life.
I remember seeing The Maxx imagery everywhere when I was growing up – all the cool older kids seemed to have stickers and trading cards with these characters emblazoned on them – but I never ended up reading any of the comics myself. That's probably for the best, since the villain was a serial rapist and the story dealt with traumatic events that I definitely was not equipped to handle at that young of an age.
MTV already adapted the comic into a 13-episode animated series in 1995, which went on to win an Annie award for best animated series. You can check out a lengthy recap of that show below:
There's no mention of whether Tatum would want to play the lead role, but I wonder if his involvement here is a subtle admission that he's finally given up on that long-brewing Gambit movie and moved on to a different comic book adaptation instead. Apparently Tatum and Lee are "actively meeting with writers and filmmakers to find the right take for the material," but there aren't any names mentioned as being in contention for the gig yet. We'll keep you posted when we learn more.