15 Under-The-Radar Shows And Movies You Should Watch On Disney+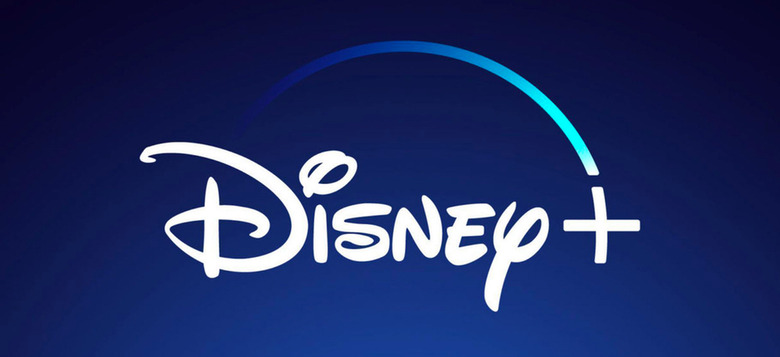 When you launch the Disney+ app on whatever device you use, the homepage bombards with Star Wars, Pixar, and Marvel, it's three most prominent IPs of the past decade. A lot of users are going to gobble up The Mandalorian, rewatch Avengers: Endgame for the hundredth time, or rediscover a lot of the Disney classics from their childhood. Disney+ has a lot of content to choose from and it can be overwhelming in where to begin. A lot of these films were locked in the infamous Disney Vault, unavailable to stream before today. Live-action favorites like 20,000 Leagues Under the Sea and The Absent-Minded Professor loved by an older generation can be shared to a newer one. There's a lot of hidden gems hiding among the heavy-hitters, so I'm here to single out fifteen forgotten and under-appreciated titles to stream that needs the clicks and viewership more than watching Frozen over and over.
THE BLACK HOLE (1979)
I can only imagine families pressing play on The Black Hole only for them to wonder if there is something wrong with their TV as music plays over a black screen. The Black Hole is one of the few (and final) films to include an overture. This signified that Disney was setting the stage for a space opera of grandeur, an event film to capitalize on the intergalactic boom of the 70's. This film is notable for two reasons: it was the most expensive film produced at the time by the Walt Disney Company (budgeted at 26 million dollars) and the first Disney film to be rated PG (for language). Is the film worth watching though? Kinda? Released two years after Star Wars, audiences expected something similar in design, but while there are cute robots, The Black Hole is more in the style of Star Trek: The Motion Picture (released in the same month), exploring the vastness of interstellar space and meddling in deep spiritual themes of Heaven and Hell. It was met with meddling reviews, mostly praising the special effects and miniatures and the score by John Barry (of James Bond fame), but was criticized for its slow, chatty melodrama over exciting space battles. It's a film destined to be remade with the rejuvenation of hard science fiction, but the remake (to be helmed by Tron: Legacy's Joseph Kosinski) was too dark for Disney's standards and is still in development limbo.With a stacked cast of Anthony Perkins, Ernest Borgnine, Maximilian Schell, and the late Robert Forster, The Black Hole never got a lasting reputation in Disney's repertoire, but hopefully the exposure on Disney+ can find a new audience for this underrated film. 
DISNEYLAND AROUND THE SEASONS (1966)
For those who watched the first episode of the Disney+ original program, The Imagineering Story, and wanted to continue to scratch their Disney Parks itch, might I direct you to this special episode from the 1960's Wonderful World of Color anthology titled Disneyland Around the Seasons. Despite its title, this short feature is not about how Disneyland celebrates the seasons with the exception of showcasing its Christmas Fantasy parade at the end. It is about the revolutionary new additions to the park at the start of the decade with Walt Disney guiding you through the opening ceremonies of It's a Small World, Great Moments with Mr. Lincoln, New Orleans Square, Primeval World, and the holiday parade.  One must remember in the days before annual passholders, social media, and vlogging in which every new food item and attraction was intensely dissected by the thousands of park fanatics online, a trip to Disneyland was a luxury and the only way to experience it from home was through this anthology series. As Walt grew older, his ambition shifted from the studios to the theme parks in Anaheim and later Florida. He was always a pioneer in developing new groundbreaking technology that would push the boundary of what a theme park can deliver. This feature, in gorgeous technicolor, doesn't offer mere snippets of Disneyland's latest attractions, but a full expansive tour featuring the entirety of the "it's a small world" boat ride, Abraham Lincoln's dedication speech, and every float and character of the holiday parade. Walt made sure you experienced every detail of his imagination. This is a must-watch for any Disney park fans who craves to see archival footage of Disneyland and see how much have changed (like seeing one of the Three Little Pigs ride the Storybook Canal Boats!) and revisit the glory days of the park's yesteryears. 
DUCKTALES THE MOVIE: TREASURE OF THE LOST LAMP (1990)
This is a pure nostalgia pick, so bear with me. DuckTales was a huge part of my childhood with its catchy theme song and globe-trotting adventures, so when a full-length feature film was released, it instantly became my favorite movie as a kid. My clamshell VHS of DuckTales the Movie: Treasure of the Lost Lamp became a regular customer of my VCR in the mid-90's. I may know this entire film by heart, but hey, who's asking? Taking a page from the exotic artifact-hunting escapades of the Indiana Jones franchise, Treasure of the Lost Lamp takes everyone's favorite capitalist mallard on a rip-roaring crusade to fill his pockets richer by seeking out the lost treasure of Collie Baba (get it?) alongside his nephews, Huey, Dewey, and Louie, and niece, Webbigail (because why not bring the entire family into perils of uncertain doom?). What follows are giant scorpions, a fast-talking genie, ice cream falling out of the sky, and a wizard who turns into animals. Released in the same year as The Rescuers Down Under (another under-appreciated Disney film), it got lost amidst the beginning of Disney's dominance with their run of The Little Mermaid through The Lion King, but this exciting and funny film may lack the extravagant musical numbers and cutting-edge animation, but it's way better than it ever should have been.
MICKEY MOUSE (2012-2018)
Unbeknownst to many, Disney released a whole new collection of Mickey Mouse shorts in the past decade, and good golly, they are amazing. These shorts might be the best version of Mickey to grace a screen since... Fantasia. Yeah, I know. What puts it in the upper echelons of animation is how insane each short is. This isn't the "oh boy!" mascot promoting the magic and wonder that Disney can offer. This is a frantic Mickey Mouse  constantly on the edge of a nervous breakdown. The animation and character designs may be garish at first, but the slick flash animation brings a depth to these classic animated characters never seen before. The shorts harken back to the good ole' slapstick days when Walt was still animating them, but with a modern twist. The shorts vary from absurdist humor and dire situations Mickey and the gang get into. They even poke fun at their own IP in several shorts. Some of favorite scenarios include Mickey going into a panic attack why he doesn't have a hat, Mickey wondering why Donald dresses as a sailor but doesn't actually sail, to Mickey going on a date with Minnie while wearing wearing a very uncomfortable sweater. The shorts have already been memed on the internet so they've already entered that public awareness. The shorts have become the definitive version of the Mouse to the point that Disney is opening an attraction based on the shorts at Walt Disney World and Disneyland called Mickey and Minnie's Runaway Railway. Each short is roughly 4 minutes long and can be easily digested while doing housework. It already has won several awards, and now finally Disney+ allows you to understand why.
MIRACLE (2004)
In the 90's, Disney populated the multiplex with underdog sports comedies from every corner of the sports world possible. These films such as The Mighty Ducks, The Big Green, and Angels in the Outfield focused on goofball hijinks in their quest for victory. It was until the early 2000's, Disney shifted to telling more dramatized "true story" underdog tales with Remember the Titans and The Rookie. A few years later in 2004 brought in Miracle, a sports drama about the quintessential underdog moment in sports history: the 1980 Olympics "Miracle on Ice" when the U.S. Men's Hockey team went on to upset the heavily favored Soviet Union at Lake Placid. Miracle deserves to be mentioned in the same breath alongside Hoosiers, Rudy, and Rocky in the pantheon of greatest sports movies. All the uplifting sports cliches are present, but director Gavin O'Connor weaves around them with a heavy focus on authenticity in casting and hockey techniques. There's no "knucklepuck" to be found here. The main staying power of Miracle is the lead performance by Kurt Russell as coach Herb Brooks whose heart and determination carries the entire film. Russell's career started in the House of Mouse where he was Disney's top star throughout the 60's and 70's. Miracle was his return to Disney for the first time since a voice role in The Fox and the Hound in 1981. His performance as Herb Brooks is one of his all-time bests bringing fiery complexion and motivation. It's criminal to think that Russell has never been nominated for an Oscar before, because Miracle seems like a sure-fire bet in a rather weak Best Actor year (Jamie Foxx won for Ray). You don't need to know a lot about hockey to be swept up by this wonderous performance and film. 
PETE'S DRAGON (2016)
You must think I'm crazy to include one of Disney's live-action remakes in an "under-the-radar" list, but the 2016 "reimagining" of Pete's Dragon directed by David Lowery definitely fits this mold. Disney's recent trend of reheating their animated classics into live-action has been met with tepid response, but they are filling Disney's pockets with big bucks. Beauty and the Beast, Aladdin, and The Lion King have been box office juggernauts, but not all these remakes have been guaranteed successors. Pete's Dragon made a fraction of these films and finished 3rd in its opening weekend behind... Sausage Party. Ouch. It wasn't considered a flop, but after The Jungle Book's massive success earlier in the year, it was seen as a major disappointment.With all this said, Pete's Dragon is by far the best of Disney's remakes mostly because it attempts in doing something radically different from the source material rather than tracing the lines and feeding the audience with nostalgia. Pete's Dragon is one of Disney's lesser known properties, so there's way more leeway in developing a new direction to take the story without upsetting any "purist" (though I'm sure they exist). Pete is now a feral little boy living in the woods of the Pacific Northwest who befriends a giant furry friend, a dragon named Elliott, who the locals think is just a tall tale. There's no musical numbers here, but just a bittersweet friendship in the same blueprints of E.T. and The Iron Giant between a boy and his dragon. Hopefully with the launch of Disney+, it can finally find the lost appreciation it desperately deserves.
THE PLAUSIBLE IMPOSSIBLE (1956)
When Disney+ was announced, one of the many series fans hoped was announced was the Disneyland show from the 1950's that showcased the development and many facets of the Anaheim theme park. This was a partnership of ABC television that helped fund the park into existence. While the show is absent from its day one catalog, a special episode has been selected to stand-alone called "The Plausible Impossible", which features Walt Disney highlighting the art of animation and how it can make the impossible feel plausible. In fact, Walt uses The Art of Animation by Bob Thomas as his bible in articulating his thesis in explaining that in order for animation to be taken seriously, the fantasy must be grounded into reality.Walt uses several different examples conveying this method, including Donald getting hit on the head with several different objects emphasizes the believability of the different sound effects despite it not being possible in our reality. There's also several animated shorts throughout the episode including Thru the Mirror, a Mickey Mouse riff of Through the Looking Glass, which has Mickey interact with anthropomorphized objects. Animation is a playground where the laws of physics can be turned upside down and a character can run off a cliff and still walk on thin air. What Walt suggests is that these laws still must obey the rules the animator sets out. A person can walk off a cliff, but is only in peril when he looks down.This is an essential watch for any animation fan and even moreso today in 2019. It's ironic this episode is singled out on Disney+ when we are in an era of hand-drawn animation being quietly forgotten and Disney is inching closer to adopting photorealism that lessens the impact of the lessons Walt is teaching.
QUEEN OF KATWE (2016)
The fact that Queen of Katwe exists is a treasure in itself because Disney will never make another movie like it again. I remember sitting in a crowded D23 audience back in 2015 where Walt Disney Chairman Alan Horn announced Queen of Katwe sandwiched between big tentpole releases of The Force Awakens and Civil War. The movie came and went with a whopping 10 million dollars worldwide. That's what The Force Awakens made in an hour. Thanks to Disney+, it's readily available to be discovered again.There's likely two theories why it didn't work out. First, it's about chess, which isn't a sexy sport to sell a film on unlike basketball or baseball. Second, it was released in the dry month of September and with a limited release. Disney rarely cares about positioning its films for Oscars, but Queen of Katwe seems like the perfect candidate to play the festival route and gain positive buzz. The film got good reviews and stars a recent Oscar winner (Lupita Nyong'o) and should-be-Oscar nominee (David Oyelowo). The audience should have been there, but Disney bungled its marketing. The film is really good! It's a solid uplifting story of a woman rising from her Uganda slums to become a prominent chess player within her community. Back before Disney patted themselves on the back for diversifying their studio with Black Panther, they already released a sneaky good film set in Africa featuring a predominant black cast, but no one ever talks about. Well, now you can and tell other people that Disney can still make smaller movies that don't need to gross a billion dollars to stay relevant. 
THE RELUCTANT DRAGON (1941)
The Reluctant Dragon is an odd film to categorize within the Disney canon, as it's not technically a full-length animated feature, but rather a collection of animated shorts tied to a meta narrative tour of the newly-minted Walt Disney Studios in Burbank, California. A title card opens up with the disclaimer, "This picture is made in answer to many request the backstage life of animated cartoons." Even back in 1941, Disney was still caving into fan's demands. The Reluctant Dragon is essentially a behind-the-scenes look at the Disney process into making an animated short. The general public didn't have access to bonus features on DVDs yet, so the development in how Walt performed his magic was still a mystery. The film starts out with comedian Robert Benchley arriving on the studio lot to pitch an idea to Walt Disney to adapt the children's book The Reluctant Dragon into a feature. Along the way, he stumbles into various departments such as life drawing, foley artists, voice work, camera room, storyboard, and ink & paint. The film portrays the studio as some type of Willy Wonka factory with each room more extravagant than the next. There's a great gag of seeing voice actress Florence Gill sing like a chicken with Clarence Nash joining her as Donald Duck. The film even shifts from black-and-white into technicolor in a jarring yet extraordinary moment like The Wizard of Oz. The film has short films sprinkled throughout ending with the fully completed adaptation of the Reluctant Dragon. The short is cute, if a bit unmemorable.So why did the film fly under the radar and is not considered a classic? Well, it was released during the animator's strike of 1941 and the release was picketed due to low wages, unfair business practices, and favoritism. Not great, Walt! Knowing this going in sours the experience as the film promotes a false work environment from what really happened. However, it's still a relic of Disney's lost years and some rare footage of how the sausage was made.
RETURN TO OZ (1985)
The Wizard of Oz is one of the most treasured and culturally significant films ever made. It's based on the first of many Oz books by L. Frank Baum, so it's strange it took almost 50 years to get a proper studio sequel off the ground.The history behind the development Return to Oz is fascinating and could fill a whole book. Disney tried to get a sequel going in the 50's when they bought the rights, but creative differences over the script lead to never surface beyond concept art. Enter famed editor Walter Murch, who is known for editing Apocalypse Now and The Godfather. He made a pitch to Disney in 1980 about Dorothy returning to a dark, corrupted Oz based on the second and third Oz books. The 80's are full of dark, twisted fairy tale adaptations designed to give kids nightmares. Return to Oz may be the most nightmare fueled of them all. Instead of flying monkeys, you have the Wheelers, who are people with wheels for hands and legs. The Tin Man and the Cowardly Lion are now trapped in stone and Dorothy's new companions are a clockwork robot named Tik Tok, a slender man with a pumpkin as a head aptly named Jack Pumpkinhead, and a bizarre elk-furtinture hybrid named The Gump.Return to Oz was the latest string in underperforming films that were too dark for kids (The Black Cauldron was also released that year... what an incredible year for Disney to scare your kids). It has a cult following, but Disney rarely acknowledges it among their 80's fare (except it has a presence in Disneyland Paris out of all places), and even their new attempt at revisiting Oz with Oz the Great and Powerful has already been forgotten and suspiciously not available on Disney+. Return to Oz will hopefully find new life and start new nightmares when kids press play and scream in terror when Dorothy enters a chamber of heads. 
TRON: UPRISING
Remember when Tron: Legacy became the biggest film ever smashing every box office record and everyone had Tron Fever around the globe so they greenlit a sequel? No. No one else? Just me? Well, in my fantasy world this happened. If you're like me and still waiting for Disney to announce a third Tron film, why don't you fill that void with the short-lived animated series, Tron: Uprising. The show was in production before Tron: Legacy hit theaters in hopes it would be one of many Tron supplement materials to satisfy the craving until a third film was announced. Unfortunately that didn't happen and the series only lasted one season when it debuted in 2012, long after Tron Fever had dwindled down. Tron: Uprising takes place between the original Tron and Tron: Legacy acting as a bridge between the two movies. The series takes place entirely within The Grid featuring a young program named Beck (Elijah Wood) being mentored by Tron himself (Bruce Boxleitner, reprising his role) who eventually begins a revolution against Clu, who would become the main antagonist of Tron: Legacy. The show had everything a Tron fan desires from lightcycle races, disc cars, to future-retro designs and technoelectric music by Daft Punk collaborator, Joseph Trapanese. What's great about the show is that it's solely about the programs, and doesn't feature any users. The show expands on the different terrains within the computer world and the different subsets of programs trying to survive in this oppressive underworld. It's a shame it only lasted one season, but thanks to Disney+, it lives again, and now you have the power to show the Mouse what people watch, so if every 10 million subscribers can press play on Tron: Legacy and Tron: Uprising at least once, it may re-spark the demand for a return into The Grid.
WAKING SLEEPING BEAUTY (2010)
In the year of 2019, Disney remains a cultural and financial overlord dominating the box office left and right. This year alone they have accumulated 8 billion dollars in revenue with still Frozen 2 and Star Wars on the horizon. Believe it or not, there was once upon a time when Disney wasn't on top of the world. They were a struggling studio in the 1980's when animation was a dying art and their latest feature, The Black Cauldron, was being outperformed by The Care Bears Movie. This is where Waking Sleeping Beauty begins, a 2010 documentary directed by Don Hahn. The film chronicles the resurgence of the Disney animation studio with newly appointed figureheads Michael Eisner, Frank Wells, and Jeffrey Katzenberg paving the way for its upcoming renaissance. The Disney Renaissance is decade of animation dominance between 1989 to 1999 beginning with The Little Mermaid. Josh Spiegel did a wonderful in depth analysis on each film within the renaissance and its cultural importance. If you think this will be another moment where Disney glorifies its own company, then think again, because Don Hahn isn't afraid to get his hands a little dirty. Eisner, who was currently the Disney CEO, and Katzenberg, hired to run the animation department, were controversial figures always at fued with each other. Don Hahn chronicles the trials and tribulations of bringing beloved animated classics like The Little Mermaid and Aladdin to life, including the decision to bring aboard songwriters Howard Ashman and Alan Menken on board to perform the music. This is sneakily a Howard Ashman movie and the film absolutely soars when he's on screen. The film deals head on with his disputes and his battle with AIDs ending with death right before the release of Beauty and the Beast. This documentary, while informative, is heartbreakingly tragic. It gives the artists, whom many are overworked and underpaid their spotlight and shows how creativity can never controlled.
WILLOW (1988)
Okay, Willow may not seem as under-the-radar as other films on here, but it has lost most of its cultural impact to almost being forgotten. When Disney bought Lucasfilm in 2012, the priority was to develop a new wave of Star Wars films, but alongside the package came Willow, the 1988 high fantasy film. George Lucas actually had the idea for Willow cooking in his brain long before Star Wars was released but waited until the visual effects matched what was in his head. It's a typical hero's journey story, which Lucas basically perfected with Star Wars, mixed with several influences in mythology and The Lord of the Rings (but what fantasy film is not influenced by Tolkien?). It tells the story of a young dwarf assigned to protect a child who is prophesied to be a chosen one-type savior to overthrow an evil sorceress who rules over the land. Despite this simple logline, it's hefty on plot and character, and like most fantasy films of the 80's, extremely nerdy with a lot of unpronounceable names. Out of all the memorable fantasy films the 80's brought us, this was my favorite, mostly due to the career-making role of Warwick Davis as Willow. His heroics come from the kindness in his heart and love for the child who makes every character he encounters including a roguish mercenary played by Val Kilmer to seek better of themselves. The visual effects still astonish and the elegant James Horner score is among his best. Willow is one of the few Lucasfilm properties not to get the franchise treatment, but rumors of a Disney+ sequel series in the works makes it the perfect platform to be discovered and loved once again.
X-MEN: EVOLUTION (2000-2004) & WOLVERINE AND THE X-MEN (2009)
When it was announced that X-Men: The Animated Series was going to be on Disney+, a bunch of 30-something year olds (myself included) got a sudden nostalgic surge of excitement. The show was one of the more "serious" kids shows that adapted several fan-favorite storylines such as "The Dark Phoenix Saga." I hate to burst everyone's bubble, but upon revisiting the show, it has aged... poorly. The theme song still rules, but the animation and production values leave a lot to desire. Thankfully another pleasant surprise by Disney+ was the inclusion of the two most recent X-Men animated shows, X-Men: Evolution and Wolverine and the X-Men. Don't let the nostalgia blind you when you start binge watching because these shows DO hold up and deserve your attention.X-Men: Evolution took X-Men back to their Silver Age roots and focused on the X-Men being students first, superheroes second. While turning the X-Men into hormonal teenagers may cause some eyes to roll, but when Stan Lee first rolled out the X-Men comics, the initial team were kids being mentored by Professor X. Matching the high stereotypes to X-Men from Jean Grey being the pretty popular girl to Rogue being a paranoid emo goth are a perfect fit to their personalities. The series is populated with all the usual mutant favorites and even big bads like Apocalypse show up in later seasons. It ran for four seasons and unfortunately got cut short and was wrapped up hastily, but the show was unique and did its own thing outside of comic continuity. Based on Jason Aaron run of the same name, Wolverine and the X-Men is a show very different from its two predecessors. It's not the ideal introductory to those unfamiliar with the source material. The show doesn't begin by introducing the team and its mission, but in chaos with Cyclops and Professor X missing with Wolverine to lead the team. Wolverine was by far the breakout character in the movies, so it made sense to have a show centered around him. It's a very character-driven show as each episode focusing a new mutant recruit. What makes it great is the animation and choreography. All the fight scenes are fluid with each X-Men's unique power set being animated in new and exciting ways. It belonged on a list of superhero animated series cancelled too soon (along with Spectacular Spider-Man) because it teased promising developments that were never able to flourish.