Harry Styles Brings Charm And Goofiness To A Gratifying 'Saturday Night Live'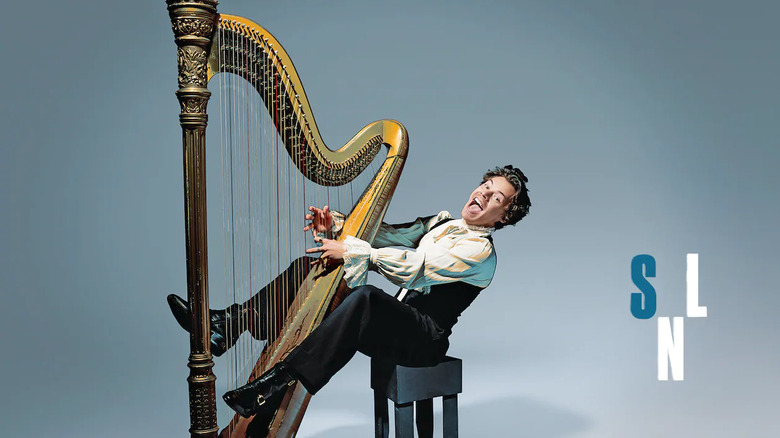 Harry Styles is famous around the world thanks to both One Direction and his new solo career in music. But is he funny? That was the big question going into his hosting debut on Saturday Night Live, and while his monologue was a little worrisome at first, I'm happy to say that Harry Styles turned out to be one of the best stars to pull double duty as host and musical guest. The singer had no problem putting on a funny voice and showed why he's been becoming a hot commodity in Hollywood. He impressively played a variety of characters and was clearly having a blast.
Let's run through the best and worst sketches from the Harry Styles hosted Saturday Night Live below.
The Best
That's the Game – Chris Redd doesn't get a chance to shine on SNL too often, but when he does, it's outstanding. This sketch is no exception as Redd plays a drug dealer looking to take over the whole operation, but he has absolutely not clue what he's doing. The confidence combined with his clumsiness and lack of knowledge about the drug trafficking business makes for some big laughs throughout, but I think the bit with the gun might be the funniest part.
Joan Song – It's not often you get a sketch that is hilarious and oddly charming, but here we are. Aidy Bryant puts on her adorably quirky persona for this wonderful song about her dog Doug. It's all pretty cute at first, but then the sketch becomes downright hilarious when Doug is personified by Harry Styles. Watching him get into the trash and scared of the vaccuum makes for some great sight gags, and it really showed his dedication to physical comedy in addition to playing characters.
Childbirth Class – I feel like these characters would fit in perfectly with The Art Dealers that Fred Armisen and Maya Rudolph played during their time on SNL. This Icelandic couple is totally clueless as to how out of the ordinary their easy pregnancy experience has been, and the accents are what really make it soar. If this were any other "hot" couple in a sketch like this, it just wouldn't be as funny. Heidi Gardner and Harry Styles put forth some great physicality with this sketch too.
Funeral DJs – The gradual escalation of this sketch is what makes it land so firmly for me. The initial arrival of the Funeral DJs is funny immediately, but it's how their approach to hyping a funeral that continues to bring the laughs. From that deep techno voice saying the weirdest things to the reaction of the family members evolving throughout the sketch, this one just cracked me up. And again, Styles surprises me with his comedic energy, which never seems to come through in any other part of his career.
The Average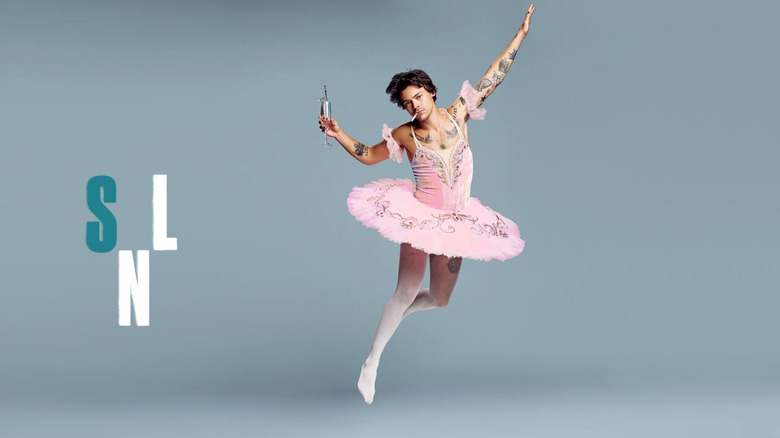 Airline Pilots – Mikey Day puts in a comedic performance here that might have gotten him the MVP slot on any other day. But half of the sketch doesn't work well enough to make it land firmly overall. Thankfully, the half that does work has some great, absurd bits as two airline pilots get increasingly worrisome in their alcohol and drug-fueled behavior. Also, if you listen carefully, you'll hear that Mikey Day does a pretty damn good voice of Shaggy from Scooby-Doo.
Lunch Run – The set-up for this sketch is simple, but the way it evolves gives it a little extra punch. Harry Styles plays an office intern from the UK who thinks he can just waltz in to any Popeye's and get a bunch of their new chicken sandwiches without any problems. That punchline gets ridden for awhile, but then it starts to grow as Styles' approach to getting the sandwiches will make him look like some kind of mass shooter. It didn't change enough to make the set-up that much funnier, and the ending feels like it's trying to wrap it up with one too many punchlines, but overall this sketch was still solid.
Sara Lee – This premise is a funny one, but I feel like maybe it didn't get ridiculous enough to be really funny. While the comments and captions are certainly funny, the best bit comes from the reveal that Bowen Yang has committed the same sins. There are some good chuckles to be sure, but it's fairly middling overall.
The Worst
Baby Faye – Is it just me, or does it feel like this sketch misses an opportunity to really show us the evolution of Baby Faye and Her Newsboys over the years? Sure, it would have made the sketch longer, but I think it would have made for a better approach. The physical comedy here is surprising, but there's something about the timing throughout that feels off, and it never really seems to go anywhere, only to putter out on one final visual gag that falls flat.
Days of Our Impeachment – Sometimes SNL has succeeded in mocking today's political headlines by adding a weird spin to them. In this case, they try to turn the impeachment trial into your average soap opera. It bombs hard. Not even the presence of guest star Jon Hamm can liven things up. It's just bad.
Weekend Update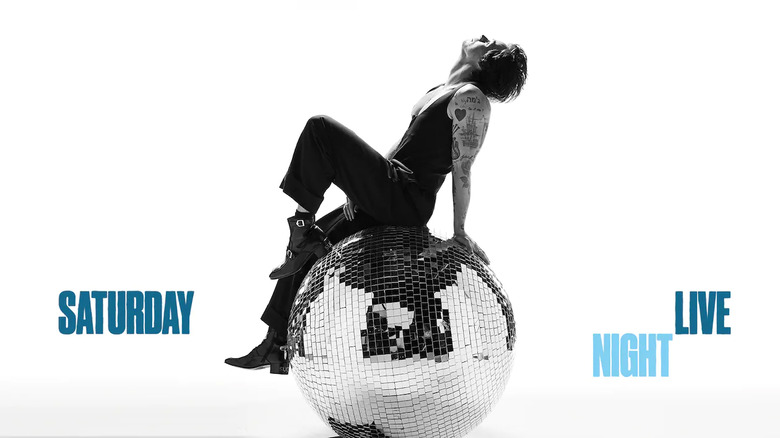 Colin Jost and Michael Che have really upped their game when it comes to interacting with each other and reacting to each other's punchlines, whether they land or don't work very well. This edition doesn't have the best one-liners for the week's headlines, but there are some solid hits to be found.
Jeff Sessions on His Trump-Friendly Campaign Ads – Oh, how I've missed Kate McKinnon's bumpkin rascal skewering of the political joke known as Jeff Sessions. The little guy is running for U.S. Senate in Alabama, and he's kissing Donald Trump's ass more than anyone to appeal to the lowest common denominator of Southern citizens. McKinnon's take on Sessions was always one of the better parts of SNL's political satire, and separate from the rest of the nonsense, it's very funny here.
Scooter Rinseholdt – There's nothing more satisfying than when Kyle Mooney makes a Weekend Update appearance with a character that's totally out of left field. Mooney's increased anger with the growing sloppiness of his drinking milk isn't a comedy revelation, but that doesn't keep it from being extremely funny.
The Host
When Harry Styles first started his monologue, I was rather concerned that his dry persona wasn't going to make for a good episode of SNL. There are some hosts who just don't have the skills to venture outside their comfort zone and really have fun with the characters they play. As Styles continued, I warmed to his presence, mostly because of his deadpan delivery of some jokes. It was very much in the style of pure British comedy. Thankfully, Styles did much more than be dry, and he was quite the versatile host. He didn't quite measure up to the greatness of someone like Justin Timberlake, but there's certainly potential there.
The MVP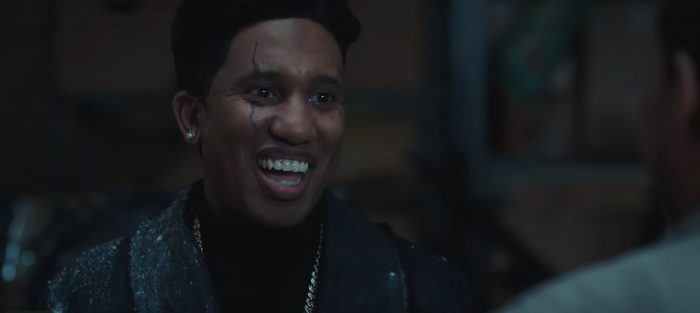 Chris Redd – Since Chris Redd rarely gets a chance to really stand out in a sketch, I've gotta give him credit where its due when it finally happens. Redd is incredible in "That's the Game," and he sweetens the deal with his reactions in the child birth class sketch, and his high energy in "Funeral DJs." I wish Redd had more opportunity to be great, but maybe he works best when it's in something that was clearly tailor-made for him.
The Final Word
This was a vast improvement over the previous episode hosted by Kristen Stewart. Maybe it's because Harry Styles turned out to be a very versatile host who was willing and able to become a variety of characters. It's always nice when you have a capable performer who is willing to go against the grain of their public persona and can really come out of their shell for a good laugh, and that really helped make this episode one of the better ones this season.