New Episodes Of Original Disney+ Shows, Including 'The Mandalorian', Coming Friday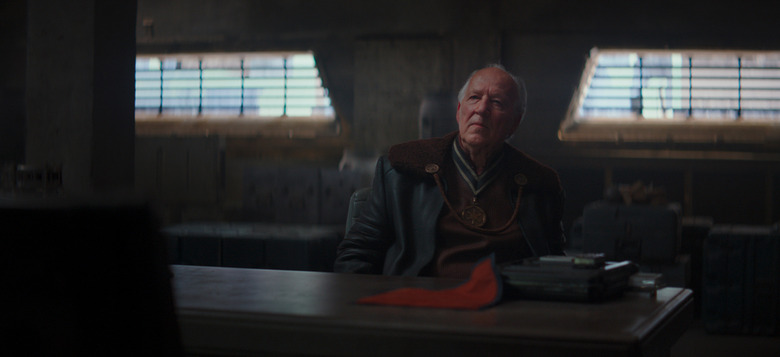 People can't stop talking about Disney+, the new Disney streaming service that may or may not be working for you at this very moment. While the service launched today, Tuesday, you won't have to wait a full week for new episodes of the original shows. Instead, new episodes of everything – including The Mandalorian – will hit this Friday, and roll-out on Fridays going forward.
Wondering when you can catch the new Mandalorian episodes? Well, we actually already told you that last month, but I suppose it can't hurt to tell you again, dear reader. The answer: this Friday, and then every Friday following. Here's the schedule:
Yes, rather than make you wait a full week to catch episode 2, Disney+ is dropping the next episode of The Mandalorian this Friday. They're doing the same for their other original shows, including High School Musical: The Musical: The Series, Encore!, Marvel's Hero Project, The Imagineering Story, The World According to Jeff Goldblum, and Forky Asks A Question.
Friday release dates have become somewhat standard for streaming services, so it makes sense that Disney+ would want to follow that formula. In the meantime, there's plenty of other stuff on Disney+ to watch – Marvel movies, Star Wars movies, uh...Flubber, probably? And if you get bored with Disney+, you can always check out Apple TV+. Please. They're desperate over there.
Launching on November 12, 2019, Disney+ will be the dedicated streaming home for movies and shows from Disney, Pixar, Marvel, Star Wars, National Geographic, and more, together, for the first time. From The Walt Disney Company's Direct-to-Consumer and International segment, Disney+ will offer ad-free programming with a variety of original feature-length films, documentaries, live-action and animated series and short-form content including series "The Mandalorian," "High School Musical: The Musical: The Series," "The World According to Jeff Goldblum," and "Encore!" and films "Lady and the Tramp" and "Noelle." Alongside unprecedented access to Disney's incredible library of film and television entertainment and 30 seasons of "The Simpsons," the service will also be the exclusive streaming home for films released by The Walt Disney Studios in 2019 and beyond, including "Captain Marvel," "Avengers: Endgame," "Aladdin," "Toy Story 4," "The Lion King," "Maleficent: Mistress of Evil," "Frozen 2,"and "Star Wars: The Rise of Skywalker." The service will launch in select geographic territories, including U.S., Canada, and The Netherlands, followed shortly by Australia and New Zealand, with the expectation to be available in all major markets within the first two-years.