'Joker' Spoiler Discussion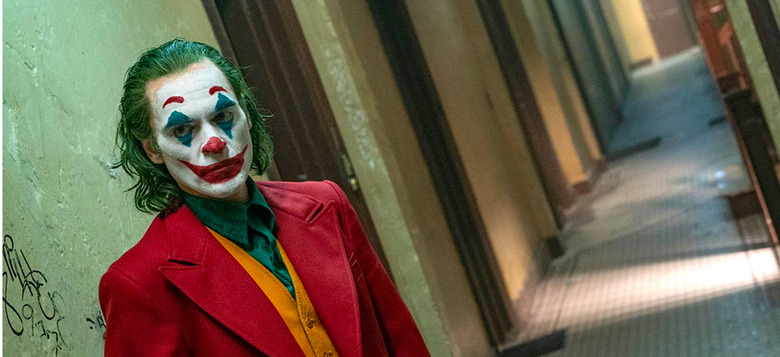 On the October 7, 2019 episode of /Film Daily, /Film editor-in-chief Peter Sciretta is joined by /Film managing editor Jacob Hall and writer Chris Evangelista to have a spoiler-filled discussion about Joker.
In Our Feature Presentation: Joker Spoiler Discussion.
Brief thoughts on the film.
Twist 1: Thomas Wayne is his dad, or not?
Twist 2: His girlfriend is imagined
Does he kill the girlfriend? 
Who is Trump in this allegory? Are the politics confused?
Last scene with him in the hospital: is this before or after? Did the events of this movie even happen? The problem with a movie with an unreliable narrator.
Did he kill the counselor?
The depiction of mental illness.
How does this function as a comic book movie? A Batman movie?
Intentionality: What is this film trying to say? 
When should the audience go from empathy to disgust?
How close is the movie to the leaked Joker script that was going around?
Will This be an award contender?
Is this just Todd Philips ripping off Martin Scorsese?
Other Articles Mentioned:
All the other stuff you need to know:
You can find more about all the stories we mentioned on today's show at slashfilm.com, and linked inside the show notes.
/Film Daily is published every weekday, bringing you the most exciting news from the world of movies and television as well as deeper dives into the great features from slashfilm.com. 
Send your feedback, questions, comments and concerns to us at

peter@slashfilm.com

. Please leave your name and general geographic location in case we mention the e-mail on the air.
Please rate and review the podcast on iTunes, tell your friends and spread the word! 
Thanks to Sam Hume for our logo.